Fintech future featured at NY event
FinovateFall spotlights new takes on payments, security, financial management
One thing's for sure: Developers and suppliers of tech developments in financial services see great new things ahead—and stand ready to deliver them.
FinovateFall, concluded last week, resembled a real life version of the television show "Shark Tank." In this particular "tank" were representatives from a wide assortment of startups, all related in some way to new financial technology products and services. Each had a limited time to personally seek funding, partnership, or investment from interested parties in the huge audience.
You have to appreciate the full import of FinovateFall's crowd. For the duration of the conference, it was the center of the universe.
Never mind that outside the Manhattan hotel leaders from many countries, including President Obama, had converged on the United Nations to confer on climate change. Never mind that security in the city had legions of assault-rifle-bearing law enforcement officers on nearly every corner. Never mind that the legendary traffic gridlock in New York was amplified to the point that a ten-block trip took more than an hour.
What mattered to the 1,450 attendees and 71 companies inside the New York Hilton Midtown was having a glimpse of the future of financial technology—and of financial services itself.
Just before the event started, Julie Schicktanz, a researcher and blogger for Finovate, shared a number of things attendees would learn at this year's FinovateFall. They included:
• What the payments players have to say about Apple Pay.
• Why rewards are not dead, and how you should be using them.
• Why online security doesn't have to be complicated.
• How the wealth management space has changed, and why there's no going back.
• How a small financial institution can implement a high-end mobile solution on a budget.
As the event proceeded, all these things came to pass, and much more. If you want to jump ahead to links to our coverage of the event itself, see the end of this blog.
A history of innovative launches
Finovate as an organization and an event is extremely well organized. This was the 21st such event, and it's notable that five attendees in this fall gathering had been to 15 or more of the previous ones. Prior to this event, since 2007, more than 500 companies debuted more than 700 innovations.
Competition from startups and entrepreneurs for the privilege of presenting is extremely fierce, so much so that a seven-minute limit is strictly enforced—those who go even a second over the allotted time are met with a loud gong and the disabling of their microphones.
It's important to get a sense of presence at Finovate. Written descriptions of each company and new product are provided, and they are clear and detailed. But what makes this conference different is the personal nature of the presenters and their presentations. Just as on the TV show "Shark Tank"—in which entrepreneurs try to convince a panel of venture capitalists to invest in their startups—the tension and nervousness of Finovate presenters is clear.
Greg Palmer, Finovate's senior director of events, injected an unremitting and appropriate sense of urgency throughout the dozens of presentations.
Palmer was responsible for transitioning from one group to the next, seamlessly, and with the exact same high level of enthusiasm for each. That's very hard to do, yet, as the stage light came on, each time he'd say, "Look's like our next presenter is ready, so, take it away!"
In addition to the possibility of obtaining some sort of backing for their businesses, an added incentive is the competition to get "Best of Show" bragging rights, voted on by the nonaffiliated attendees in the audience. Only seven are awarded.
Sometimes presenters go to great extremes to attract attention. Toopher, for example, which offers a new multifactor authentication platform based on a user's biometrics and geolocation, spiced up its presentation with the use of a live drone that soared from the stage to a volunteer in the audience. Maybe not so coincidentally, it earned a Best of Show award.
Misys, which featured a new product that can customize online bank sites to fit the needs of specific customer segments, used two costumed superheroes:
• Marble, a man literally made of stone, complained that most bank sites have offers unsuited to his needs.
• UXMan, a shadowy fellow who complained that most sites are difficult to navigate.
Misys had won a Best of Show earlier this year at FinovateEurope.
FinovateFall's "Best of Show"
Most presenters were pretty straightforward—two or three people running through scripts, demonstrating software by filling in blocks on web pages, all put up on screens for attendees to see. Many of these were effective simply because of the perceived quality and usefulness of each given product, as evidenced by the seven Best in Show winners.
In addition to Toopher, these were:
• AnchorID, for a new way to log into websites and apps by consolidating all usernames into one simple and secure step
• blooom, for a simple tool to fix mis-invested 401(k) allocations for individual clients.
• CrowdFlower, for a data enrichment platform to help data scientists, analysts, and engineers collect, clean, and label data to make it useful.
• Loyal3, for using social technologies to make investing in stocks and IPOs easy and affordable to everyone.
• MX/MoneyDesktop, for its Helios cross-platform digital banking app.
• NICE Systems, for a real-time authentication system based on a two-way audio/video connection between the customer and a remotely-located agent.
What the Best of Show players stand for
Some generalizations can be made about these and, indeed, the entire group of FinovateFall presenters.
First—and probably least important but interesting anyway—is that this community has generated its own lingo.
Terms such as "FI," "SMB," "fintech," and "API" are thrown around all day. Nobody bats an eye. (Translations, in order: financial institution, small-medium business, financial technology, and application program interface—more on this latter one later.)
Second, and more important, are the general categories that the new and brightest minds see as the future of financial services.
By a very rough count and categorization, the most prevalent areas to get further refinement, among FinovateFall's presenters, were personal financial management/investing (19), payments (15), and security (10).
Third, and extremely interesting, companies that don't make specific products, but make solutions by which other products can be made, were quite conspicuous.
These are the software makers and manipulators that offer the capabilities for clients, such as banks, to craft individualized offerings to their own customers. This is what API is all about. At least eight such presenters could be classified, in at least a generalized fashion, in this way.
One attendee was heard to utter, after one such demonstration: "I get it. Don't worry. Be API." In fairness, a presenter stressed that the acronym really is pronounced by its letters, A, P, and I.
It is clear that this really is a trend of the future. So much so that Finovate now offers a brand-new event called FinDEVr, devoted exclusively to financial technology developers, software architects, and product engineers to meet, network with, and learn from other professionals in the field. This year it was scheduled at San Francisco, Sept. 30-Oct 1.
Fourth, and somewhat poignantly, the term "innovation" was rarely heard at this particular event.
In an era when many financial institutions have, in turn, institutionalized the concept of innovation, some to the point of establishing a "chief innovation officer," Finovate must be considered at least one source of such new ideas. Here, it's as if it's unnecessary to say the word "innovation" because it is clear that the concept underlies every hope and dream and offering put up for universal consideration.
In the bigger picture, just observing and understanding the width and breadth of new thinking and new implementation evident and in progress, has to boost the sheer excitement with which the financial services industry can view the future.
Here are other articles in our report about FinnovateFall:
Finovate, the place to get noticed
Investing, PFM innovations predominate FinovateFall
New payment solutions debut at Finovate
Security solutions locked in at FinovateFall
Developers set strong presence at FinovateFall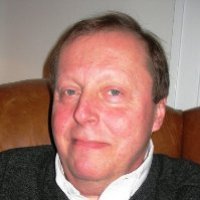 Latest from John Ginovsky
back to top