Big data makes good on old promise
"It's all about the customer" makes more sense when you know all about the customer
Why do we crave what we crave?
One of the first episodes of the cable hit "Mad Men" featured, as a plot device, the creation of a new 1960s-era television commercial intended to make a particular brand of cigarette stand out.
The solution: Tout the fact that the tobacco is "toasted."
Never mind that all cigarette tobacco is toasted.
Most people don't know that. Most people do like toast. They also like the idea of toasted tobacco, if only in a hazy way. By playing up this particular aspect, especially with clever graphics, the television commercial succeeds by, No. 1, presenting a pleasing product, and, No. 2, presenting the perception that this particular cigarette is better than the rest.
Thus, in the minds of cigarette smokers, there is created out of nothing a perceived need to buy this cigarette and no other.
In marketing lingo, this is known as demand generation and content marketing.
Does it work today? More important, does it work for banks today?
Many commentators have weighed in on this and the answer, generally, is "Not as much as it used to."
So what does work?
So, why do we crave what we crave? Maybe we just do.
Today, all the buzz is about "customer marketing," another bit of marketing lingo. In probably over-simplistic terms, this means understanding the unique needs of individual customers—or at least subsets of customers with similar traits—and then pitching them products that could meet those needs.
Instead of coercing a customer to want a particular product, a product is found to match what a customer already wants. (What a concept!)
Demand Metric, a specialist in advocate marketing, summarizes all this:
"Traditionally, customer marketing has been an underfunded, under-valued, and under-appreciated function on the marketing team, especially compared to its counterparts such as demand generation and content marketing … New benchmark research reveals that customer marketing is becoming increasingly important."
This really is a big deal because it has only become possible to do this effectively with the development of big data technology and its associated analytics capabilities.
It takes a lot to distinguish one customer out of thousands of customers, figure out what that individual likely would be interested in; present it in a persuasive manner; and do all this quickly, economically, and compliantly—and then repeat the process over and over again.
Teradata, which specializes in big data analytics, surveyed more than 400 digital marketing leaders at large companies. Its main finding:
"The debate about how to approach the modern consumer is over. The largest marketing organizations in the world have concluded that enhancing customer relationships via multiple digital channels best supports sustainable growth and reliable retention. This focus on thoroughly understanding the customer through data, and acting on insights found in data to design interactions, is driving an unprecedented demand for technology. Nearly two-thirds (62%) of respondents view improving customer satisfaction as the top reason to invest more in technology. Becoming more customer-centric is a top-two priority for 49% of respondent organizations."
Of course, it all gets more complicated.
Simply, nothing's ever simple
Customers themselves introduce complexity. Everybody wants something different, but everybody wants it here, now, and as inexpensively as possible.
Advancing technology introduces complexity, with the onset of self-service branches and all sorts of new digital channels. Regulations introduce complexity, with rules governing security, privacy, fair trade, and more.
For example, one part of catering to the customer is presenting what's called "content"—which could range from simple descriptions of products to white paper analyses of trends. IMN, a digital marketing company, surveyed a wide sampling of bank marketers and found more than half worry about trademark, copyright, and citation issues.
"Banking and financial services marketers have additional worries and burdens beyond basic content creation," says Rick-Kerr, vice president and general manager. "They have to juggle regulations set by many regulatory boards, compliance departments, and legal teams. These demands can overwhelm marketers in their content creation and keep marketing teams, especially the small ones, from trying anything beyond traditional marketing strategies."
Part of the Teradata survey buoys this sentiment.
Teradata says: "Although enterprises are pursuing a data-driven marketing model, budgets are still heavily steered by past experience. While respondents cite hard evidence and experimentation as the largest factors in determining other elements of strategic direction, experience plays a larger role than data when it comes to budget decisions."
Experian Marketing Services notes that "90% of marketers struggle to move beyond single-channel marketing programs to optimize their marketing across channels or around the customer."
Can your bank fit offerings to customers?
In response, Experian attempts to provide at least a framework within which a given company can gauge where it stands in its ability to create individualized marketing experiences around the customer.
"While the industry is exploding with marketing clouds and automation technology, most organizations have unique challenges that off-the-shelf software doesn't address," says Matt Seeley, president, Experian Marketing Services, North America. In response, the company offers what it calls a "marketing sophistication curve," the four parts of which are:
• Phase 1: Single-channel optimization—Brands at this stage seek new sources of data and analytical approaches to do more with existing programs and tools. They struggle to achieve a higher performance from data-driven campaigns.
• Phase 2: Multichannel marketing—Organizations at this stage engage customers across multiple channels but seek greater consistency. They struggle to incorporate newer channels, such as mobile, into their messaging strategy.
• Phase 3: Cross-channel marketing—The marketing organization at this stage implements cross-channel marketing programs but struggles to organize data and target campaign content around customers easily, consistently, and in useful time frames.
• Phase 4: Cross-channel optimization—This is the apex of modern marketing where customer context, location, and timing merge with every imaginable form of customer data to create a single, shared, and immediate view of the customer across all channels.
It's a long way from Phase 1 to Phase 4, but that seems to be the way to go. As Darryl McDonald, president, Teradata Marketing Applications says:
"We've been talking about personalization for years. Now, through digital marketing, custom analytics, and marketing as a service the appetite is real, and true personalization is the future. Only a customer-centric strategy that combines technology and data can deliver sustainable opportunities for businesses to drive top-line growth through continuously more personalized data-driven marketing strategies."
Sources for this article include:
Experian Marketing Services expands cross-channel consulting program with the launch of their Marketing Sophistication Curve
IMN Study Reveals Banking and Financial Services Marketers Struggle to Integrate Content Marketing Efforts With Compliance
Teradata Survey Shows Marketers Struggle to Find Best Technology Path to Build Personalized Customer Relationships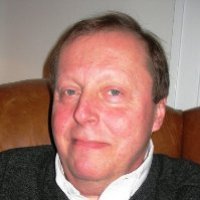 Latest from John Ginovsky
back to top