Thinking digital no longer optional
From top management down, bankers must embrace digital strategy
By now it's pretty well established that digital banking, mobile banking, online banking, whatever you want to call it, is the banking model of the future. Customers want to bank when, where, how, and in any combination that they want.
And they will switch banks until they find ones that meet their needs.
Then why does all this seemingly come as such a surprise to many banks?
More to the point, why does it seem that while customers are demanding digital solutions, many banks cling to providing legacy-based solutions?
Experts question the thinking
Some analysts recently have really bored into this issue.
Gartner, in particular, has issued a number of reports and presentations focusing on the dramatically changing strategic role of the chief information officer within the overall business leadership.
It's in one of these reports that Gartner says "IT is more and more a key component of all business initiatives and is becoming an important part of those budgets."
More succinctly, it says : "Every budget is now an IT budget."
More on Gartner in a moment, as it looks at IT across industries. Other analysts have focused on banking and financial services and their changing relationship in the digital era. Their observations range from the lukewarm to the downright depressive.
Aite Group predicts in a recent report that "the increase in new consumer online banking solutions will be driven primarily by pent-up demand, dissatisfaction with existing solutions, and smaller institutions' desire to enhance their online banking capabilities and meet customer expectations."
"Financial institutions have aggressive goals for their online banking with 82% of financial institutions having goals to ʻbe stellar' with their consumer online banking solutions," says David Albertazzi, senior analyst at Aite Group. "Progress is being made, but some technology vendors aren't enhancing their solutions as quickly as financial institutions expect, while others have large numbers of financial institution clients continuing to run older versions of their solution because platform conversion remains a risky endeavor."
"Data-driven": Often just so much talk
Then comes Celent, which looked specifically at the adoption of customer analytics in banking—and found the industry lacking. Its report observes that "over the next five years, as customer engagement becomes increasingly digital, pervasive use of customer analytics will no longer be optional. This will advance customer analytics from a project undertaken by a minority of banks to a core competency among the majority of financial institutions. But many banks are being left behind."
"Despite growing adoption of a variety of customer analytics applications, most banks don't have data-driven cultures and don't seem to care," says Bob Meara, senior analyst with Celent's Banking Group. "As long as senior management at most banks continue to trust their judgment more than data, fully leveraging customer analytics won't be a high priority."
Which, as even Celent probably would admit, doesn't mean that no banks are embracing digital.
However, some digital pioneers move forward
Indeed, this summer Javelin Strategy and Research announced winners of what it calls "digital banking experience leaders," which included both very large banks and regional banks.
Speaking generally about the attributes of what the researchers found most important in these digital leaders, Jim Van Dyke, Javelin CEO, says: "Banks could find opportunities to reprioritize their investments in their digital capabilities, achieving both higher customer satisfaction and revenue on the same amount of technology investment."
Adds Van Dyke: "Banks need to separate faddish bells and whistles from the features that truly lead to greater value with customers."
What would be those "nonbells-and-nonwhistles" features that customers likely will truly want?
Mercator Advisory Group provides a list. In the near term, through 2015, Mercator says they are:
• Next-generation billpay.
• Peer-to-peer payments.
• Personal financial management.
• ATM prestaging (ordering cash in advance and making a cardless withdrawal at the ATM).
• Online account opening.
• Specialized native applications.
• Push technology.
Longer term, through 2018, come increased adoption of HTML5, next-generation payments, near field communication, and wearable technology. (See John's recent blog on the latter, "Wearable banking will be a thing, one day.")
Your "digital bank"
It's pretty obvious that all these involve technology, and reach into most parts of any bank's operation. Which gets back to rethinking the entire organization as a digital organization.
Robert Half Management Resources, which specializes in finding accounting and finance jobs, surveyed 2,100 chief financial officers in the United States. Most (61%) conveyed the conclusion that "business analysis isn't just for business analysts anymore … Expertise in business analytics, such as business intelligence and data mining, is mandatory for some or all of their accounting and finance employees."
"The ability to identify and interpret key data trends has gone from useful to mandatory in accounting and finance," says Paul McDonald, senior executive director, Robert Half. "Firms increasingly rely on their financial teams to deliver strategic guidance and data-driven recommendations. This demand will only accelerate as companies are able to tap into greater volumes of information."
So, back to Gartner, which really has latched onto the concept of the "transformed CIO."
"In the past, the use of IT to support the business came almost as an afterthought, long after the business strategy and strategic initiatives for the coming period had been designed and sanctioned by top management," says Cassio Dreyfuss, research vice-president at Gartner.
This need for earlier involvement for IT is meaningful.
"Over time, IT has graduated from being a support tool to being a business-enabling and a business-creation tool," Dreyfuss continues. "Under that much broader and inclusive perspective, it makes more sense to talk about IT-related expenditures in each and every business initiative and respective budget. In this way, the CIO is challenged to adopt a higher profile and actively engage in opportunities to influence IT decisions in business budgets."
It's more than a case of a line-of-business manager asking the IT guy, "So, what do you think?"
What CIOs can bring to the table
Gartner lists four specific areas in which the CIO can bring key perspectives to the discussion:
1. Information architecture—Knowledge of the information that is used in the organization, who uses what information, when, how, and with what objective.
2. Business process networks—Knowledge of the processes in the organization, wall-to-wall, their rules and dynamics, who performs them, when, how, and with what objective.
3. Operations infrastructure—Mastery of how to run all those processes and deliver all that information, their cycles, their integration requirements, and all their interfaces with people.
4. Technology scenario—Comprehensive and educated perspective on the technology scenario and its evolution, and the features, opportunities, challenges, risks, and the economics of IT tools.
This all adds up to IT being a true partner, not just the nerds in the data center. Says Michael Smith, distinguished analyst at Gartner:
"The IT organization has in its DNA the ability to solve problems through project-oriented approaches and collaborative working processes. This is invaluable for any organization, and essential in uncertain and dynamic business environments. IT is therefore ideally placed to collaboratively elaborate—and technically influence—the budgets of all business initiatives."
Sources used for this article include:
Improving the overall consumer experience of digital banking channels
Customer Analytics Adoption in Banking: When Management Doesn't Lead
Gartner Says CIOs Must Actively Engage in Opportunities to Influence IT Decisions in Business Budgets
Business Analytics: The New Must-Have Skill Set Survey
Javelin Reveals 2014 Digital Banking Experience Leaders
Consumers Embracing Extended Digital Banking Services via Mobile Devices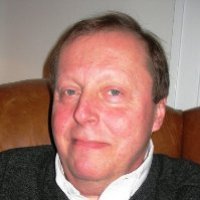 Latest from John Ginovsky
back to top