What's new with neobanks?
App-only banks remain on the cusp—for now
Bank tech trends can make your head spin. So each week longtime Tech Exchange Editor John Ginovsky does his best to "make sense of it all."
It's been almost two years since neobanks, as they've been termed, came on the scene. The ones with the longest track record, or at least the ones talked about most, go by the names of Moven, GoBank, and Simple.
To be sure, they are talked about by analysts in the banking industry. So far the general observations about them are:
1. They could be very disruptive and change the banking model.
2. They've encountered problems regarding customer adoption and hiccups in their offerings.
3. More traditional financial institutions would do well to understand, adapt, and offer their customers the same kind of services.
What makes a neo bank?
Each of the named neobanks are slightly different but in general they share these characteristics: They exist only in a digital format; offer checking/debit accounts; take deposits; and are backed by traditional FDIC-insured financial institutions.
• Moven promotes itself as "the world's first real-time mobile money tool." A big selling point here is its instant feedback on transactions and spending patterns. It's backed by CBW Bank, and is obtained through a free app available on the Apple and Android app outlets.
• GoBank calls itself "a checking account, designed for people who are fed up with big banks and their big fees." It's backed by Green Dot Bank, and is obtained first by buying a $2.95 starter kit at Walmart.
• Simple emphasizes its "Safe-to-Spend" function which automatically examines a customer's balance, subtracts upcoming bill payments, pending transactions, and any goals listed by the customer, and provides a net amount that is—safe to spend. It's backed by The Bancorp Bank, and is obtained through app stores.
Steve Watkins, a professional blogger, writing in Business Pulse (sponsored by Pertech Industries) sums it up this way:
"The neobanking experience is unlike traditional banking encounters that have soured so many people. They provide easy and simple account start-up with strong digital support, and exceptional (24/7) customer support. You do your banking via smart phones, at ATMs, or at locations like Walmart or 7-Eleven. The neobank is ideal for young people with simple banking needs, the tech-savvy, those turned off by traditional banks, and other groups such as [expatriates]. Watch for traditional banks to begin offering these services in the near future."
What's up in social media sphere?
Sounds great, but all's not so rosy, according to social media. A quick-and-recent scan of customer reviews of each of these companies finds almost as many thumbs down as thumbs up.
For Moven, for example, one reviewer gives five stars and leads with "I like the way the app categorizes my spending for me." This is immediately followed by a reviewer giving only one star, and leading with "This seems like a scam."
To be fair, in this recently conducted and very unscientific search, GoBank has uniformly positive reviews, and Simple has several so-so to positive reviews.
Celent's Stephen Greer writes in a recent blog about his analysis of these three neobanks and notes more precisely some of their recent "stumbling blocks":
"GoBank recently announced that it was going to stop allowing account opening via the mobile device. Users will now have to purchase an account-opening kit from a store, adding significant friction to the process. Simple has experienced a number of issues related to payment scheduling, the safe-to-spend feature, and service outages or delays. Moven received $8 million to begin moving their app overseas in an effort to garner higher adoption."
"These recent issues serve as a reality check for the neobank model—when your value proposition is customer experience, technical issues look ten times worse," Greer adds.
Still, it's early in the game. Clearly, a somewhat untapped business opportunity has presented itself and, potentially, these kinds of start-up problems can be overcome.
Javelin Strategy and Research, in a recent report, points this out:
"Neobanks are niche institutions that target neglected segments that might have been considered unprofitable or unreachable before the rise of digital banking. The ever-more rapid and prolific adoption of new digital tools has helped to open up the financial services model to disruption from neobanks. Most often, these targets are enticed by mobile-first and prepaid banking products. A surgical approach to segmentation is formative to a neobank's product offering, design, and marketing. Each neobank has a distinct spin on the new-banking recipe, mixing in new features to set themselves apart and entice consumers."
Neobanks as PFM providers
KPMG's Mike Davidsen sees a specific opportunity for neobanks in the offering of personal financial management. "These [neo]banks…operate on PFM-centric models that are designed to optimize consumer engagement. In their short existence in the marketplace, neobanks have gained traction by enabling users to source financial activity from external accounts and adding a social flavor to their platforms," he says.
It must be pointed out that Davidsen makes this observation in the context of how traditional banks can also take advantage of PFM-related opportunities.
Davidsen concludes: "The ongoing transformation in the financial services sector and the proliferation of web and mobile technology has made it the right time for banks to leverage their position in the financial services sector to combat emerging apps and establish a footprint on the PFM turf."
Which sounds a lot like what Steve Watkins said earlier, that traditional banks likely will begin offering these services in the near future.
Celent's Greer expands on this even further, listing the following as possible futures for neobanks:
• Neobanks are acquired and rolled into larger digital channels offerings.
• Traditional institutions begin offering their own neobank, digital-only services.
• Neobanks never become a viable stand-alone business model, but they influence the way banks think about digital channels.
• Neobanks become the primary way digital natives interact with financial institutions as they mature into adulthood.
In the words of "Geor9e"
Perhaps one of the reviewers of Simple, named "Geor9e," says it as well as anybody. He starts off by saying [edited for grammar and punctuation]: "I have been with you guys from the beginning. I love your service. It's fantastic."
But then he complains about bugs in the payment processing function.
He says: "Are you not supposed to be disruptive? What is going on? Seriously, this is ridiculous. Really, let's get on the ball here people."
One can only surmise that Simple, and the rest of the neobanks, and maybe the rest of the industry, will soon get on this particular ball.
[Editor's note: In a recent interview, "King of the disruptors" Moven founder Brett King discussed plans for Moven. More recently, the first of a series of expected partnerships were announced, with TD Bank, in Canada.]
Sources used for this article include:
The Challenges of the New Neo Bank
Tech-Savvy Consumers put Pressure on Banks to Reimagine the Banking Experience
Opportunity awaits banks who claim PFM turf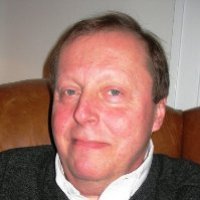 Latest from John Ginovsky
back to top