Fintech predictions for 2015 and beyond
Predictably, mobile, big data, and security stand out
Bank tech trends can make your head spin. So each week longtime Tech Exchange Editor John Ginovsky does his best to "make sense of it all."
Brace yourself, but now's the time everybody starts making technology trends predictions about the coming year. Based on the first batch of best guesses, it looks like mobile payment applications, big data analytics, and security innovations will garner the most attention.
New, though, is the emerging concept of "internet of things," sometimes called "M2M" or middleware. It's the phenomenon of having one "smart" device communicate directly with another "smart" device—presumably at the direction and consent of some human operator. Already you see television commercials about such products.
Will your nest have a Nest?
Take, for example, the Nest Thermostat. Here's a sample of its promotional material:
"Programming thermostats is complicated and irritating—but an unprogrammed thermostat can waste 20% of your heating and cooling bill. So the Nest Thermostat programs itself.
"Just turn it up and turn it down. The Nest Thermostat learns what temperatures you like and builds a personalized schedule. Teach it efficient temperatures for a few days and, within a week, it'll start setting them on its own." [View a Nest video]
Here's the specific IoT angle: "Use the Nest app to connect to your thermostat from a phone. Getting in early? Change the temperature miles from home."
Let's hope that Nest, unlike HAL in "2001: A Space Odyssey," continues to open the pod bay doors. Let's hope other financial services IoT gadgets function as designed as well.
Here's what the first installment of predicted financial tech trends. (Next week: Look for a whole new blog about upcoming antifraud-related tech trends.)
What Gartner's expecting
From Gartner Inc.—"The internet of things will drive device and user relationship requirements in 20% of new identity and access management implementations by year-end 2016. The IoT has introduced new concepts for identity management, since every device interacting with users has an identity, and users and devices can have complex, yet defined, relationships."
Other predictions from Gartner:
• By 2017, enterprise mobility management integration will be a critical [identity and access management] requirement for 40% of buyers, up from less than 5% today.
• By 2020, 60% of organizations will use active social identity proofing and let consumers bring in social identities to access risk-appropriate applications.
• By 2020, new biometric methods will displace passwords and fingerprints for access to endpoint devices across 80% of the market.
Regarding this last point, Gartner gives as examples face recognition via a user-facing camera; voice recognition via a microphone; and keystroke and gesture dynamics via multitouchscreens and handling dynamics.
What Ovum's looking for
From Ovum—"With the ever-increasing need to do more with less, enterprises will be keen to adopt agile approaches to integration. Therefore, a significant share of the budget for integration projects will be spent on infrastructure modernization, including the adoption of new mobile and internet of things middleware, B2B integration solutions, and cloud-based integration platforms."
Other predictions from Ovum:
• Digital transformation will drive a shift toward agile mobile application integration.
• Integration platform as a service and [application programming interface] management will move up the agenda for key integration initiatives.
• The need for agility and better collaboration and data flow governance will drive B2B integration infrastructure modernization.
• Development of a standard IoT middleware stack will remain a work in progress.
What Juniper's watching for
From Juniper Research—"Mobile phone and tablet users will make 195 billion mobile commerce transactions annually by 2019, up from 72 billion this year … The highest growth rates are expected in the [near-field communication] sector. Here, usage is expected to be buoyed by the launch of Apple Pay, together with a host of anticipated deployments by banks using solutions based on host card emulation technology."
Other predictions from Juniper:
• There is significant transactional migration from desktop to mobile as consumers increasingly "media-stack." The latter refers to making purchases on their devices while watching TV.
• Rather than focusing purely on payments, stakeholders need to emphasize the synergies between mobile payment and loyalty to persuade retailers to become engaged.
What Celent sees coming
From Celent—"We see a number of signs to be optimistic, both about Apple Pay and NFC adoption overall. The ongoing U.S. migration to EMV and growing consumer awareness and adoption of new devices over time will help boost Apple Pay usage. More important, globally, as Apple Pay launches internationally and more banks become aware of host card emulation technologies, the issuers will have genuine options to deploy NFC solutions."
What Ipsos predicts
From Ipsos—"Families with kids under 18 years old are poised to continue their quest for connection and convenience as evidenced by their strong intent to purchase a variety of new tech devices, including wearable technology, over the next 12 months. Although millennials are stereotypically associated with a penchant for technology, families with kids and teens have emerged as the technophiles to reckon with … Given the demands of parenthood today, it makes sense that these consumers would be among the first to gravitate towards next-gen technology solutions to help manage and enjoy their increasingly busy lives."
What Robert Half sees for 2015
From Robert Half Technology—"The first half of 2015 will remain a highly competitive hiring market as IT departments expand their teams to address the three drivers for tech employment: mobile, big data, and security … Companies recruiting for workers in software development, security, and networking may find it especially challenging to recruit skilled talent."
Please open the pod bay doors, HAL.
What do you expect to see in 2015? Add your own predictions in the comment section after the links below
Sources used for this article include:
Gartner Says the Internet of Things Will Drive Device and User Relationship Requirements in 20% of New IAM Implementations by 2016
Parents of Kids and Teens Show Strong Affinity for Wearables and other Next Gen Tech From Certain Brands
Mobile Commerce Transactions to Approach 200 billion By 2019, Juniper Report Finds
Ovum predicts digitalization, mobility, cloud and Internet of Things to dominate integration and middleware agenda in 2015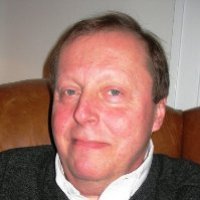 Latest from John Ginovsky
back to top