PayPal rising
Payments battle heats up as major competitor moves further into bank turf
Bank tech trends can make your head spin. So each week longtime Tech Exchange Editor John Ginovsky does his best to "make sense of it all."
PayPal made big news twice in the past couple of weeks—news that should have banking leaders sitting up and taking notice.
First, PayPal formally broke away from its one-time foster parent, eBay, and became an independently traded entity in its own right (symbol PYPL).
Second, it announced plans to buy Xoom Corp., a digital money transfer provider specializing in international remittances, paying about $890 million in cash.
All very interesting, but why should bankers in particular care? Because of the battle over payments.
And it is a battle. Three McKinsey and Co. principals, in a 2014 white paper titled The Digital Battle That Banks Must Win, portrayed the general situation pretty succinctly:
"Armed with deposit accounts, lending relationships, an enduring reputation for security, and a robust infrastructure for clearing and settling, banks are currently the only players with the ability to achieve the scale required for mobile payments."
But the three qualify that statement this way: "For now, the payments business remains squarely within the core bank franchise, but attackers such as Google, Apple, and PayPal threaten critical sources of revenue."
Perspective of the "attackers"
Those "attackers," notably PayPal, have made considerable headway since then. PayPal was the pioneer in 1998 that established the rapid adoption of ecommerce by providing a safe and convenient way to send money by email. Yet it is not a bank.
Meanwhile, as an ACI Worldwide/Ovum study shows, most banks believe consumers in general want a broader choice of payment tools, and if a given bank offered such a payments choice, the primary payback would be in increased customer satisfaction, and not in gaining competitive advantage or reducing business costs.
PayPal certainly realizes this—in so many words. Its CEO, Dan Schulman, says in a statement announcing the separation from eBay:
"Right now, every aspect of commerce is being rewired on a global basis. The convergence of mobile technology and cloud computing is unleashing incredible opportunities to transform how people move and manage money, and how merchants and consumers interact and transact. Our company has a leading position to deliver the benefits of this transformation."
PayPal's vision goes beyond words, as can be seen in the acquisition of Xoom. Again, says Schulman:
"Expanding into international money transfer and remittances aligns with our strategic vision to democratize the movement and management of money. Acquiring Xoom allows PayPal to offer a broader range of services to our global customer base, increase customer engagement, and enter an important and growing adjacent marketplace. Xoom's presence in 37 countries—in particular, Mexico, India, the Philippines, China, and Brazil—will help us accelerate our expansion in these important markets."
Analysts approve of PayPal strategies
Various outside analysts have generally been positive in viewing PayPal's recent actions.
Regarding the Xoom purchase, Nikhil Joseph, emerging technologies analyst at the Mercator Advisory Group, says: "Remittances could be the Trojan horse that enables PayPal to crack these [foreign] markets, representing a cost-effective way of acquiring new PayPal users."
Gilles Ubaghs, analyst at Ovum, provides an even broader viewpoint, incorporating not only the Xoom acquisition but other recent acquisitions: "PayPal as an organization is now bigger than its core wallet platform, and will continue to develop these new services as it diversifies its portfolio of capabilities … These acquisitions including online payments provider Braintree, wallet provider Paydiant, and international mobile remittance platform Xoom, significantly expand PayPal's capabilities in both the merchant and consumer spaces."
A year after writing their white paper, the McKinsey commenters certainly would recognize this chain of developments. They said back then: "Having entered the payments space through profitable, underserved niches such as [peer-to-peer payments] and cross-border commerce, attackers are now venturing into adjacent segments, which are at the core of banks' offerings, such as point of sale lending [witness the existing PayPal POS app] and financial planning."
More generally, it's clear that PayPal has very big plans.
Schulman means what he says about PayPal's future: "We look forward to the limitless opportunities that lie ahead to create a world of money and financial services that are simple, safe, transparent, affordable, and accessible for everyone."
McKinsey's experts delineate a clear battle between banks and their "attackers," and offer this cautionary conclusion:
"Banks are the natural owners of the payments space, as payments are the gateway into the financial relationship. However, attackers are developing payments-service capabilities and operational skills superior to those of banks. They are not smarter, just more focused. Banks' customer relationships, structural security, multichannel capabilities, and stability should ultimately combine to win the game. But banks will succeed only if they can match the solutions, operational efficiency, and client-service skills of attackers. And they must get there quickly. In the digital world, tomorrow is already too late."
Sources used for this article include:
Analyst View: PayPal (Re)emerges As A Payments Giant
The Digital Battle That Banks Must Win
75 Percent Of Financial Institutions (FIs) Concerned About Customer Attrition Due To Limited Payment Choices
A Mutually Beneficial Acquisition: PayPal Gains Foothold In Emerging Markets And Xoom Gains Cheaper Ways To Acquire Customers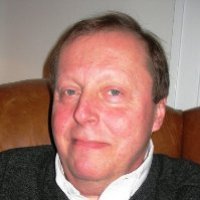 Latest from John Ginovsky
back to top