All fear "uberization"
New tech, customer demand combine to steamroll traditional banking
Bank tech trends can make your head spin. So each week longtime Tech Exchange Editor John Ginovsky does his best to "make sense of it all."
The banking industry faces an evolving threat with a new name: "uberization."
Yes, "uberization" is a word now.
What is it? It's a conglomeration of many established threat-related buzzwords—innovation, disruption, disintermediation—with new threat-related buzzwords—apps and the sharing economy.
Apps are just the easily accessed functions installed on one's personal device to perform specific tasks. The "sharing economy," as explained by Jim Glassman, head economist for commercial banking at Chase Bank, involves "technology that brings personal assets into the commercial realm—for example, by transforming personal vehicles into taxis and rental fleets."
So: uberization.
Uberizing banking
More sinisterly, uberization describes the phenomenon of what the ride-sharing entity called Uber, which owns no actual vehicles, did to the taxi business. That is, it is steamrolling that industry.
Much the same has happened in the housing rental industry with the rise of Airbnb, which itself owns no actual properties. Likewise in goods of all kinds, Alibaba, which owns no actual inventory.
Steamrollers, each.
Now, say some analysts, financial services is next in line for the uberization treatment.
"The trend of uberization or industry disruption caused by an unlikely competitor has become a dominant concern of the C-suite," concludes an extensive survey by IBM's Institute for Business Value. It conducted interviews with more than 5,200 C-suite leaders across 21 industries in more than 70 companies.
"The biggest risk to businesses used to be a new rival with a better or cheaper offering, making it relatively simple to alter strategies. Today, entrenched players are being threatened by new entrants with completely different business models, as well as smaller, more agile players unencumbered by legacy infrastructure," the IBM report says.
More specific to financial services and banking, Simon Mathews, chief strategy officer for Extractable, asks if they can be uberized and concludes: Yes, and in fact they already are.
"Like Uber not owning cars, could a bank exist without capital or a vast physical distribution network? In some places this is starting to happen. Peer-to-peer lending is growing strongly with firms like LendingClub and others. Payment technologies (Apple Pay, Square, etc.) are nipping at the toes of lower-end banking transactions …
"While there may not be a single large disruptor, traditional banks and credit unions are being targeted from many sides, and as each profitable business gets disrupted, it becomes harder for a bank, insurer, or investment firm to sell more products to each consumer," Mathews says in a blog post.
Customers already get it
Mathews observation is certainly backed up by research. Medallia Institute, which specializes in customer experience management, surveyed millennials and their relationship to financial services and found 65% reporting that their day-to-day behavior is driven by a desire to find new and better ways of doing things.
Experian, in its own survey of millennials, found that more than half of those surveyed are willing to use alternative companies/services that innovate to better meet their needs. The firm found that 39% are familiar with nonbank lenders such as Prosper, Lending Tree, and Upstart.
In another survey—this one by the international retail finance not-for-profit organization Efma, which polled 100 retail banks across the world—72% regard the threat from technology companies, start-ups, retailers, and/or telecom players as high or very high. Two thirds of these banks are particularly concerned about threats from innovative start-up companies.
Fighting against "uber-banking"
So what can banks do to overcome uberization?
Celent, in its own report, suggests intensifying and expanding the use of mobile technology, meaning that banks must move beyond simply offering mobile banking and mobile payments.
"Banks need to go where their customers are spending their time on mobile: social media and entertainment sites," says Daniel Latimore, senior vice-president for banking at Celent. "Generating awareness there is a critical first step in introducing new customers to the brand."
Specifically, Celent recommends that banks:
• Play more in the mobile world. Focus on awareness and brand-building through on- and off-bank mobile destinations. This could ensure inclusion in customers' consideration.
• Reinforce your efforts. Represent products and services well through multiple, mutually reinforcing channels.
• Make everything mobile friendly. Bring sales channels up to today's mobile standards.
Similarly, Mathews says financial services companies must understand what makes uberization so powerful.
In a nutshell, these attributes stand out:
• Address a core human need.
• Simplify by reducing friction or creating a new way to address the customer need.
• Create a marketplace that brings many people to one source.
• Make it quickly scalable.
• Make the customer experience accessible, easy, and virtually pain free.
Says Mathews: "We are on the verge of some exciting times in financial services. We all carry around a powerful computer in our pocket, and are ready to manage our finances in exciting new ways. If we can deliver the disruption that is needed in the core financial industry models, maybe driving positive outcomes for our financial situation will be as easy as grabbing that Uber uptown."
Sources used for this article include:
Art Of The Possible In Mobile Banking: Building Better Relationships And Selling More Effectively
IBM Study: C-suite Executives See "Uberization" As Primary Competitive Threat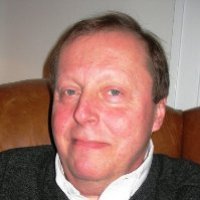 Latest from John Ginovsky
back to top