Don't blame tech staff when analytics go haywire
New tech requires new leadership, new culture— and new responsibility
Bank tech trends can make your head spin. So regularly longtime Tech Exchange Editor John Ginovsky does his best to "make sense of it all."
Who do you blame when the company's highly expensive and highly touted data analytics systems go wrong?
More important, what do you do next?
Such were the questions KPMG asked in a recent survey of about 2,200 senior executives in nine countries. The answers, it turns out, blend into a growing consensus, supported by other independent surveys and observations, about the rising priority of hiring, retaining, and retraining the people who actually use the new technology.
Even more than that, this then leads to a related and intensifying call to change the very nature of corporate leadership in a highly digitalized environment.
Meaning, frankly, this: The men and women at the top must step forward and assume responsibility.
In the KPMG study, 65% of the executives had reservations or active mistrust in their data and analytics. Almost all (92%) worried that bad data and analytics would harm their company's reputation.
That said, however, 62% blamed the technology operators, and not the C-level executives, when a machine or algorithm went wrong.
Not where the blame lives
This is a fundamental mistake, says Thomas Erwin, global head of KPMG Lighthouse—Center of Excellence for D&A and Intelligent Automation.
"With the rapid take-up of predictive analytics, we should prepare now to bring appropriate governance to this Wild West of algorithms," he says. "The governance of machines must become a core part of the governance of the whole organization, with the goal being to match the power and risk of D&A [data and analytics] with the wisdom to use it well."
Bolstering this view is Brad Fisher, a KPMG partner: "Our survey of senior executives is telling us that there is a tendency to absolve the core business for decisions made with machines. This is understandable given technology's legacy as a support service and the so-called ʻexperts' in all technical matters. However, it's our view that many IT professionals do not have the domain knowledge or the overall capacity required to ensure trust in D&A. We believe the responsibility lies with the C-suite."
This comes amid a backdrop of unrelenting acquisition of technology and an implacable desire of businesses to rescue them from competitive stagnation. Another KMPG report puts this into simple but eye-widening perspective. Just in the fourth quarter of 2017, U.S. investment in fintech reached $5.8 billion, bringing total 2017 U.S. investment to $15.2 billion.

Ian Pollari, global co-lead, KPMG Fintech, dryly notes: "As the sector matures, investors have shifted from experimenting with fintech to seeking out value-driven opportunities. This is particularly true for corporates who continue to invest and see fintech as a strategic play that will help accelerate their digital transformation agendas."
It's not all about the machines
Such huge investments, particularly in artificial intelligence applications that meld machines with people, present a real 21st Century danger: The focus could be placed too much on the machines while discounting the people who run them.
Gartner says in a recent report that, when embarking on a digital business transformation, too often organizations ignore the need to change the mindset of their staff, and that a technology shift not backed up by a corresponding cultural shift puts the success of a digital business initiative at risk.

"For any transformation to be successful, people need to buy into your vision," says Aashish Gupta, research analyst at Gartner. "The culture aspect and the technology demand equal attention from the application leader, because culture will form the backbone of all change initiatives for their digital business transformation. Staff trapped in a fixed mindset may slow down or, worse, derail the digital business transformation initiatives of the company."
A global study on leadership by EY, The Conference Board, and DDI (which specializes in corporate leadership issues) puts this in crystal-clear terms. The study canvassed almost 26,000 corporate leaders and 2,500 human resources professionals at 2,500 organizations across 26 industries worldwide.

The key takeaway: "What's keeping C-level executives up at night is their people strategies."
"Leadership, particularly in the current digital era, is of critical importance to our clients," says Adam Canwell, partner, Ernst & Young Australia. "It is a top agenda item for CEOs and boards, who are looking for insights on how to embrace disruption to connect people and possibilities."
Specifically, the top two CEO challenges cited in this survey were: Developing "next gen" leaders (64%), and failure to attract/retain top talent (60%). Far back in third place is "new competitors globally" (48%).
Nurturing the human element
Leadership issues and developing/keeping top talent—these closely resonate with a survey of chief information security officers of financial institutions conducted by the Financial Services Information Sharing and Analysis Center. It highlighted a distinct difference in how organizational structure affects cybersecurity priorities.

Chief information security officers (CISOs) who report to a technical function like chief information officer prioritized infrastructure upgrades, network defense, and breach prevention.
On the other hand, CISOs reporting to a nontechnical function like the chief operations officer or the general counsel prioritize employee training.
FS-ISAC's top recommendations from this study are:
• Employee training should be prioritized for all CISOs, regardless of reporting structure.
• Reporting to the board of directors should be more frequent and timelier in order to be able to respond to threats more quickly and that cyber practices are transparent to board members.
• As the threat landscape shifts, CISOs should have expanded reporting responsibilities or dual-reporting responsibilities within the corporate structure to ensure critical information flows freely.
Independently, Capgemini issued a report that documents "an urgent and growing cybersecurity talent gap" and calls for new recruitment and retention strategies to contain cyber risks and build competitive advantage.

It surveyed more than 1,200 senior executives and frontline employees and analyzed social media sentiment of more than 8,000 cybersecurity employees. Capgemini then identified a 25 percentage point gap for cybersecurity skills (68% talent demand versus 43% talent availability).
It's not just cybersecurity. This report also found gaps in the availability of people proficient with analytics and innovation.
Finding the balance
So, what to do about all this?
Going back to the first KPMG study about who's responsible for when analytics go wrong, one word seems to come to the fore: Trust.
KPMG offers five recommendations for building trust within an organization:
• Develop standards to create effective policies and procedures for all organizations.
• Improve and adapt regulations to build confidence in data and analytics.
• Increase transparency of algorithms and methodologies.
• Create professional codes for data scientists.
• Strengthen internal and external assurance mechanisms that validate and identify areas of weakness.
One must note that this neat-and-tidy bullet point list is bolstered by this equally neat and tidy observation by KPMG's Erwin: "Building and ensuring trust across the analytics/AI lifecycle requires organized, scalable, and distributed approaches."
Put in a relatively more human way, Gupta of Gartner—of all organizations—observes that "While every organization has its own unique culture, it must understand the nuance of attracting and retaining talent with values and mindsets aligned to the mission and culture of the organization. This requires a healthy and psychologically safe team environment within a growth mindset organizational culture."
By "psychologically safe" Gupta explains that it means "making co-workers and team members feel that they will not be punished or humiliated when taking interpersonal risks, such as asking for help, admitting mistakes and vulnerabilities, or expressing concerns."
All of which is a lot different than management simply blaming the tech workers when analytics go haywire.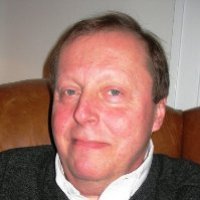 Latest from John Ginovsky
back to top