If you fix it, they will come
Do you have the conviction in community banking to rethink and rebuild?
It seems that nearly every day we get news items or opinion commentary that community banking is in considerable difficulty in terms of long-term viability. Sometimes this same message flies in the face of news that segments of the business, such as real estate and small business lending, are improving steadily and are equal or ahead of pre-recession levels.
Some banks express business confidence in the short- to intermediate-term future while others are quietly concluding that their basic business does not appear particularly attractive to potential acquirers. Banks that have concluded that they have insufficient management or broad core deposit sources to be strong players in the next few years are finding that they are unlikely to command value premiums in the sale of their businesses. The urgent question is whether these valuation conclusions are temporary or structurally permanent.
This "can't make it" attitude comes as a surprise that not many participants saw coming just a few years ago. The anomaly is that what the community banking industry experts seem to be saying that we need--a moderate shrinkage in the number of participants to strengthen the size (and therefore the scale) of a traditional, plain vanilla community banking business model.
Can so many business bases cultivated and grown over the generations be now hardly worth book value of the enterprise's assets? Is this a proper assessment?
Parsing the current "conventional wisdom"
I think there are two parts to this dilemma. Significantly, each has components that can be changed to our longer-term benefit.
We have a chance to make a difference.
But the clock is running.
First, the environment has changed.
These changes are probably largely permanent. They are driven by technology, legislative and regulatory initiatives ,and changing demographics. Branch banking by numbers of outlets and dollars of fixed-asset investments are probably capped for the indefinite future. And certainly the technology that is housed and employed within them has been rapidly evolving in recent years.
The swing of the pendulum against many practices uncovered and publicized during the Great Recession is not a permanent situation. However, these expose very difficult realities in terms of rebuilding fee income. We have built too much reliance on fee income and on pricing levels that large segments of the public--both our customers and our regulators--have deemed to be confiscatory.
If there's a nicer way to say this, I'm afraid the effect would be lost.
We overdid things with our overdraft fees, late charges, consumer card interest rates, and other ways of charging the consumer. It also appears that much of what we were selling was not necessarily needed by our customers. So that raises the ethical issue of how responsible we have been to our business base.
One logical conclusion is to dismantle that portion of our industry's overhead that simply cannot be realistically supported by fee income at current or prospective levels. It's unthinkable to many in our industry but it's just the sort of discussion that has been driving at least a portion of the Too Big To Fail dialogue in recent years. We had better start examining some of these alternatives if we're serious about preserving the best of our business models.
Second, and the more daunting challenge we face, though, is how we organize, recruit, train, incent and deploy our human resources in support of survival strategies.
Do we truly value community building in terms of both funding local economic infrastructure and bolstering our local communities as places to live and prosper? I think most of us do. So we need to find convincing ways of reminding our customers of this.
Let's look at the bigger picture
At the top of my list of what we've got going the right way for us is how big banking companies are validating our community banking business models. This is huge. The big boys talk service while shoehorning clients into one-size-fits-all product niches.
It reminds me of a corruption of the old Army recruiting poster: Choice, not Chance. (The wags translated that into "Their choice, your chance."
Many big banks enter new business lines and then vacate them; build branches, then close them; hire staff and then often dump them unceremoniously when the short-term profitability models don't bear out the strategy. They talk "community" right up to the day that they announce they are vacating a particular geography, or selling or closing a product line, or moving their particular employment-generating function to a remote city.
And what of their employees, many of whom are our friends and neighbors, who are simply turned out on the street?
Community bankers have a high level of commitment to the local marketplace. Their success is directly tied to their local success of the trade areas. We know our customers and our customers know us.
But is this enough?
You can't just be friendly neighborhood banker anymore
We have to possess and project the highest standards of product knowledge and professionalism and be supported by the right IT including hardware and software. We can't cut corners on what we need. Yet, sadly, some managements fail to invest properly in the future.
"We can't afford it" is too often the mantra for our expensive infrastructure proposals. But if that's the way our decisions frequently come down on such matters, then we are on a glide path toward orderly liquidation.
We need new and forward thinking about training and human development paradigms.
Ask some questions, such as:
Do most lenders have ten years of functional experience or one year of experience ten times?
Do they have a cohesive sense of how credit is underwritten utilizing common bench marks, tools and principles?
I suspect that this is a bigger deficiency that most managements are willing to seriously consider or acknowledge.
The competitive reality looks really difficult for community banks, but perhaps it's only superficially so. Instead, we have structural changes occurring in our industry that create safe harbors for certain things that we can do better than any mega bank. And we have long known that we can run circles around the big boys who field staffs of "empty suits."
You can't please everyone, and don't even try
Some of our local business people and customers will opt for the empty suits and the chance to perhaps shave a quarter or an eighth off their borrowing rate. Others need to be convinced that community lenders, dedicated to metrics that include but are not limited to return on equity, actually emphasize the holistic well-being of their communities.
In some ways, this has never been clearer.
With that clarity, surely we can figure out the few major initiatives that we can sustain that will assure our survival and our prosperity, such as innovative new delivery mechanisms, fundamental, systemically consistent credit training, and effective management development activities.
By doing these relatively simple to understand but long horizon strategies well, we can prosper well after the out of town competitors have moved on, giving up on winning over our communities.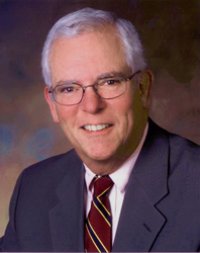 Latest from Ed O'Leary
back to top