How a fallen doctor's story could help you heal
Stuck in a rut? There's a way out
Do you feel like you have to reinvent yourself? It can be done, and may be just what the doctor ordered, says blogger Ed O'Leary.
A few years ago I was on an early evening flight out of New York to Miami. My seatmate was a middle-aged man (50-ish) of ordinary appearance. By the end of the flight, I had a fascinating insight into his professional life and how he recovered from a series of personal setbacks that might be germane to some bankers as we slowly emerge from the Great Recession of the last few years.
Physician who healed himself
My companion was a medical doctor, a native of New York and a product of one of the big New York City medical schools. For 15 or so years until about five years before he had been a member of a small group practice that specialized in obstetrics and gynecology. His life had been comfortable and unremarkable in those years following his residency and internship and he had enjoyed a considerable degree of personal and professional satisfaction. He had married, settled in a comfortable section of the city, and fathered two children.
Then there occurred some life-changing events.
Although we introduced ourselves to each other, I do not remember his name other than his first name, Harvey. He was no longer married and had moved to Florida five years before.
Harvey had been sued in a medical malpractice claim. One of his patients had lost her life as the result of surgery he had recommended and performed. After a long and contentious trial, he was found guilty. Not many months later he was sued again over the death of a patient and although this time he prevailed (in that he was not determined to have been guilty of medical malpractice) the process was not without a similarly wrenching and difficult trial as had occurred before.
He candidly admitted that he considered himself to be a good doctor but his confidence as a result of these two incidents took a substantial hit. He believed that his medical partners, though superficially supportive, blamed him for the dramatic increase in the practice's medical malpractice insurance and no longer had a high level of confidence in his abilities as a physician.
Harvey candidly admitted to suffering a period of depression that impaired his work effectiveness and affected his marriage. After his wife and children left him, he hit a personal low and withdrew from his medical practice. His father, a widower, lived on Miami Beach so Harvey headed to Florida to be near his father and one of his siblings. For several months he did little or nothing productive and in his own words, "wallowed around in a dazed and befuddled state sleeping until noon and drinking way too much."
Rescued by an accident
One day a medical school friend and classmate who lived and practiced medicine in nearby Ft. Lauderdale, reached out to him in an effort to help.
Initially, Harvey resisted any "interference" but the friend persisted and over several months achieved a level of trust to the point that Harvey understood that he was systematically destroying himself with this sort of behavior. He was out of money, delinquent on his alimony and child support payments, and realized that he was approaching a point of no return in terms of being able to recover from this series of setbacks.
Harvey resisted his doctor friend's persistent suggestions that he find work as a physician. He didn't know anything else he could do but he considered himself "damaged goods" in terms of practicing medicine as he had in the past.
The future looked not only bleak but "impossible."
Then one day, Harvey was clipped by a passing car stepping off the curb in front of his father's condo. Though not seriously injured, he was transported to a nearby hospital's emergency room. It was there, in the middle of an evening lying on a gurney surrounded by misery and suffering, he had an epiphany.
"I can do this sort of work. I won't need to build a practice and I'll be surrounded by people who can help me be the doctor that these ER patients need."
His doctor friend in Ft. Lauderdale made an introduction to a close friend, the medical director of the largest hospital in south Florida. Through this connection, Harvey received the encouragement to take that first rehabilitative step toward returning to work and the hospital was willing to hire him on as an ER doctor on a contract basis.
By the time I met Harvey, he had been at the hospital for about two years and was determined to spend the rest of his medical career doing ER work. He loved the diversity of the problems and the challenges and the way he received almost immediate feedback on how his medical training and experience were helping his patients.
"I'll never make as much money doing this but I'll never again doubt what I can do as a doctor."
A lesson to be learned
It was a remarkable conversation that night flying to Florida. I was on my way to a bankers' meeting and Harvey was heading back to his new home after spending a Jewish holiday with his kids in New York. I wish I could have made a more lasting connection with that very interesting man but our contact was enough to teach me a potentially important lesson about confidence and one's work.
How many bankers have been "beaten up" by the Great Recession only now receding in terms of business and lending activity?
How many have lost a degree of innocence and of confidence in themselves to properly analyze and underwrite commercial credit?
How many loan committee encounters in 2008 and the years since have sapped vitality and enthusiasm for the lending business and in one's own ability to adequately meet the circumstances and demands of a commercial lending job?
My advice to anyone in a similar predicament analogous to Harvey's is to find a tough job to do, ideally one that no one else particularly wants to take on, and then dig into it. Special assets or problem asset work comes to mind as the best way to build confidence in credit and negotiating skills.
And there's still plenty of that around I'm told. Those bankers who have been in problem asset work for a while may be looking for opportunities to recycle to the lending line so there may be more opportunities to do this sort of work than otherwise appear on the surface.
In the words of that Frank Sinatra song, "New York, New York," "If you can make it there you can make it anywhere."
In addition to damaged banks, there are damaged bankers—"collateral damage," if my readers will pardon the pun.
This has been a long and painful recession and we've not fully explored its costs.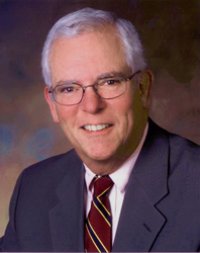 Latest from Ed O'Leary
back to top