Messages from examiners
What are they really driving at?
The other day I took a call from a reporter from a respected statewide business journal. An attorney friend had referred him to me in hopes that I would be able to give him some guidance in understanding the significance of a recent banking order imposed by a supervisory agency on a community bank within the newspaper's readership area.
The order was familiar in style, and parts of it were familiar in content from my reading of other such orders. A certain element of these orders are regulatory boilerplate. The bank had gone under a "formal agreement" 18 or so months before for credit quality reasons. I didn't know anything else about the bank in the last few years, as it was never a direct competitor.
In talking with the journalist, I learned that the bank's local community—its customers and prospects—was buzzing with persistent talk and speculation about the bank's condition. The thought in my head was how—or whether—I could offer any insights to a curious reporter and yet not place the bank under any additional stress in terms of reputation risk.
The last thing any community anywhere needs is a bank in trouble. Yet that was the very reason I was willing to talk (off the record) with the reporter. Our industry is not well served by opinions spread by under-informed people or by those who don't understand our business.
Reading the order (and between the lines)
My reading of the consent document suggested that credit issues continued to be a factor. The formal agreement had been terminated, but its provisions lived on in the consent order.
But two other things jumped out at me. One was that the bank was under the gun on Bank Secrecy Act matters and the other was that it appeared that there were disagreements about the bank's external financial reporting.
Reading between the lines, it looked like the examiners were requiring a restatement of one or more call reports.
I've been there myself, at least, in the wake of the same. A restatement of call reports was demanded of my last bank, just before I arrived as the new CEO. I don't think there's anything that puts a bank management's credibility at greater risk than call reports that the examiners don't believe are accurate.
Credit quality issues relating to the adequacy of the reserve could be the driver of the restatement issue, as it was in my bank's case. That was easy enough to fix—once my predecessors in the bank saw the issues the same way as the Comptroller's Office.
This bank is not located in a community where one would think that the BSA exposures would be significantly higher than other areas of the state, or the nation for that matter. This bank's trade area is not in a "border town" nor is it populated with businesses that are associated as money-laundering conduits. Something else was probably at work.
Overall, I suspect that management and the board had probably stumbled into the doghouse, rather than performed any deliberate acts of omission or commission.
It also occurred to me that the BSA issues were points of unnecessary conflict between the bank and its supervisory agency. Management probably didn't have BSA on its radar and saw no compelling reason to put it there, given what they knew about the local market.
This is, of course, an assumption on my part. But it may also reflect some poor prior assumptions on their part as well.
These days, one can't selectively ignore significant sections of the national effort to combat terrorism activities and BSA is clearly a key component of our national response and defense system against terrorist threats.
What you can learn from consent orders
Consent order compliance is always a work in progress, but I'm confident that each one of them currently in effect today throughout our industry illustrates lessons relevant to anyone working in the business.
As I commented to the reporter, "Even Jamie Dimon would recognize some of the issues and the phraseology of the document itself."
The primary lesson is that all issues of a bank supervisory nature are ultimately local. There's nothing, for example, that impacts the Northeast that isn't applicable one way or another in the Pacific Northwest as well. Our banking system is national and integrated in ways that perhaps many of us haven't fully appreciated.
My advice for any community bank management group anywhere these days is to pay attention to the national issues that are absorbing the time and attention of the supervisory agencies. They are all remarkably transparent if you take the time to peruse their websites and read their bulletins and press releases.
You should then apply common sense and be prepared to have discussions about their impact in your local environment whether or not you think they are urgent.
And be prepared to fully explain your position, especially any "non-response" to issues so conspicuous as BSA and that is on the national supervisory agenda.
A deeper lesson for the credit folks
This is another example where we are all reminded again that not all issues of a supervisory concern are credit driven.
And these can also serve as illustrations of how subtle the risk linkages of one activity silo may be to another within a particular bank. Nothing occurs in a vacuum.
Risk detection, identification, and management are issues that will remain as permanent fixtures on the banking landscape. These are often difficult for community bankers to define but it is absolutely also necessary for our institutions' financial health and a respectful relationship with our primary supervisory authorities.
We must also remember that we are not the ones who set the supervisory agenda.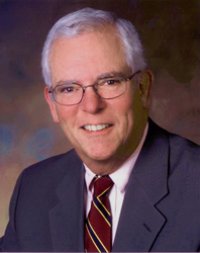 Latest from Ed O'Leary
back to top