"What are you talking about?"
Confusing insider's jargon can hurt
My bank in Miami had a curmudgeon of a senior retail lender who was cordially disliked by many. One morning an off-duty Miami police officer assisting pedestrian traffic from the employee parking lot into the headquarters building offended this man.
Fuming, the exec lender strode into the bank. He went behind the teller line to the operations office and removed the policeman's manual ledger card from the notecase. He scrawled in his distinctive hand "D.M.A." on the ledger's face and added his initials. He left the card in the box for processing/filing by the attending clerk.
Ah, often what goes around comes around.
Now, many bankers in the lending area would have known that "DMA" meant "Don't Make [the loan] Again."
However, later that day, a relatively new employee interpreted the cryptic "D.M.A." message as "Debit My Account."
What happened next took weeks to figure out—and fix.
That curmudgeonly senior lender found that his own checking account mysteriously charged for the slightly delinquent car payment of the Miami police officer.
So, taking the "law" into his own hands, this officer got a bit of his own "justice" back.
But this story illustrates how banking jargon can often confuse things even within our institutions' own walls. One department doesn't necessarily even speak the same lingo the next does—at least, each seems to speak its own dialect.
No financial Esperanto
Communication remains a challenge. Ours is a complicated world and we bankers work in a complicated business. How we communicate with each other and with our customers often requires precision, and precision in turn often requires a specific vocabulary.
Just consider some of the terms we use in banking: account, mortgage, note, DDA, SDA, passbook savings, and the alphabet soup names of regulations and rules of the Federal Reserve, the Consumer Financial Protection Bureau, and other agencies, such as Reg B, Reg C, Reg O, Reg U, Reg CC, just to mention some of the ones we consult frequently.
Lenders have another whole level of specificity and nomenclature, including such terms as lien, personal property, real property, estoppel, covenant, waiver, guaranty, assignment, leverage, foreclosure, offset, usury, preference. The list is very long.
Yes, some of these terms are important to us in speaking clearly and unambiguously. However, the way we use our vocabularies often clouds real communication.
Winston Churchill's marvelous quip that Americans and Britons are peoples separated by a common language comes to mind.
Techies versus the rest of us
I remember several years ago during the big system conversion of First National in Albuquerque onto the First Security platforms. I recall hearing all of the terms in use by the IT and internal operations people.
Terms like "robust" and "interconnectedness" and "pipe-width" were terms where the meanings were specific to some but sometimes obscure to non-practitioners. Other terms were virtually interchangeable as nouns, adjectives, and adverbs.
Actually, the tech folks weren't alone. Any of us specialized bankers could obscure meanings of things at times better than we could illuminate them.
I suspect that some of this was deliberate, too.
Then, assuming the specific terms were intelligible to each other, we could assume that our meaning was universally understood. Right?
I remember post-merger asking the marketing people at Corporate if the new Visa card stock could have mountains imprinted on them. We got mountains but it turned out that they weren't "our mountains," those that our customers in New Mexico, especially in Albuquerque, looked at and would find familiar.
And that wasn't even a banking term.
Sometimes, locality really matters
Pronunciation of some Hispanic names can be unfamiliar to some. A little bit of communication can go a long way, and a little bit of non-communication can knock you completely off course.
At the Albuquerque bank we had a really good television commercial for home equity lines that we used before we were acquired. The marketing people at the new parent company's headquarters did a "voiceover" to substitute "First Security of Albuquerque" for "First National in Albuquerque." In the process the marketers badly mangled the pronunciation of one name in particular.
It never occurred to anyone at headquarters to run it by us first. Only some of that was the "not invented here syndrome" that most all merger parties have to deal with to some degree.
It just never occurred to the people at headquarters that there could be regional differences or perceptions. We pulled the ad but not until a couple of days' of damage had occurred. During that time we sounded absolutely clueless as the "new name" to our marketplace.
One wiseacre customer for months afterward called me by the mispronounced name just to remind me of how foolish we looked to an important part of our market.
What's actually at work in situations like these are failures to communicate in non-verbal terms. We can read the words and they look OK to each other but the pronunciation can be so off key as to destroy the message. Or the words appear (and sound) so innocent in terms of specificity and meaning but we can completely miss each other's intent.
"Don't you understand that what you understood me to say is not what I meant?"
Is your jargon confusing your customers too?
So far, I've cited only opportunities to miscommunicate within the bank, which can be trouble enough. How about communicating with customers and our banking public?
We are often thoughtless and even careless in the assumptions we make about what others understand of what we say. Even worse at times is how our actions silently convey intentions that are in direct contradiction with our mission, vision, and values statements.
Many banks and bankers have been knocked, at least temporarily, off their perches of community respect and honor.
We've got to watch our words carefully. We can regain the high ground, but not if we continue to act thoughtlessly and hide behind terms and phrases that obscure what we really mean to say.
One place where we can practice fixing these shortcomings is with our fellow employees who work in other parts of our companies and have their own jargon and vocabularies. No bank need maintain its own "Tower of Babel."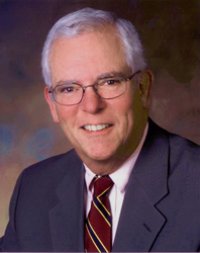 Latest from Ed O'Leary
back to top