Talent pools you're missing
5 places you can find people to fill your future gaps
The coming talent shortage is very much on CEO's minds these days.
That's probably true of many industries today, as the anemic recovery from the recent recession keeps generating a stagnant employment outlook.
And that creates a double-ended challenge.
First, it's entirely possible that people in their 20s, even if apparently well situated, may find career progress disappointingly slow. And patience is a hard thing to counsel to young people who want to advance.
It is possible that an appreciable number will gravitate to entrepreneurial options, rather than permit themselves to be relegated to entry-level jobs for an extended period.
Second, community bank leaders who seek to maintain a competitive edge for their institutions must not only find a way to hold onto the best of these new bankers, but also to be able to find additional talent in key skill sets that they will need.
Where will tomorrow's lenders come from?
Over the last year or so I've noted in my blog that there appears to be a declining emphasis on internal credit training in small to medium-sized banks. Big banks will always internally train commercial lenders "their own way" to instill and reinforce the sort of credit culture they want. Because they are also in a position to lead the industry in compensation, the situation will likely be increasingly difficult for community banks to hire previously trained lenders and credit professionals.
This is a long-term problem and will probably not produce behavioral changes in hiring by bank managements in the short run.
But what should a decent-sized community bank be doing strategically to assure that it is in a position to attract the right sorts of talent?
How will they replace the now aging "Baby Boomers" and their successors, the members of the "Gen Y" crowd, many of whom are already well into their working years?
The last of the boomer generation will reach normal retirement age in less than eight years—and half of the Gen Y cohort is already in the middle of its most productive career years. It's also important to note that there are approximately half as many Gen Y-ers as there are Boomers, meaning that within ten years the workforce will be substantially different in age and experience.
Will there be winners and losers? More than likely, there will be many of each among both the banks and the bankers.
There are many young people who will benefit from the explosion of opportunities available to them in over the next few years relative to the length of one's working career. Yet there will be losers too—those who aren't positioned to be trained adequately for senior positions with sufficient depth and experience to be in the top tier of prospects for the C-suite jobs of not very many years hence.
Will banks be able to fill the jobs of the next decade and beyond? Will some of them be driven to seek merger partners to maintain an adequate pool of talent in an increasingly complex business and compliance environment?
None of us by ourselves will have much impact on the pool of candidates for positions of responsibility and prominence. Yet there are some basic tasks that community and small regional banks can act on now to improve their success in finding and keeping talent.
This challenge calls for strategic thinking, not stopgaps nor crossed fingers.
We should assume that we will not be able to satisfy our appetite for trained lenders by simply recruiting talent already trained by others. We'll have to train from within with a well-thought-out series of assignments and exposures to credit processes and workflows that extend over several calendar quarters. Beyond that, there must be continuing growth opportunities that simultaneously reinforce the culture and "our way of doing things."
An unwarranted assumption that many community bank managements make is that credit training implies a standard series of experiences no matter where the individual began his or her learning process. Implicit is the idea that acquired credit and lending experiences from virtually any source are equally valuable in determining the degree of functional competence for the rest of the person's career.
In my next blog I will look at ways to develop the people you have. But this time, let's look at places where you may not be looking for talent.
Your talent acquisition do-list
Here's my short list of ideas and practices that deserve consideration for long-term recruiting consistency and success.
1. Considering the desired skills inventory.
Do you know what you are looking for?
Do you have predefined functional requirements in finance, accounting, and related skills? Is there any sort of consensus among your management team regarding what these should be? And why those are the prime skills to develop?
2. Finding a formal means of evaluation.
A key prerequisite is determining where the bank is strong and where it is weak, now. Have you considered professional assistance in using tools such as psychological testing or profiling? Are you familiar with Myers-Briggs personality profiles and could such tools be effectively utilized to channel your thinking and selection process?
3. Looking for fresh supply of promising candidates.
Have you established any formal outreach to finance and banking professors at state or local colleges and universities? Could relationships with banking professors result in their referrals of promising students to your institution?
4. Finding pre-screened expertise in the rough.
Do your local or regional colleges have "scholars programs" where students are identified and financially assisted based on academic competence? If your circumstances permit, could you offer part-time or summer employment to students in these programs?
5. Looking for talent right in your community.
One thing community bankers know is their own community, something bigger players often don't, to the same depth.
What about the sons and daughters of your customers?
Any well-satisfied customer of your bank who is also the parent of a college senior looking for a job could become one more referral source and potential advocate for your bank.
Be your own headhunter
Many banks are doing one or more of these things on an ad hoc basis already. But to be strategic in developing solutions to what is almost certain to be a long-term challenge, banks need an extensive tool kit. As your bank grows organically or by acquisition, these tools can be used in expanded and adaptive ways.
Large banks have HR recruiters to help bring in candidates for functional specializations and management positions.
But even relatively small institutions can perform these sorts of outreach activities by involving middle and senior members of the bank's staff.
Your people know people.
What you need to do is start thinking ahead a few years and recognizing that what worked for attracting and retaining the current generation of managers and lenders is not likely to work very well where the competition for future talent is more acute than perhaps it's ever been.
You can't start this project too early.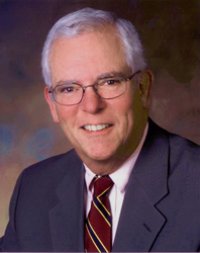 Latest from Ed O'Leary
back to top