Don't depend on "institutional memory"
Remember the proverbial bus
"What's in the credit file?"
That's not unlike the question of "How much is two plus two?" where the correct answer is "What does it need to be?"
Years ago, I was trained that everything containing any direct information on the credit belonged in the credit file—with negative information maintained in perpetuity.
I was trained that way because my bank of the time went through some trying times.
Lessons from the oil patch
When I arrived in Midland, Texas, over 30 years ago as the oil boom was about to become superheated, the bank was ending an era when virtually all of its energy lending was conducted by a remarkably small cadre of professionals.
These lenders were well-experienced energy lenders supported by a staff of petroleum engineers. The engineers understood the geological characteristics of the Permian Basin and were skilled at understanding and interpreting the geological risks of oil and gas drilling and the potential oil and gas that could be extracted.
Midland then was a smallish, somewhat geographically isolated city with an enormous concentration in energy—oil and gas drilling and production—within its business base. The population had been relatively stable and the bank's staff as well as the staffs of our competitors had been stable with little turnover.
What each of us knew—in our heads—about our customers and their businesses was virtually all acquired first hand. After all, we were neighbors, went to church and Sunday school together, our spouses were each other's friends, and we all sat together at Friday night high school football games.
The business community was small and compact enough that we knew just about everything about everybody.
It was a comfortable environment and one built over years based on personal relationships and trust.
But you had to look past the comfort.
When the "institutional memory" leaves…
My own bank was aware of the growing risks of a less-experienced staff but was also working very hard to protect market share. Large banks headquartered in Dallas, Houston, and other money centers such as New York and Chicago were calling on our customers and were beginning to make significant business inroads.
Internally, the bank recruited lenders and support staff to handle the expanding volume of business. During this same time, several experienced lenders reached retirement age.
As a result, while the numbers of lenders had grown, their collective experience had shrunk. The older hands were willing to help. However, they were stretched pretty thin by the demands of the marketplace and their customers. The lending desks were now largely populated with lenders lacking a practical knowledge of true risks of oil and gas lending.
More to the point, the "newbies" didn't have the decades-long experience with many of their customers that the now-retired people had enjoyed.
From this perspective, one could argue that the credit file would not necessarily have to be the repository of all credit information. But of what immediate use are institutional memories belonging to people who were by now retired?
Indeed, it turned out that often basic information was not abundantly or consistently available in the file.
Of perhaps even greater importance for the overall credit portfolio quality was the reality that the growth of the marketplace produced a wave of new borrowing prospects.
These new companies themselves were not as experienced as the older, traditional customer base.
Building files to replace gray cells
Our examiners quickly enough understood what was happening, and took steps. Pretty soon they adopted the view that what wasn't documented in the credit file simply didn't exist.
What this meant in examinations was that a lender's assurances or representations of the capacity of a borrower was essentially suspect, absent confirmation of current and credible credit information.
What followed was an enormous scramble to document our credit processes that stretched over the remainder of the current business cycle before we finally got our arms around the process in a credible way. This wasn't a phenomenon limited to Midland at the time, but we probably faced the problem in a more urgent and exaggerated way than many other oil-field-related lenders of that day and time.
The continued and seemingly relentless increases in the commodity prices of oil and gas masked the risks, particularly concentration risk, but that didn't continue quite long enough. Students of banking history know of the pain that came due.
Many years later, the question of how we should appropriately document the underwriting of credit seems so much clearer. As an entire industry, we have come a long way in measuring the degree of credit risk. Fortunately, the tools such as loan review, stress testing of large credits, concentration measurement, documentation management, and quality control are well known and widely in place. They all play urgent and prominent roles. Many of our tools came of age from our experiences of those days and the ensuing so-called S&L crisis that followed.
Don't get impressed by your own footwork
I used to think simplistically that a strong credit policy was the ultimate line of defense in maintaining credit quality. To be sure, it's important. But the discipline of maintaining credible information on each borrower is probably a very close second.
And finally, there's the realization on the part of many managements and directorates in recent years that without the will to enforce the credit standards of the bank, the credit standards themselves have little meaning.
As credit people, we talk incessantly at conventions and meetings about our loan policies and the "terrific" job our loan review does in maintaining credit quality, blah, blah, blah. But then we let things "slip between the slats" in our relationship record keeping. I'm not talking here about documentation matters for it's long been my view that every dollar lost on sloppy documentation represents a completely self-inflicted consequence.
As business continues to improve, we need to build solid defenses against the effects of the next downturn that is sure to come.
What's on "paper" and what's in your head?
Maybe it's time to take a good look at our credit files and the ways we maintain and document the credit integrity of our customers.
Do we have a strong sense of what belongs in the file and what doesn't?
If you or I were laid low by illness could the next in line step in and administer the credit with a sure sense of how we viewed the strengths and weakness of each deal?
Do we gain credibility with examiners for the completeness and appearance of our files or do we lose their respect with our sloppy ways and sloppy housekeeping?
"What if I got hit by a bus?" has become a proverbial question. But then again, consider the wisdom of most proverbs.
Reputation, built one day at a time
We are in the public eye with our customers and banking public. We are also in the eye of our examiners and both our internal and external auditors. Are we keeping up "appearances" like we need to? Are internal appearances even important?
If we do a task right, we only need do it once. It's a classic example of working smarter than harder. One day, each of us will hand over our customers, one by one or as a portfolio, to our successors. Are we doing right by our owners, our customers, and our successors in the simple matter of credit file construction and maintenance?
When the next downturn hits, it will be too late to do anything about such problems.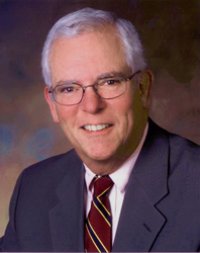 Latest from Ed O'Leary
back to top