Watching customers' vital signs
Preventing "CADS" hinges on a key skill
This is the fourth and final installment in a series about a persistent ailment affecting many banks, especially smaller to midsized community banks—Customer Attention Deficit Syndrome (CADS). You'll find links to the first three parts at the end of this blog under "Latest from Ed O'Leary."
Customer Attention Deficit Syndrome is a condition affecting many banks and bankers in circumstances where the most deserving customers receive too little attention or are simply ignored. The causes are varied. But generally they sift down to an under-appreciation of the value of a concerted calling effort on customers and the lack of availability (or effective utilization) of an up-to-date customer account and household profitability system.
First challenge: Get the data right
Many managements today consider such systems essential, while others feel that their banks can't afford such "bells and whistles" and that their staffs are capable of individually judging the "worth" of customers to a high degree. Personally, I think that's wrong-headed.
I feel strongly about this subject to the point that I believe that managements who fail to take seriously the strategic importance of these tools are jeopardizing the long-term viability of their institutions.
A good software system, though, is not enough to ensure a good and lasting result. It must be both managed and properly used.
When I arrived as the new CEO of the bank in Albuquerque, we had a chief operations officer of uncommon skill and vision. One of his mandates to the operations staff was an accurate Central Information File. He insisted on a standard of data entry and quality control that assured an error rate of not more than one half of one percent.
The practical consequence of that was a high standard of accuracy in associating accounts into households, thereby contributing to a higher information value of the output of the system.
I have two examples illustrating the value of an accurate CIF.
The first was not one I experienced directly but learned from a loan officer friend of a competitor. In that experience, the bank had not "connected" the ownership of a large long-term maturity CD co-owned by a borrowing customer with the loan account. In time, the loan went sour and the bank took a significant loss to principal. Had the CD been properly related, the loss would not have occurred. The bank could have simply offset the balance of the CD against the loan.
The second example came much closer to home.
It was very uncomfortable for me being in the middle of it because it related to the extensive business relationships involving my bank's ownership. They were a merchant family. Under the guidance of the patriarch, who had died a few years before I arrived, the family holdings had grown into a substantial business presence in New Mexico. They had a very large number of accounts involving many related and unrelated businesses.
After our bank was acquired by a larger interstate bank holding company and account conversions had occurred, there came the first material change to the account agreements. So a blanket notification of the customer base became necessary.
The former owners of my bank, a smart group of business people who were outspoken about many things, received something like 80 different packages of notifications concerning account changes. Due to their bulk, the cost to mail each of these packages was about a dollar apiece, and this is a few years back. Can you imagine their fury at the waste and apparent incompetence that such redundant notifications revealed? (And worse, they expected me to be able to fix it quickly.)
Our new owner had been through a period of rapid growth of its own branch and wholesale commercial business lines and had not paid the same attention to the quality of the CIF information as had we historically.
That holding company ultimately gained control over the process. But it was not until we were well along in the preparation and curative work leading up to Y2K before it was fully accomplished. What we squandered through excess postage and incomplete information in our householding system I can only wonder.
Not to mention the perception among our commercial clientele that we lacked a certain organizational crispness.
The big lesson to me is that quality control over the account and house holding profitability system has to be systemic. Otherwise, it's just plain old fashioned "GIGO."
Companies have multiple "vital points"
Another interesting "lesson" on the diverse impacts of "CADS" also came in my early days in Albuquerque.
The bank had a customer relationship officer with a senior title reflecting a sort of "pre-private banking era" manner of handling very large and important customer relationships. I recall going on an introductory call to a customer who was a regional retailer of consumable goods. The business was owned by the founder and his family. The founder's elder son, then in his mid-30s, was taking an increasingly active roll in management.
During our call, I was introduced to the two generations of owner-management. I was also introduced to the office manager, a formidable presence with a desk positioned between incoming visitors and her two bosses.
This was a very important piece of business to the bank. Our relationship manager was certainly attentive to the owners, and called on and appreciated them regularly.
Then one day we suddenly and unceremoniously lost the business to our biggest competitor.
Why?
The answer was as simple as it was embarrassing.
Our man was paying attention to the owners. However, he was either unaware or had ignored some account administration issues that were of considerable importance to the office manager. These were the more or less early days of cash management systems. While we were as good as any of our competitors at that time, some "noise" in its effective operation was probably inevitable.
I'll never know how clearly the signals to us were sent and so I can't really make any judgments on where the ultimate fault lay. But the message was clear in hindsight. We had blown the relationship with the office manager.
Constantly reexamine your approach
The lesson: There are lots of people who have to be pleased, placated, and served in any complex banking and lending relationship. We missed a big piece of that picture in this case and it could easily happen to any of us again today for the same reasons. It's almost that we have to have a "connective intelligence" to be able to steer around and through these obstacles.
There are infrastructure issues at our places of business and at our customers' places of business. We need to study these carefully and understand them and be sure we are strong at their vulnerable connection points.
It's not particularly hard. But we must work at it, to remain aware of a broad range of issues.
And often that demands more listening, and less talking.
Fortunately, all institutions can recover from CADS. They have to diagnose it first.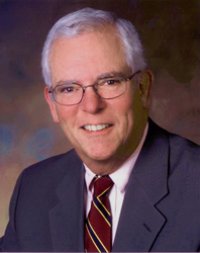 Latest from Ed O'Leary
back to top