Fines and penalties shouldn't be a cost of doing business
Community bankers can help move banks past a troublesome period
The press has been full of stories the last few months relating to fees and penalties assessed against the very large banking companies, including the recent news about Bank of America. The infractions being sanctioned date largely from the issues stemming from the banking crisis beginning in 2008. They are considered by most everyone to be the tangible consequences of Reputation Risk.
Reputation risk, the industry's wallet, and the future
Indeed, these stories represent a huge hit to banking's collective reputation. More recently they have become to many companies something more than just a cost of doing business. In fact, a recent Wall Street Journal article noted that fines and penalties to date have aggregated $60 billion dollars among just three top US banks.
Earlier this week, JP Morgan disclosed that additional charges to earnings this year for litigation expense will approximately $4.6 billion dollars.
How long do you suppose it will be before some investigative journalist tallies up these costs for the industry?
I can assure you that neither we nor our shareholders will like the numbers.
Then there are the fines and penalties levied against BNP Paribus, RBS, and other offshore financial giants operating in the USA. Their legal costs are in addition to fines and penalties too.
What's not clear in my mind or in the minds of many I know who are life-long bankers is what to make of the trend.
Is this deliberate misbehavior? Does it represent incompetence? Or is this the result of the allocation of insufficient resources toward solving significant problems?
There's been an enormous amount of suffering by consumers of banking services, and I'd like to know.
Coming back from black eyes
But there's more here. Today the bigger question in my mind is whether our industry deserves the growing unfavorable reputation that is becoming a palpable consequence of the last few years. A parallel question is whether we ourselves are victims of a relatively few rogue bankers who have besmirched the centuries-old reputation of bankers as people of probity, good judgment, and trustworthiness.
One reliable and direct way to get useful insights into this question of "blame" is to understand the values of our respective companies. As individual enterprises, we often enumerate them in employee manuals, posters in our break rooms, or on our bank websites.
Here's the bottom line: Do our stated values—what we say—match our day-to-day behaviors—what we do?
Can we reinforce better workplace behaviors and standards?
Can we reward what we value and apply sanctions to what we don't?
Do we walk the talk?
It's that simple.
"Old Testament Types" and the future
The principal negative drag on our reputations has been the blanket sorts of categorizations of our motives and attitudes. We are not necessarily scoundrels, though each of us has met a few of them along the journey. We are not all motivated by avarice—though clearly some compensation programs were poorly designed. They rewarded harmful outcomes both to the banks themselves and to their customers.
But what of the relatively few bankers who were guilty of very poor personal behavior? Many politicians clearly feel that too many "crooks" are getting off scot-free. That's not the entire answer. But clearly, more punishment and prosecutions rather then fewer would address those sentiments.
Those of you who have read Secretary Geithner's Stress Test will recognize his characterization of those who think punishment is an effective long-term deterrent as his "Old Testament types." (I reviewed Stress Test: Reflections on Financial Crises recently.)
Let's ditch the "victim" role
One final thought has been a persistent one of mine for a while now. Are we prisoners of a "victimhood" mindset?
I think I see some evidence of that in how we are collectively reacting to the impacts of Dodd-Frank and all other laws and reforms that we believe just add administrative overhead but bring no true reform or solutions. If it's the Congress' fault for Dodd-Frank's consequences, then it can hardly be our fault. And if it's not our fault, then we have no responsibly for fixing any of the problem.
We are becoming an industry of "kvetchers."
This is wrongheaded and actually prolongs our period of pain. Let's remember some of our heritage.
We lived through bursts of compliance "enthusiasm" in the 1970s. Remember Regulation Q, Regulation B, Community Reinvestment, HMDA, and other "the sky is falling Chicken Little" sorts of afflictions?
We met all of those challenges and ultimately prospered.
We overcame the negativity of that time and ultimately enjoyed a generation of the greatest prosperity our industry has ever experienced.
Maybe we can rise to that challenge again. I suspect that today the stakes are higher, that more people are watching, and that they are pretty angry collectively. But how do you fault them for such conclusions based on what's on the public record?
We have overcome before, as I said.
It's time for the heart and soul of our industry, the community banks, to respond constructively and get back to business.
This current environment won't ever look or feel or be any better until we accept what responsibility for this is our own and go on about with what we must do for our communities, our shareholders, and our customers.
The big banks didn't produce the current environment by themselves. Nor is it fair to blame all bankers for the lapses of some. But we were all caught up in the excesses and follies of the times. It's time to get over being victims and show our customers that we do in fact know right from wrong and that our stated values and our operating values are in synch.
Time for some shareholder democracy
And what of the tens of billons of dollars of fines and related costs that have been visited on the major banks?
Let their shareholders figure out what the appropriate remedies should be.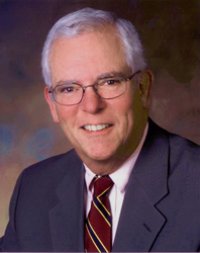 Latest from Ed O'Leary
back to top