An oil lender's take on the price drop
Part 2: Midland, Texas' Ken Burgess talks to Ed O'Leary
Starting in June of this year, oil prices began a downward slide that continues unabated to this day. Markets have reacted in largely positive ways, considering the pervasive presence of oil in commercial and manufacturing activity, ranging from transportation to feedstocks of many manufacturing end uses such as plastics and chemicals.
Many commentators have taken to calling this price drop as "like a tax break" for American consumers.
But there have been pockets of concern. And, judging by some media reports, there's deepening worry about the future impacts of prices on many large oil-related projects. These activities are as diverse as oil and gas exploration, alternative energy development, and merger financing for several planned combinations of large oil and gas companies.
More recently this concern has spread. Now the jitters include those state budgets historically dependent on oil and gas severance tax revenues. And they include worries over banks located in parts of the country where oil and gas drilling and extraction are major economic drivers.
Is this the 1980s again? Or something else?
I lived through the very sharp and prolonged oil and gas industry contraction in West Texas in the 1980s. That contraction was severe and lingered for nearly a decade.
There were lots of losers then. My bank was one of them, closed in 1983 by FDIC, ultimately yielding to the weight of too many soured oil deals. This has made me sensitive to news of periodic ebbs and flows of oil prices ever since.
I've blogged recently about the oil issue, in "Lubricating impact of falling oil prices."
But now I wanted to get beyond mere headlines to something closer to the ground.
So, I called my friend and former colleague, Ken Burgess of Midland, Texas. Ken is CEO of First Capital Bank, a nearly $1 billion-asset bank with a book of loan business reflective of its community and its broader trade area. I wanted to hear from someone "on the scene" what was going on and how it was impacting business and, in particular, the banking business.
Understanding current trends—and a surprise—in Midland
When I met Ken, we were working at the First National Bank of Midland, the largest independent bank in Texas at that time. I arrived there in the summer of 1980 when oil prices were $29 a barrel. They peaked at about $41 a barrel the following summer. The low point of that long slide in prices was about $7 in 1987.
At the head of my long list of questions for Ken was this:
How have the banks in West Texas positioned for a prolonged price trough?
Ken responded with a startling idea.
He said that this seemed like a story largely of the media's making.
Price drop isn't first, isn't worst
Yes, oil prices have fallen dramatically, Ken continued. But on a percentage basis, the slide is less pronounced than one that lasted through the second half of 2008.
During the current cycle, oil prices peaked this past June at $107.52 a barrel and by Dec. 15 had hit $55.96, a drop of 48%. Yet in July of 2008 oil peaked at $145.31 a barrel and bottomed the following December at $30.28, a drop of 79%.
"Where were the media then?" Ken mused.
Ken pointed out that there had been other significant price fluctuations over the last 15 years, though no one beyond the "oil patch" seemed to notice them. During the last few months the news media have paid much attention to oil's price for reasons that the people in Midland don't fully understand.
Is the sort of price drop of recent months really that newsworthy?
Classic case of concentration risk
As our conversation continued, Ken's comments provided a textbook case of what a bank in a geographically isolated environment must do to protect itself.
All credit-trained people understand that the oil field companies and related businesses are classic examples of a variety of concentrations of credit. These concentrations arise from large deal size due to the capital-intensive nature of the industry; a common type of collateral; similarity of loan purpose; and a relatively insular geography.
Community banks everywhere share geography as a common element of concentration— although the oil field is particularly so and can considerably exacerbate this vulnerability.
In Midland, the banks are largely managed by bankers who are veterans of the 1980s. They have seen all of this before. They understand from firsthand experience the pain that lack of close management focus and attention to a multitude of interrelated details can produce.
Ken explained that first and foremost, his bank has a very granular credit concentration checklist that is strictly enforced and monitored. The bank very carefully rations the amount of its equity capital that can be deployed in the various components of what is broadly characterized as the "oil business."
Second, the bank's customers are largely well-established companies with low leverage.
Third, there is little debt on its books from drillers and well-servicing operators who perform maintenance on producing oil wells. Such companies are characteristic of the most cyclical aspects of the business.
So in the sense of underwriting credit, my call to Ken produced no startling news of impending collapse, nor a reprise of the issues and problems I so clearly remember from 30 years ago.
The short memories of commercial lenders often surprise me. They tend to have amnesia, particularly on the bad news, and especially if their involvement in that news was parenthetical. Sometimes you don't absorb the lessons that others learn, no matter how much you think you observe and get by osmosis.
But when one has suffered enough personally and professionally, one rarely forgets the lesson.
But that's only a part of the oil field story.
Understanding the underlying oil boom
Ken related a fascinating behind-the-scenes view of the oil boom that has been unleashed by the technology and innovation associated with horizontal drilling and fracturing, or "fracking," techniques. These are also common to the several large oil shale plays nationally. The significance of some of these situations is not anything I'd likely pick up from a story in the newspaper or a "60 Minutes" television essay.
The local Midland area economy is very "tight." That's in the sense that houses for sale represent a 30-day supply at current levels of activity; some oil field truck drivers routinely earn a six figure annual income; hotel rooms have been scarce for years; and drilling rig activity (numbers of rigs drilling) has shown an increase for the current year.
Many of Ken's customers and business acquaintances do expect a business slowdown as a direct consequence of depressed oil prices. And they expect that to continue for much of the next calendar year.
But a slowdown is not a collapse—and the level of activity will be determined in the long run by factors of supply and demand. An imbalance remains between the two in world markets that will favor the producers for the indefinite future.
Looking ahead to a promising future
Midland sits in the middle of the Permian Basin, the most prolific oil region in the history of the continental United States to date. Ten years ago, geologists considered the existing oil production to be in a permanent decline. Today, as a result of horizontal drilling and fracking, some of these same engineers feel that in the last three years, Midland has discovered more oil than it produced since the first well began pumping in the late 1920s.
There's a great story here to be absorbed by all of us. It's one of technological innovation and an entrepreneurial outlook that has been abundant in West Texas since its pioneer days.
But West Texas and Midland hardly have a monopoly on such things. And that's one of the real stories today.
We'll talk about that next week and about the broader implications of lower oil prices for a national economy that is enjoying significant relief from an important component of cost. There are also implications for America's achieving an increasing degree of energy independence as well as balance of payments relief from increasing domestic supplies.
Considering our history of the last 75 years, these implications, rather than the price drop by itself, may be the biggest story of all. Where are the media?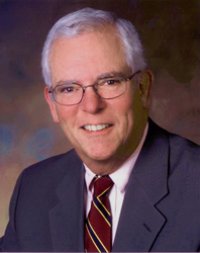 Latest from Ed O'Leary
back to top