Getting to the top
Having what it takes can be a matter of effort
Lender: Do you have what it takes to be a bank CEO? Traditionally, the business credit side was—and remains—a key path to the top.
The appointment of Google's new CFO this week caught my attention. I read it in part because I felt I have an incomplete understanding of what a CFO's job description at a major company includes.
In the course of reading the article on Ruth Porat's appointment to her new duties at Google—and the eye-popping 2014 income of $10.4 million at her CFO job at Morgan Stanley that she is leaving—it made me think about the skill components of a community bank CEO's job.
Why does this seem such a pressing question?
It's the depressing articles I have been reading about the diminishing future of community banking. To the extent that these stories have some validity, then preparing and identifying tomorrow's leaders for this portion of our industry has never been more important.
• What does it take to get there?
• And what does it take to remain there?
Lending route to the corner office
So if you're a 30-something lender and aspire to the top, what do you need to be working on?
First on my list is a deep knowledge of the skill sets peculiar to a lending job—or perhaps I should say to a progression of lending jobs of increasing responsibilities.
When I was recruited for the top job in my bank, my product specific knowledge didn't land the job—but it put me into the selection pool. So, a sound lending record with a good-sized bank, normally a good indication of skill mastery, is a given.
It's not just about credit
I've said many times that curiosity is a necessary trait for a lender. But it's useful for any ambitious person, too.
How do things work?
What are the criteria for success, job by job?
What are the characteristics that you've observed in incumbents in jobs above you in the pecking order—or, for that matter, anywhere in the hierarchy of the institution?
Ultimately it all boils down to how things work both in the vertical sense (job specific) and in the horizontal sense. It's knowing how to do your primary job well, but also having a developed appreciation of the workings and importance of other functions throughout the institution.
You don't study that in a book.
You observe it day to day and apply that knowledge to improve your performance through cooperation with others. It also helps you to become the "go to" guy that I described a few weeks ago.
You can't be an island
Many lenders know their jobs inside and out, but they have never bothered to develop any real interest in how bank operations work.
I was one of those people, early on.
Operations looked dull as hell and just plain boring.
I was certain that dining at the country club with a customer is more fun than lunching in the company cafeteria with the folks from Operations.
The truth of the matter is that you have to do both, if you want to grow.
Good lenders schmooze the customers. But they also learn how to problem solve internally. They develop relationships so they can call on others in the bank to solve problems and get things done.
A bank is like most any business. It has workflows and processes employed to accomplish tasks and most of them are interrelated, if not interconnected. Said another way, you should develop and refine a curiosity running along the horizontal axis of the company's functions. You'll find it invaluable.
Look beyond the bank's own walls
Another component in the building blocks of success lies in an understanding of how your local community works.
What are the economic drivers? Who are the key business leaders and how and why are they effective?
The best way to learn the landscape is to be involved in the community.
Volunteer jobs on committees of the Chamber and non-profit boards are great vantage points for observing and learning. They showcase your talents, as well. Becoming known by community leadership can be very helpful in boosting a banking career.
Fundamentals remain important
There are many other components of personal success like hard work, personal integrity, and liking people.
If you don't like people or can't conduct a sustainable conversation with colleagues, customers, or prospects, then you're going to limit your career upside.
And remember that conversation has at least two parties and the other component of talking is listening. Perhaps you've heard the advice, "God gave you two ears and one mouth." Dale Carnegie's sage motto still applies.
There's also the matter of being in the right place at the right time. This doesn't refer to "luck," but something more. I once had sound career advice from an older colleague who found that his career had peaked a lot earlier than he anticipated.
"Be strong where the bank is strong," he advised.
To me, that meant that if a person serves as a personal trust officer at a large commercial bank known for banking publicly traded companies, then that person is not the likeliest candidate for the executive suite. So it's common sense to get yourself into the right sort of position to permit the other factors to work in a full and unfettered way.
Good skill sets; a healthy curiosity; a pleasant personality; the ability to show a genuine interest in people (that means co-workers as well as customers); and a willingness to do some occasional heavy lifting.
These are all the things that will position you well for career progression.
I asked a banker-turned-consultant recently what it takes to stay in the boss's chair. I'll report on what he said soon.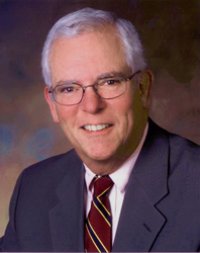 Latest from Ed O'Leary
back to top