Weighing worth of a banking career
Big bank, small bank, any bank—is it for you?
Maybe it's my gray hair. There's something that makes younger bankers want to ask me for career advice. I often respond that I've worked for seven different companies—so maybe I have trouble holding a job.
I enjoy being asked for the advice, as I'm not without my opinions, based on experience rooted in lending and then up through the organization in a variety of credit related jobs—analyst, new business lender, workout officer and manager, credit administrator, loan review officer, retail banking administrator, and president and CEO.
I've worked in big banks and small banks, had more than one serious career disappointment and crisis, and endured a couple of really awful bosses and environments along the way.
Yet I've also seen the best of human nature.
More than just numbers
I know what it feels like when teamwork brings shared results.
And, related to that, perhaps the best part of being a lender is the personal involvement with a customer's business and the business outcomes and results. Lenders come to know a great deal about their customers, and often share their highs and lows.
One time I called on one of my workout customers who had fought hard to save his business, and learned that he couldn't. I know what it's like to sit with a 39-year-old man who was convulsed with sobs and sense of personal failure. It was one of those moments when there was absolutely nothing to say or do, other than to be there.
I never thought I'd be rich, and in the conventional sense, I'm not. In fact I've always been "shy" to give my financial statement to anyone and have him or her learn that I've worked so long and have so little of financial substance to show for it.
But there's more to work than paycheck.
My first job was at The Bank of New York, a Wall Street bank, that was as classy a name located at as classy an address as any in the U.S. That was a lesson I learned that was enduring and important: Don't work for a second-class outfit. You don't have to.
The bank was the most prestigious employer I ever had and I never completely lost the sense of how important it is to work for such a company. It had an "aura" that I didn't fully appreciate at the time.
Younger people often ask me whether they should seek out a big bank or a smaller one. There's not a right answer to that but there are three facets of the question that you might keep in mind along the way if you're wondering about the same sort of question.
1. Considering the career in Financial terms
Banking is an occupation where skills are required and they must be absorbed, practiced, and mastered. That's done usually in a solid middle class sort of environment, so bankers can expect to be reasonably well paid.
Even small community banks have the ability to compensate their professional staffs in a competitive way. The very large banks compete for talent nationally so there are some very large payoffs for their top officers as measured in truly princely sums.
Pay to most bankers is seldom a career make or break issue. The important descriptor is "competitive."
If you are drawn to lending, be aware that credit skills are becoming an occasionally scarce commodity throughout the industry. Big banks have formal training programs but smaller banks are less likely to. So there's a growing shortage of formally trained lenders, though plenty of seat-of-the-pants lenders.
That's an opportunity too, as the less formally trained people are simply not serious competition for the upper echelon jobs.
2. Considering the career in terms of Involvement
Think of this at two levels.
First, there's the involvement you will have with your customers.
Community bankers will tend to work with a certain customer base for years and build almost family-like relationships with a variety of people. You'll help them grow, business-wise, but you'll also grow as a group of friends, colleagues, and neighbors. There's enormous career and personal satisfaction in all of that, I can assure you.
The second element is a level of involvement with the community at large. All businesses have roots. But a community banker sees a much larger slice of the whole picture than the big bank banker.
The "banking public" is a major constituent for all bankers. But for hometown lenders the community of customers and prospects is a much more significant component of the whole. A community banker operating in his hometown is a much more involved participant in both the social and the business fabric of his milieu.
There's great personal satisfaction in that too.
3. Considering the career in terms of Learning
What we learn in school is only a small fraction of the knowledge base we need to live fulfilling, successful lives as citizens and breadwinners.
I suppose that lenders at big banks acquire more formal skills as appropriate to the bank and the customer base. The educational needs and relative sophistication of the business issues and problems are certainly often quite different between the practitioners at institutions of disparate sizes.
Community lenders know and learn different things. They almost grow to be social scientists, as they examine their customers' motives and ways of acting. After all, community lenders are essentially relationship builders.
A relationship rooted in the full range of what "community" means to banks is a fascinating lifetime's work.
Summing it up: worth your life's work
I don't think one can be a loser with a serious choice of banking as one's career. Banking is fundamental to our economic system and way of life.
So while it may be changing in its form and applications, it's doing what it has always done in terms of ultimate functionality.
I've seen both sides of the fence in terms of big and small, and two very different business lines between wholesale lending and retail banking. I came to the retail side relatively recently in my working years. I was both surprised and delighted by how much I enjoyed it.
There's nothing else I can imagine having done over the last 45 or so working years than be a banker. I hope in time all of you can say that too.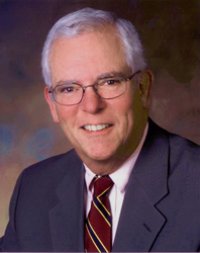 Latest from Ed O'Leary
back to top