Politics: Don't shrink back, but do think
Partisan politics, economic development, "writing the check," and your bank's place in its community
"There's really not much that indicates we've learned anything new over the last several cycles," says veteran lender and CEO Ed O'Leary. He aims to fix that.
Albuquerque lost Imogene Lindsay late last year to death at 95. She had been one of my directors at First National Bank in Albuquerque and of its parent company, First National Financial Corp. The political furor of the last several months of the presidential campaign and the first weeks of the new Trump Administration has reminded me of the sage advice and comments Imogene often shared with me.
"Right things" and "write the check"
Imogene was well into her 70s when we first met and had retired not too many years before as the first woman Secretary of the New Mexico Department of Labor.
She was a life-long Democrat and active in politics but also a very public-spirited person who cared about "right things." She was a firm and persistent advocate about national, state, and local issues that were of interest to her and to most everyone else living in Albuquerque.
Imogene learned early on that I am a registered member of the other party. But that was of no matter to her, so long as I was active and concerned about important issues. She was acutely aware of the important role of community banks as engines of economic development and the responsibilities shared among all the banks to be constructively involved for the benefit of our communities.
I assured Imogene during one of our early encounters that I intended to be active and involved in the community and very visible as head of the bank. I also volunteered that I consistently and faithfully executed my "civic duty" by voting in all elections, federal, state, and municipal.
At that otherwise simple statement she became very animated and said that she certainly was glad to hear that and then said, "That's not enough, Ed. You've got to financially support those for whom you vote. You've got to write the checks, too."
As I came to know her better, I understood that she was an advocate of citizen involvement in virtually all public matters. Nothing of a lasting and positive value was possible without an involved electorate, she believed. "You've got to write the checks."
This seemed like a simple exchange of views expressed by a woman many years my senior in age and experience—and from the perspective of time, since those early conversations, senior in wisdom and insight as well.
Politics and the banker's life
I marveled at Imogene's involvement in things of an economic development nature. Her friends included seemingly all the senior elected officials of the state and local government and her involvement had the earmarks of one determined to make her views known to our elected representatives.
Although Imogene was retired by the time we became friends, I frequently ran into people who associated her with the bank and with the things that were important to us as a large business in New Mexico. But I frankly never thought very deeply about that until just recently.
What has changed my perspective is the way that partisan politics seem to be a feature of much activity that was free of partisan labels in the past. It's not necessarily contentious but it certainly has the capacity over time to be very divisive.
Even a recent article in The Wall Street Journal mentioned the ascendance of partisanship at the local level as a phenomenon of our present time.
What are the implications of this trend, if that's indeed what it is?
Different views needn't cause enmity
Partisanship isn't necessarily a helpful or even healthy component in the mix of advancing an agenda of economic development. And people today increasingly tend to display their politics (and their views) in plain view and are not shy about sharing them—forcefully at times, I might add.
I think this has significant implications for the future in terms of community banks and their influence on their communities.
Our externally focused activities need to be lubricants for the public good, and not sand in the gears. Yet partisanship can be quite accidentally and unwittingly sand in the gears at times.
We must tread carefully. I have no charts for successfully navigating these occasionally tricky waters. It's not a matter of our fielding staffers of known political affiliations to serve on boards and commissions. But it's not a time to shirk public service by our directors, officers, and staff either. We should be seen as involved and interested in matters of common community concern.
The fear of controversy and conflict can result in a withdrawal from active participation in matters of fundamental importance to the community. Don't let that happen.
And remember that it's not a matter of the size of any bank's contribution budget in support of specific activities. Rather it's the degree of personal involvement that each of us should have in matters of common concern.
Voting is just the beginning
This gets back to Imogene's point on involvement. Effective community engagement means personal involvement and that's analogous to "writing the check." It's way more than simply showing up at the local precinct to vote.
Our challenge will be to act in ways demonstrating our commitment and our engagement while avoiding the rancor that seems likely in the years to come.
We can do this best by affording our people the opportunities to be involved in community activities and supporting them with time away from work where necessary. We need to give these volunteers and their activities a certain priority in how we allocate our contributions budgets.
This is not the time to retreat. It's the time to engage. There are few community institutions better than the banks to lead the way.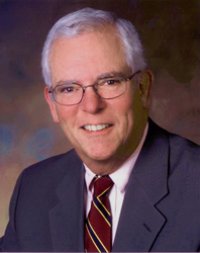 Latest from Ed O'Leary
back to top