When a lender is on the spot…
Wells' hearing is just the banker hot seat writ large
"There's really not much that indicates we've learned anything new over the last several cycles," says veteran lender and CEO Ed O'Leary. He aims to fix that.
The other day I found myself watching another Wells Fargo CEO in the hot seat and being grilled by what I consider a largely hostile and disrespectful group of senators. The political grandstanding and the feigned outrage was both irritating and entertaining.
It's been a year since John Stumpf, Wells Fargo's now retired CEO, was grilled by mostly the same hostile batch of inquisitors. Stumpf seemed, surprisingly, unprepared for his appearance before the Senate Banking Committee and later by its House of Representatives counterpart. His responses were clearly inadequate for the occasion—although I believe that he was largely blindsided by the reaction of his audience and his customers. He simply had badly misread the public reaction and fallout from the revelations.
This is in sharp contrast to the testimony the other day of Timothy Sloan, Wells Fargo's current CEO. It didn't make much difference to the tone and tenor of the questions or the hostile attitude of the questioners. Sloan was polished, as well as prepared. He fielded questions confidently and respectfully.
These events of the aftermath of corporate misconduct, and many other examples of lesser notoriety, are certainly among the worst nightmares of a CEO and a board of directors.
But I thought, as I watched the proceedings, of how often many of us as lenders and as members of management have been trapped in similar situations, though perhaps nothing quite as drastic as a Senate hearing. How does a lender cope under the bright lights of "interrogation"?
Under the loan committee hot lights
How many lenders have experienced aggressive or even hostile questioning in loan committee or in appearances before a board of directors or a board committee?
If a lender is unprepared in his presentation before his superiors and peers, then perhaps that's simply rough justice. But what do you do if, for whatever reason, good or ill, you find yourself being interrogated in a hostile or overtly critical way?
The prudent course of action is to say less, rather than more, and to be respectful, rather than respond in kind. Among the worst things any of us could do is to show anger or to become excessively apologetic.
I recall many years ago being in such a vise myself. Thanks to the sharp drop in oil prices in the mid-80s, my bank had become a problem institution.
Our once very profitable bank was spilling red ink, primarily due to credit losses and the need to continually recapitalize the loan loss reserve. Each managing officer was called before a committee of executive management and a handful of directors and expected to lay out a plan to reduce head count or otherwise shrink overhead on an urgent basis.
Cutbacks at lender's ground zero
In my own case as credit administrator of the bank, my department was one of the principal interfaces with the examiners. How could I be seriously expected to cut head count or reduce outside expert fees for appraisals and other services designed to defend carrying values of loans or provide resources for their ultimate collection?
The meeting went poorly.
I was not prepared for the negative environment. I felt that there had been a "pile on" in an otherwise impossible situation.
Fortunately, that was only the first round. I had another opportunity to present my case and circumstances a week or so later.
I prepared differently that time, emphasizing what we were doing under the prodding and the expectations of the examiners. My "defense" took the form of a low-keyed offense. I explained the work we were doing and why we needed the resources we had. I was prepared for the negative environment I confronted in the meeting.
Turnabout in another bank
When I arrived in Albuquerque as the new and outside hire as CEO, I found a largely demoralized group of lending officers and support staff. The examiners had been tough on my new colleagues. Our ownership, comprised largely of a single family, made furious with the loss of their dividend stream, had been as rough or rougher than the examiners.
In the staff's minds they had been demeaned and insulted by the constant pressures coming from seemingly all sides. While the small group of directors who hired me had charged me with the very specific responsibility of restoring the dividend—as if it were a matter of simply applying new vigor on the collection of problem loan assets—I saw other things that needed immediate attention.
The first issue—and by far the most critical to me—was an acknowledgment of the problem, in terms reflecting full cognizance of the time and effort it would take to accomplish these things. I needed to share that firmly and confidently with the staff.
Second priority was installing in each staff member a sense of accountability. We all generally knew who the credit culprits were among the lenders. I had to deal with this handful of personnel issues as CEO—and do so quickly. But I also had to create a sense of accountability prospectively and emphasizing successes to be obtained by concerted, individual effort.
How you behave at work
Each officer, as he or she goes about the daily responsibilities in any workplace environment, needs to assess the environment in realistic terms.
I think that was the big lapse at Wells. Management had too narrow a view of what constituted success in the retail bank. The directors had too narrow a view of the governance structure of a company that had more than doubled its size in a very few years through a combination of organic growth and acquisition.
And finally, there was probably an unhealthy dose of hubris along the way among some of the senior staff.
Everyone in positions of responsibility faces situations of confrontation and questioning. These can arise from within or without. A realistic assessment of our operating environment and a candid assessment of our own contributions to the success of the enterprise will minimize the personal exposure and the sometimes considerable discomfort that the workplace can present.
The Wells story is very likely unique only due to its scale, rather than circumstance. Human shortcomings are simply part of communal life. We would all do well by anticipating the right ways of accepting criticism or questioning—justified or not.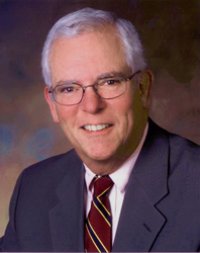 Latest from Ed O'Leary
back to top