Borrower: "Why fly commercial?"
Banks often finance corporate jets. What's the right answer?
"There's really not much that indicates we've learned anything new over the last several cycles," says veteran lender and CEO Ed O'Leary. He aims to fix that.
The recent article in The Wall Street Journal suggesting that companies might be a little short-sighted in selling their corporate aircraft caught my attention for several reasons.
First, I can recall many discussions over the years in credit committee about borrowers who utilize corporate aircraft. Usually the comments have been couched in terms of "corporate profligacy."
In other words, corporate aircraft were extravagant perqs—not indicative of conservative financial management. This is relevant to the extent that the bank was supporting the acquisition and use of such assets.
Private aircraft are enormously expensive when considered in the single dimension of cost. I generally identify with those who feel that they frequently are luxurious "toys" rather than necessary work accessories.
The head of the credit department several years ago recalled an analyst reviewing the financials of a privately owned borrower inquiring of the customer:
"What is transportation equipment, TE?"
"Oh, that's our airplane; it's a twin engine."
Note that the borrower was a local real estate developer whose work was largely within our own local metropolitan area.
Is the private plane always profligate?
The Journal story is timely because of the excess suggested by the recent disclosure of General Electric's customarily flying a second aircraft as back up simultaneously with the plane carrying the company's CEO. That seemed excessive, to be sure.
The article did note, however, that for the sheer scope and scale of General Electric's business, perhaps eliminating the corporate jet fleet was a move that risked going too far in terms of cost and convenience to the executives whose jobs require heavy travel.
But there was an interesting and important qualifier to the potential excesses implicit in this story. Sometimes discussions concern research and development matters where the subject matter is particularly complex. Such matters often involve complicated information sharing where face-to-face meetings are virtually necessary.
This was exactly the case for a company I worked for in a three-year hiatus out of the banking business early in my business career. The company was the general partner in a series of oil and gas drilling partnerships. A new area of geological exploration activity was in a city that was not easily reached from the company's headquarters. In fact, it was not possible to have same-day round trip travel by commercial airliner between the company's headquarters and its new branch location several hundred miles away.
The company acquired a jet and subsequently the headquarters executives were back and forth on a much more regular basis. Given the size of the corporate financial commitment to oil and gas exploration, the jet was a prudent rather than a wasteful expenditure. The exploratory successes in the years following the acquisition of the plane fully justified the cost.
This example includes both the complexity of evaluation scientific information of a geological nature and the difficulty of reaching certain destinations on a repetitive basis.
There is also the matter of security. Many corporate executives are potentially attractive targets of abduction. My bank several years ago was involved in the delivery of a large cash ransom paid by our customer to release its CEOs daughter from the custody of kidnappers. The story had a good outcome but it was also before the days where such risks were part of the physical security considerations of those who are attractive targets of physical harm.
Practicality versus bragging rights
The Journal article cited academic support for the efficiencies of corporate aircraft in the form of a recent study correlating the use of corporate aircraft by companies between corporate headquarters and several geographically remote locations. In a large number of cases there was a positive correlation between aircraft use and several common metrics of financial performance.
But let's face it. Many corporate aircraft are simply perqs for the senior people—bragging rights at the bar of the country club, so to speak. By some estimates, upwards of 10% of all flight destination points of corporate aircraft are to resort areas such as Palm Beach, Las Vegas, and Scottsdale.
So vigilance by stockholders is always appropriate. In my experience, very often the comments made in credit committee are as perceptive as any made by activist investors germane to cost containment and financial common sense.
Perhaps we should make take more cognizance of the possible value of our own such collective comments as we discuss credit in our committee meetings and find ways of sharing these as feedback to our customers.
That assumes of course that we won't miss the occasional ride on somebody's company plane.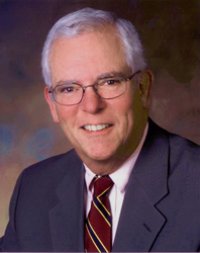 Latest from Ed O'Leary
back to top