Regaining time, the stuff of life
Book Review: One-hour read can save days
Time Management. By Brian Tracy. From the Brian Tracy Success Library, Amacom. 112 pages
Are you suffering from too much free time?
Do you get your to-do list checked off by 10 AM every day and then wonder, "Now what?"
If only that were the case!
Instead, bankers are far more likely to feel like there aren't enough hours in the day to get everything done.
But what if you could effectively gain two productive hours per work day? Or double your output?
Such is the promise of Time Management, a pocket-sized minibook of productivity advice gathered throughout motivational speaker Brian Tracy's decades-long career. Geared toward business executives and professionals, Time Management will help you understand how to ramp up your performance to be more effective, efficient, and meaningful.
Are you prioritizing well?
Tracy has studied time management for more than 30 years and has read hundreds of books and articles on the subject. He has worked with thousands of business executives and written several bestselling books.
The good news, he tells us, is that time management is a business skill, and as such, it can be learned.
To teach the skills, Tracy provides many specific instructions with concrete examples to help the reader learn to manage time more effectively. The strategies presented direct readers to write down their plans and goals, chart their projects, and create a to-do list for the next day every night before bed.
Want more banking news and analysis?
Get banking news, insights and solutions delivered to your inbox each week.
We should also prioritize our activities according to the "ABCDE method":
• A–Must do the activity today.
• B–Should do the activity today.
• C–It would be nice to do the activity today.
• D–Delegate the activity.
• E–Eliminate the activity.
Tracy tells us that "A" activities largely determine the course of your career.
Yet many professionals spend the majority of their workdays on "C" activities that really don't bring any value to the company.
He also says that if someone else can do an activity at least 70% as well as you can do it yourself, you should delegate the task to free up more of your own time.
You should also eliminate as many tasks as possible, particularly pointless meetings. Tracy urges the reader to consider the cost of meetings in terms of the hourly pay rate of each employee in attendance and to reconsider whether it is worth that cost.
Meetings that must be held should be organized with a clear goal, well-directed, and brief.
Defining your purpose is as easy as 1-2-3
After working with thousands of business owners and executives, Tracy made an interesting observation:
No matter how many tasks you perform, 90% of the value of your contribution to the company can be defined by only three tasks.
Essentially, these three tasks are why you are on the payroll.
Once your realize this, it's clear that these tasks should be the ones your focus on every day, taking precedence over all others.
If you can't define your three on your own, he says, you can ask your boss. Knowing these three activities is essential to ensuring you are on the right track with all of the principles of effective time management.
Importance of avoiding interruptions
We need unbroken blocks of time for maximum productivity, according to Tracy. He advises us to set aside at least 60-90 minutes to work on a serious project at any given time.
During 90 minutes of uninterrupted work, Tracy explains, you will accomplish as much as the average person does in an office environment during three hours.
Some executives get up early and work for an hour and a half at home before coming into work.
Others place a Do Not Disturb sign on their office door for a couple of hour-long sessions during the day.
However you accomplish it, setting aside blocks of time is one of the most effective ways to increase productivity.
Even if you do try to set aside blocks of time, unexpected interruptions can occur. Tracy notes that other people are the largest drain on our productivity at work, and he provides plenty of tips for how to get out of potentially time-wasting situations that might arise. These range from pretending to be heading out of the office or having a fake appointment in five minutes to simply telling your coworker that you "have to get back to work now".
Don't forget to ask "why"
Tracy devotes several chapters to critical but often missed first steps to managing your time well. Beyond just time management, these sections deal with life management. The topics discussed include the philosophy behind being productive; the necessity of finding meaning in your life; and the importance of asking yourself why you should do the things that you think you need to do.
Tracy also advocates for living in harmony with your values and clearly defining your goals. He says you should think long-term, and make sure everything you're doing now is consistent with that plan. Think backwards from the end goal to ensure that your short-term plans will eventually get you to the destination you want.
I appreciated the amount of space that Tracy devoted to these issues, which was very significant in such a short book. So many of us might forget to ask "why" from time to time and remind ourselves what we are working towards and what we hope to achieve.
What use is it to increase productivity if you are just spinning your wheels and not really getting anywhere that you want to go?
In Tracy's words, "Once you are clear about your values, vision, and mission for your life and work, and you are clear about what it is you want to accomplish and the best way to achieve it, then, and only then, can you begin to apply some of the powerful time management techniques that are available to you."
Not a waste of time
Fittingly for its subject, Time Management is small in size and very short, and the hour or so it takes to read it will pay dividends as you apply the lessons learned. Tracy's concepts are neither too broad and overly-generalized nor are they too detailed and specific. The book is easy to use as a reference guide, having short sections with clear headings and an index organized by subject.
Tracy's balance of brief but complete explanations of the concepts and his perfectly-delineated scope within such a broad topic will be appreciated by far beyond his target audience of executives.
Since we're all short on hours in the day, we can certainly all use advice on how to get the most out of them.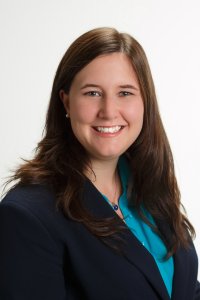 Latest from Mallory Barbee
back to top