Tech scrum in the C-suite
The CIO needs to engage with strategy, or risk getting pushed aside
As technology continues to transform business and banking operating models, everybody in the organization is getting into the act—the chief marketing officer, the chief finance officer, even the internal auditor. Increasingly, executives up and down the chain are recognizing the value added by such technologies as cloud, social media, and everything mobile.
So that leads to a question that's been asked a lot but rarely definitively answered: What about the chief information officer? How does he or she fit in with all this technological transformation?
In 2012, Ernst and Young addressed this in a white paper. In sum, it said: "For many years, CIOs have been talking about becoming a true partner to the business and the executive management team. But…relatively few have broken out of their comfort zones to actually become one."
And further: "Underlying technological shifts, such as the move to the cloud and the ongoing consumerization of IT, provide a compelling opportunity to reshape the image of IT—and the role of the CIO."
Here it is two years later and the same questions are being asked. One thing that's changed, however, is that the new tech trends are maturing fairly quickly, and others in the C-suites are eying them enviously. Here are just a few recent studies and observations:
• Accenture/Oracle—Nearly 68% of finance and business executives believe the CFO is a strong evangelist for the transformational potential of technology, according to their study. Three out of four of the finance executives they polled believe cloud, mobile technology, and social media will change how finance is structured and run.
• Protiviti—Internal auditors' priorities are to better navigate social media risks, leverage technology to improve the audit process, and collaborate more with business partners to address organizational risks, it says in a recent survey report. The top five areas they believe they need more technical knowledge about are: mobile applications, cybersecurity, social media, cloud computing, and data analysis.
• Forrester—"Marketing and technology have become so intertwined that technology should now be thought of as the foundation of marketing," says Sheryl Pattek, analyst, in a blog post. "Effective customer engagement across the ever-growing touch points of the digital age requires technology to support your marketing objectives." She goes on to describe how the CMO and the CIO can find ways to manage a resilient working relationship.
So what can today's CIOs make out of all of this? If they are smart—and they pretty much have to be to be a CIO at all—they should be encouraged.
To begin with, banks in general continue to invest heavily in new technology, and someone will have to be there to help make those decisions. Celent estimates spending on technology by North American banks will grow 4.5% this year to almost $60 billion, and increase next year by 4.6% to $62.2 billion. "Banks across the globe are devoting significant resources to technology," says Jacob Jegher, senior analysts. "They are emphasizing innovation and new technology investments."
At the same time, CIOs themselves recognize the need to transform their relationships with their organizations. A Gartner study concludes that 70% of CIOs will change their technology and sourcing relationships in the next two to three years.
"Digital business is an unstoppable and irresistible catalyst for change—change that will affect the fundamental foundations and baseline assumptions of every business," says Eric Rocco, managing vice president at Gartner. "The digital business revolution is underpinned and enabled by the macro technology forces of cloud, social media, analytics…and mobility."
And, indeed, there really is an ongoing trend of IT transformation today. A separate Protiviti study found that 63% of the 1,100 CIOs and IT professionals it polled say there is a major IT transformation underway in their organization. "More so than in prior years, IT departments are not only altering their structures, they are transforming their fundamental mission," says Kurt Underwood, managing director, Protiviti. "The IT function's objective is evolving from simply responding to last year's technology requests to helping shape aspects of business strategy through execution with an integrated approach to operations that adds value and protects the enterprise."
The top five major areas that present the most pressing challenges for IT professionals now, says Protiviti, are:
• Enhancing and protecting business value by aligning and integrating IT risk management and business continuity capabilities with broader, long-term business strategy.
• Cybersecurity, by managing and strengthening security and privacy for systems and data.
• Data classification, by effectively organizing, managing, and securing growing amounts of data.
• IT asset and data management, by improving data and information governance programs, driven by the growing use of mobile devices and applications.
• Mobile platforms and social media, by incorporating secure, integrated systems and addressing safeguards and strategy.
If a lot of this sounds familiar, good. Today's CIOs should welcome the interest in technology shown by others in their board rooms. Instead of being overly protective and apprehensive, they should, as Forrester's Pattek recommends, work to build constructive relationships with the CMOs, CFOs, and even the CEOs in their organizations. As the Ernst and Young report concluded a couple of years ago "Compared with many other C-suite roles, CIOs have wide-ranging opportunities to influence and effect change across the business."
Sources used for this report include:
IT Spending in Banking: A Global Perspective
CFOs Revealed as Technology Evangelists, Finds New Accenture and Oracle Study
The DNA of the CIO: Opening the door to the C-suite
Gartner Says 70 Percent of CIOs Will Change Their Technology and Sourcing Relationships in the Next Two to Three Years
Nearly Two in Three Companies Are Undergoing a Major IT Transformation, According to New Survey from Protiviti
Protiviti Survey Finds Internal Auditors More Focused on Managing and Leveraging Technology to Protect Companies Against Risks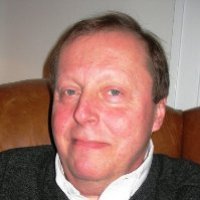 Latest from John Ginovsky
back to top