Beyond brand: CMOs step up
Armed with new tools, marketers make "customer obsession" a reality
It's been observed repeatedly recently that a bank's, or any business', marketing function increasingly is being relied upon not just to foster a brand, but to jumpstart the organization's profitability.
Here are a few of these observations noted just in the past couple of weeks:
Aite Group: "Faced with accelerating profitable growth and finding new revenue sources, financial institutions are looking to their marketing departments for solutions."
Forrester: "Chief marketing officers are stepping up their game in 2014 to prove their value as true business leaders."
Experian Marketing Services: "This is the year in which marketers move beyond being creative brand managers and invest in the technologies, the tools, and the people necessary to make real, cross-channel interactions happen."
IBM: "According to a new IBM study, high-performing CMOs are integrating internal and external data to garner deep insights that, in turn, provide them with a much deeper understanding of their customers."
Accenture: "How can the bank create attractive deals and improve customer engagement? Analytics and marketing capabilities linked with mobile services are required."
Looking further into these and other observations, a few common threads become apparent. Chief among these is the rise in importance of new technology, particularly analytics, cross-channel marketing, and social media. Also apparent is the need for the C-level executives to talk to each other, or at least open windows in their respective silos and acknowledge how each can help the other.
Overshadowing everything looms the customer as the all-important driving force. Indeed, the whole point now is to get to know as much about the potential customer as possible, sort out what particular customer data is most important, communicate that information around the organization, work as a team to approach the potential customer, pitch the right product or service to the potential customer, and ultimately change that potential customer into—a customer.
"In the age of the customer, newly empowered consumers are in the driver's seat. So, a customer obsession is the most important strategic imperative for the CMO," says Sheryl Pattek, Forrester vice president and principal analyst. "As a result, the key for marketers in 2014 will be ramping up effective technology across the marketing organization to create actionable data-driven insights. Those who don't lead this charge will risk getting left far behind."
So, a quick rundown of the aforementioned threads. First, technology:
"As customers expect retailers to provide consistent and contextual service across every channel and interaction, retailers need to adopt new technologies that enable this critical transformation to omnichannel customer engagement and service. This is going to be vital to meeting customers' expectations and, frankly, survival for retailers," says Brian Walker, chief strategy officer at hybris, a software development company, in research done in collaboration with Accenture.
Aite surveyed senior marketing executives at 233 U.S. financial institutions and asked them to rank how important various marketing channels will be in 2014. Leading the list of "more important" were: online advertising (78%); mobile advertising/marketing (71%); social media (64%); and email marketing (61%).
"To increase wallet share and deepen customer relationships, marketing departments must up the ante, doing more with less, improving demand conversion through digital channels, and measuring the impact of their investments," Aite says in its report.
Another Forrester survey finds both good and bad news for marketers this year. Its survey of business-to-business marketing executives indicates that on average, their budgets will increase about 6% this year. Almost two thirds expect the ratio of technology spend to marketing program spend to increase, particularly by beefing up investment on data analytics to drive deeper insight across the customer life cycle.
However, they've found little room for trying new things. Marketers will be able to dedicate only 3% of their overall budgets to experimentation or innovation, and one out of four surveyed say they haven't set any money aside at all for this purpose.
"Fifty-two percent of survey respondents said they feel challenged to connect marketing goals to business objectives in ways that defend budget requests, while 50% find it difficult to attribute marketing activity directly to revenue results as another means to justify budgets," says Laura Ramos, Forrester vice president and principal analyst.
A study by IBM that focused on chief information officers found that more than 80% of CIOs are shifting their focus to the front office where marketing, sales, and service managers work directly with customers. To do so, they are investing in new technologies to gain deeper insights into customer data.
Which leads to the other thread, that of the need for CMOs to sit at the table with all the other executives. Peter Korsten, global leader, IBM Institute for Business Value, says in this study that it "reveals the emerging reality that there is no longer any real distinction between the customer experience and contemporary business strategy. The quality and nature of the front-end experience has become the point of entry to the most valuable information any enterprise can possess—information about its customers, employees, or any other relevant constituent group."
Another IBM study—this one looking at chief marketing officers—measured the influence of CMOs within their organization. It found that 63% of CEOs involved the CMO in formulating the organization's overall business strategy, second only to the CFO (72%). It also found that when a CMO has a close working relationship with the CIO, the enterprise is more likely to perform better overall.
Todd Berkowitz, research director at Gartner, puts it in terms of the general need to market to existing customers. "When study after study shows that it's easier and cheaper to sell to existing customers than to try to acquire new ones, and loyal, happy customers are key to influencing prospects, provider marketers should be completely engaged in this effort," he says in a blog.
And Forrester—in yet another survey, this one done in collaboration with Heidrick and Struggles—found that more than half of the CMOs surveyed identify C-suite relationships as vital to success. To drive their status forward as a business leader, CMOs recognize the need for deeper data solutions and customer insights, particularly by partnering with CIOs to use the right tools.
All of which circles back to the overarching thread mentioned in the beginning: the customer. As hybris' Walker says, "The research indicates that many retailers are operating with a false state of omnichannel comfort. The reality is that the customer is way ahead of many retailers in defining what competitive shopping patterns are, not only across channels, but within each channel. If retailers are unaware of, or unwilling to acknowledge, these competitive threats then their business will go to other retailers agile enough to plug these gaps, and so provide the omnichannel sales experience customers are demanding."
Just substitute the word "bank" for the word "retailer" in the above paragraph.
Sources used for this article include:
Banking 2016: Accelerating Growth and Optimizing Costs in Distribution and Marketing -- Full Text
Retailers Face Big Hurdles in Bridging the "Omni-Channel Commerce Gap," According to New Research from Accenture and hybris
Bank and credit union marketing trends 2014
Experian Marketing Services releases sixth annual Digital Marketer report with results of new global cross-channel marketing survey
B2B Marketing budgets to increase by 6% in 2014
CMOs ramp up business and technology acumen in 2014
Why Companies Need to Market - and Not Just Sell - to Existing Customers
IBM Study: CMOs Fusing Internal and External Data to Drive Financial Success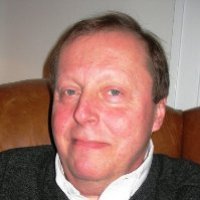 Latest from John Ginovsky
back to top