Better serving beleaguered consumers
OCC forum session explores helping consumers via fintech
OCC's recent responsible innovation forum explored how fintech and other new ideas could better serve American consumers.
There are 68 million unbanked and underbanked households in the U.S.; 108 million individuals here lack a traditional credit score; 47% of all households could not cover a $400 financial emergency.
"These are serious challenges related to financial access and consumer financial health," said Grovetta Gardineer, Senior Deputy Comptroller for Compliance and Community Affairs.
With these disturbing number she opened a session at the OCC's Forum on Supporting Responsible Innovation in the Federal Banking System. The session focused on innovation and the consumer—specifically, solutions that broaden fair access to financial services and products
Can fintech improve picture quality?
Jennifer Tescher, president and CEO of the Center for Financial Services Innovation (CSFI), said her organization conducts extensive research focused on improving financial health. It recently spent a year following 200 families living in four communities around the country.
"Every couple of weeks, we sent a field worker in to document every dime that moved in and out of that household," Tescher said.
Comparing CSFI's findings to other agencies, she said research paints the same picture: Americans are financially fragile. Forty-three percent struggle with bill payments; 57% are economically unstable.
Lauren Saunders, associate director of the National Consumer Law Center, said more access to credit is needed to help smooth income-and-expenses bumps, but the credit must be high quality—not payday loans nor credit cards. Saunders said she is particularly excited about financial innovations "that could do things automatically."
One example is real-time data to help consumers make smarter decisions.
"Five years ago, when I would speak at events like this," said Tescher, "I would put up a slide with a guy standing at a checkout counter with his credit card on the counter; and there was a conversation bubble from the credit card that said, 'You can't afford that; put me away.' Five years ago that got laughs—but today the technology exists to do this."
Who will do the fixing?
Gardineer asked the panelists if financial technology has advanced to a point where consumers no longer need banks. Conor French, general counsel of Funding Circle, which has lent about $2.5 billion to small businesses in five countries around the world, said fintech firms alone cannot provide everything, in part because banks retain privileged access to certain information.
However, fintech can reach and serve some consumers banks cannot, according to David Reiling, chairman and CEO of Minneapolis-based Sunrise Banks.
"We have come to the realization that the bank is sometimes the last place someone will go to get financial services and advice," Reiling said.
Sunrise, which has assets of almost $1 billion, tries to remedy that by distributing products through providers such as social service agencies, where an individual can get not only a checking account but financial education and counseling.
"It doesn't always have to be the bank at the forefront of the consumer," Reiling said.
Can alternative credit techniques help?
Another means of expanding access is Funding Circle's innovation of nontraditional underwriting.
"We are trying to bring small businesses along to have a different, scorable credit," French explained. "By manner of that, they can enter the financial mainstream as opposed to having the only options being merchant cash advances or high interest rate loans."
While Saunders agreed that underwriting needs to accommodate more variables, she raised concerns about consumer protection.
"Certainly better, more accurate underwriting, and ability to pay, and true affordability would be a good thing," Saunders said. "But there are risks that concern me when we start talking about alternative data sources because [those] don't necessarily have the same protections as when the credit report is being used."
An individual has a right to know if they have been turned down for a loan or been given a higher price because of their credit score. They have a right to dispute problems on their record and to correct errors. Does nontraditional underwriting always fall under those protections, Saunders wondered, and if another algorithm is being used, how does a consumer know that information is correct?
French said he shared those concerns and was not referring to data a customer would not want to provide.
"It is about how you use the data," he explained. "The federal government could release small business tax returns through an API [application program interface]. There are ways banks can confirm information. Those are ways for the customer to allow their own data to be passed along, and that data is verifiable in the same way as credit bureau data and bank statements."
Gardineer asked Reiling how traditional community banks view such nontraditional innovation.
"A community bank, on its fundamental premise, uses more data than a credit bureau and income statement and so forth," the banker said. For example, someone who has had a 30-year relationship with the bank may not have a perfect credit score, yet the banker knows the customer is a good risk.
What can the smartphone do?
Shifting gears, Gardineer asked the panelists about innovations brought about by mobile phones. French said Funding Circle did work in sub-Saharan Africa where the leap to mobile phones created a "wildly successful" payment system.
"I see massive potential because I saw firsthand where people were starting to participate in the financial mainstream," French said.
Saunders agreed that mobile innovations offer convenience and expansion, but security must be considered.
"I'm excited about some of these new mobile devices to help people save," Saunders said. "I have wanted to try out some of them for myself, just as a professional, and I hesitated. These companies seem reputable, but I don't know who they are or how secure the systems are or who they are sending data to."
While understanding Saunders' concerns, other panelists pointed out that many consumers don't seem to share her reservations.
"We have seen a shift in consumer behavior where people are willing to go online or on an iPhone and give every bank account number and routing number to someone who can give them access to financial services," Gardineer said, asking panelists their thoughts on this cultural shift.
CFSI's Tescher said she expects that relationship banking and fintech ultimately will intersect.
"How many of you shop online where you click the button and someone comes up on your screen—a customer service person—and you have a conversation with them? I think we are moving very much in that direction and we will use this device that has the human touch in addition to do-it-yourself," said Tesccher.
French agreed, arguing that progress cannot be made without taking risks—and that risks are often overestimated.
"People become super paranoid about this risk of a data breach," French said. "I agree that it could be much more clear and transparent to shorten a lot of disclosure. But we need to be willing to engage these risks. Otherwise we are never going to move forward." [See Common Sense Compliance, "Innovation responsibility not just on banks"]
The risk incurred through mobile innovation is simply the new normal, Reiling said.
"When I speak to college students, most of them have never gone into a bank," he said. "Granted, there are risks of exposure [with mobile banking], but they are very comfortable with it, and that is how they want to live their lives."
That new normal and the risk it carries means regulation has to keep up, Saunders said.
Saunders is encouraged by partnerships between fintech companies and banks because those incur regulatory oversight.
"There is a lot of great symbiotic help and they can learn from each other, but I don't like to see partnerships that are for the sake of evading protection and usury laws," she said.
Reiling summed up the panelists' comments by saying there often is a precarious balance between consumer protection and innovation.
Is experimentation an answer?
"I do think there need to be some hard lines in what is required of AML and that sort of thing," he said. "But if the process was a bit more permeable, there could be some judgment as to what is the upside for the particular consumer."
He conceded it is asking a lot of OCC to allow bankers to experiment with innovation. "But I think those are the things that are necessary to make a dent in the 29 million people who have a thin or no credit file," he said. "Those are big numbers. We have to do something different to make an effect."
Other coverage of sessions at the OCC forum:
• Fintech, "regtech," and coping with tech: OCC forum examines the big picture of disruption
• Where is innovation heading?: OCC forum speakers praise innovation's promise, but much is yet to come
• OCC builds on innovation overtures: Looks like it's still "beginning of the beginning"
• 10 takeaways from the conference: Banker-attendee Chris Nichols of CenterState Bank distills the day's proceedings into a think and do list.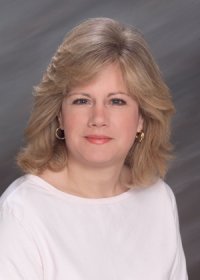 Latest from Melanie Scarborough
back to top