Bitcoin ATM debuts in South Carolina
Joins similar ATMs in Austin, Boston, Seattle, and other cities
In what may be a sign of the times, Southeast Bitcoin unveiled South Carolina's first Bitcoin ATM, powered by Robocoin, earlier this month at the Dig South Interactive Technology Festival in Charleston, S.C.
The machine will be hosted at the College of Charleston TD Arena.
Charleston, S.C. joins Austin, Boston, Seattle, and a handful of other cities to be among the first cities in the nation to have a Robocoin machine. "Charleston is quickly becoming the Southeast's major hub for high-tech and innovation. It makes perfect sense for Charleston to be among the first cities in the country to have a Bitcoin ATM," says Southeast Bitcoin's co-founder Trey Morrison. "There has been a ton of excitement about Bitcoin technology, and we look forward to growing our business here in Charleston, and throughout the Southeast United States."
Southeast Bitcoin has partnered with Robocoin, whose technology allows customers to buy and sell Bitcoins from a freestanding kiosk with bank-grade hardware and security and 100% regulatory compliance capabilities. The security features include biometric sensors and user identity verification by scanning of a government-issued photo ID. Making transfers to or from a user's Bitcoin virtual wallet is accomplished through the interface and if the customer does not have a virtual wallet the kiosk can create one.
Cryptocurrencies such as Bitcoin, use instant, global, peer-to-peer transactions to make and receive payments over the internet without the need for an intermediary. Up until now users had to use mobile apps or computers connected to the internet to purchase Bitcoins through exchanges such as Bitstamp or directly from individuals.
With Southeast Bitcoin's new kiosk they can buy with cash. Already, more than 21,000 merchants accept Bitcoin from customers including businesses such as Overstock.com, Richard Branson's Virgin Galactic, and some Subway sandwich shops.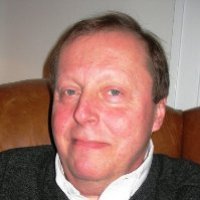 Latest from John Ginovsky
back to top