Many college students use alternative financial sources
Store ATMs, pawn shops, check cashers attract significant use
A notable proportion of college students and recent graduates are using financial services at a variety of alternative sources, according to a recent survey by Synergistics Research entitled, Evaluating the Financial Needs of Students.
Genie M. Driskill, COO of Synergistics, says, "The ongoing and widening role of alternative providers and channels is beginning to gain much attention in the financial services industry. Once thought of as only providing services to lower-income or unbanked and underbanked households, alternative providers and channels appear to be gaining wider appeal among many consumer segments.
"The findings from our student and recent and graduate survey are similar to other results Synergistics has seen in various consumer studies that show that alternative providers and channels—although not displacing traditional financial institutions—are capturing a significant share of business such as check cashing, money orders, wire transfers, and ATM transactions. Financial institutions should meet this challenge as it may represent a positive—or at least an accepting—orientation toward fragmenting the financial relationship among the student market segment, which will become more attractive over time.
"Designing and pricing products and services so that the primary financial institution—most likely a bank—is the first choice when services are needed should be a top priority."
In terms of experience with alternative providers and channels, somewhat more than four in ten use convenience stores for activities such as cashing checks, buying money orders, or using ATMs.
A similar number report usage of bank branches in supermarkets or retail stores. Indicated by three in ten are financial centers in retail stores that are not part of banks. A similar number have used check cashing centers. Pawn shops are identified by one-fifth. One in six have used short-term loan companies; car title lenders are cited by one in eight.
Overall, close to eight in ten college students and recent graduates indicate experience with at least one of these. Generally, current students are more prone to indicate using most of these alternative providers or channels—the exception being bank branches in supermarkets or retail stores, which are more widely identified by recent graduates.
These are among the findings from Synergistics study, Evaluating the Financial Needs of Students, featuring a national Internet survey of 1,011 students and recent graduates—510 college students ages 17 to 27 and 501 recent (within the past seven years) college graduates ages 21 to 32.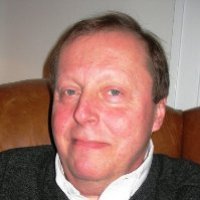 Latest from John Ginovsky
back to top