Your bank needs Service 2.0
Knowing customer's name not good enough anymore
Can banks, especially community banks, effectively compete on client service?
Yes—but not in the way service has traditionally been defined.
The traditional definition, still followed by many community banks, is focused solely on the banking center experience.
"We know our clients by name."
"We train banking center staff to greet them at the door."
You've heard it as much as I have. Bankers will say such things and share how this creates a positive relationship with the client, which allows for the ability to cross-sell products and services.
Commendable—but today this is not enough.
One proof point on the need for community banks to adopt Service 2.0, is to look at the list of banks with the highest customer and deposit growth rates. Now, look at the banks rated as having the worst client service. Notice anything? Yes, there are several of the same banks on each list. If the traditional approach was still valid, this wouldn't be the case.
The good news?
There's always an opportunity to differentiate your bank's client service experience. The fundamental banking needs of consumers have not changed. What has changed: How they choose to engage with their financial institutions and their expectations for access and convenience.
With their passion for service and their knowledge of the markets they serve, community banks are well positioned to successfully compete on service.
Getting started on "Service 2.0"
First, re-think your definition. Consider these points as you do so:
1. Doing the right thing for client. Each day there will be client situations that don't fall neatly into your policies and procedures. View these as opportunities, opportunities that should be embraced.
You can either follow your policies and procedures with the spirit of "If it isn't explicitly allowed, then we can't do it."
Or you can adopt a can-do attitude of, "Unless it is explicitly disallowed, we might be able to do something."
The first approach might be easier to manage. But the second and more client-intimate approach, while harder, better fulfills community banks' value proposition.
Yes, you will need to take more care in crafting your policies, in training associates, and monitoring how they are "doing the right thing."
But the payback in client loyalty exceeds such effort and cost.
2. View every interaction as an opportunity to bring the client closer—or a risk of pushing them away. You've worked hard to create the best banking center experience possible. Now, it's time to focus on enhancing the client experience at every touchpoint, including ATMs, online and mobile banking, the call center, etc.
Banking center transactions are down significantly over the past decade and decreasing every year. For those still using the banking centers, the number of annual visits has decreased substantially.
Less discussed is the nature of these banking center visits:
• How many of your clients are using the drive-through?
• How many are small business clients?
• Is it the same small core group the folks who consistently visits your banking center?
Given the change in the use of the banking center and your limited opportunity for in-person engagement with clients, what can you do with the opportunities?
3. View every interaction, regardless of channel, as an opportunity to draw the client closer. This doesn't mean you have to have the latest online or mobile features or cutting-edge technology. But it does mean that whatever channels you make available to clients must work. They should be approached with the same passion when managing the client experience.
4. Make your products easy to buy, sell, and use. I hate complexity. I'm willing to wager that your clients and associates—and yourself—do, too. Client service begins with how you deploy new products. Keeping things simple allows community banks to focus on the features that best meet the needs of their market.
You'll be amazed at the positive feedback and possible new business referrals your bank receives if the products and services you offer are easy to understand, use, and support.
A common way to start is reducing the number of accounts you offer. Many banks maintain many more accounts than necessary. This may have been the result of grandfathering legacy accounts or account types you've acquired through an acquisition. But the result is the same. Too many accounts adds significant complexity in servicing your clients and makes it harder for clients to select which account is best for them. We faced this at First Financial Bank, where through acquisition we found ourselves offering—and supporting—83 different deposit accounts.
With simplification in mind, we were able to reduce this to 12.
That "diet" greatly improved our ability to serve and enabled clients to more readily select the accounts which work best for them.
5. Remove obstacles to "yes." Depending on the study, between 60% to 80% of consumers take time to research financial products online before purchasing. Consumers are no longer walking into a bank to learn more about their products and services. Most of the time, they have made up their mind about a product before they enter a banking center.
Embrace this pre-qualified traffic. Don't seek artificial ways to "get the client into the banking center." You've got folks walking in who want to buy.
While many consumers will still visit a branch to open an account, you must think about those who don't have time or are unable to. It's important to focus on removing any obstacles to opening an account and giving your clients more options and access. Use your website as another channel or tool to bring in new business. Design it to reflect your commitment to service and for potential clients to easily get the information they need and yes, open an account if that is what they want to.
I've seen many creative attempts to maintain the traditional definition of service and force potential clients into the bank's preferred channel. Two in particular serve as great examples of the difference between the traditional definition and Service 2.0.
I've had it suggested to me—and I've seen this being used by others—that instead of allowing the client to open an account online or at an off-site location, we should provide them with a voucher, which they can redeem in-person, in the branch.
The reasoning?
"We need to get them into the branch, so we can service them, get to know them and cross-sell."
I'll admit, it sounds logical. But why would I want to prevent a potential client who is receptive to my offer and willing to buy now, from doing so? Even if they left with voucher with all intent to come into your branch, most never will.
Maybe this voucher idea sounds like doing online check-in, the customer bringing in a printout. But the difference is, a passenger must go to the airport to fly. Your customer doesn't have to go to the branch to do their banking.
Redirecting the client to another person or channel is another common mistake. If a client contacts you, regardless of channel, they should never be asked to contact someone else. For example, if a client walks into a branch asking for a mortgage, but it happens to be the day your mortgage loan officer is in another office, don't ask the client to come back, make an appointment, or give them the MLO's number.
Establish the processes, so that even if the associate can't complete the request, this is invisible to the client.
6. It's OK to sell. For some reason, selling still has a bad reputation among many bankers. This is unfortunate, as sales done right is a critical part of a differentiating service experience.
Running campaigns where you ask every customer if they want product X is not service. Those campaigns are designed for the benefit of the bank, not the client.
Instead, sell with a purpose. Focus on really knowing your clients' needs and goals. Identifying and anticipating their needs is what will make your bank stand out among competitors.
An investment that pays
Proactively offering solutions and addressing customers' individual needs not only results in deeper client relationships, but it also makes your bank a more trusted resource in the communities you serve. Standing out for your service will cause people to refer their friends, family, and business associates to your bank.
If your definition of service is closer to the traditional definition and focused primarily on the banking center, don't despair.
You've built a strong and important foundation. Having an existing passion for service will make the job of broadening how you approach serving your clients much easier.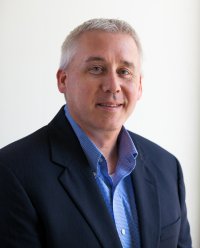 Latest from Brian Higgins
back to top