What really defines your brand?
(Psst. It's not your logo or the bank's official colors)
It's not your logo or your slogan that defines your brand. It's the experience your customers and prospects have when interacting with your bank through which it is truly defined.
Unfortunately, many banks still treat their brand as something owned solely by Marketing.
Of course Marketing plays a key role
Yes, it was Marketing who started it.
At least, Marketing initially developed the brand attributes, the logo, colors, and tag-line. That combination serves as the visual representation of the values you want associated with your bank by clients and the communities you serve.
Marketing also focuses on managing and protecting your brand by obsessively ensuring consistency in the look and feel of any advertising or messaging. The marketing team diligently reviews potential sponsorships or affiliations based on the perceived connection with brand.
I can't overstate the importance of this work. Your brand will serve to help consumers form their initial impression of your bank and reinforces the advantages you offer with existing clients.
It's no wonder then, that Marketing is viewed as "owning" the brand.
But all that Marketing does is not the whole job of managing and maintaining the brand.
Brand ownership is a shared responsibility.
Inconsistency in messaging will confuse consumers.
And client experiences which are inconsistent with your brand promise will kill it.
Power of your brand
Before becoming a client, a consumer began to build perceptions about your bank. These perceptions were in major part formed through your marketing efforts—plus word of mouth and, today, even through social media.
But all those perceptions represent the promises implied—or sometimes made explicitly—stated in your advertising and the external/visual representation of your brand. These promises, be it your exceptional service, your promise of the best rates, or your commitment to convenience, establish new clients' expectations.
You wouldn't enter a Wal-Mart looking for exceptional client service. And no one shops at Nordstom expecting the lowest prices. The promises you are making will determine who is most likely to bank with you and why.
The consistency of that message and your skill at delivering it in a compelling way (right message, right medium, and right audience) is a major factor in why a consumer chose to learn more about your bank and even open an account.
That is the initial power of your brand. You've created an expectation in the mind of the consumer about the benefits of choosing your bank.
And that expectation will either be reinforced or shattered every time they interact with your bank, be it with staff or app.
Every interaction is a thumbs up or thumbs down
View every customer contact as an opportunity to pull a client closer, because each time the customer deals with your bank, you stand the risk of blowing it.
Most banks recognize the importance of extending their brand presence through the appearance of their branches, ATMs, public website, online banking site, and app. The consistency of messaging, colors, and the general look and feel all work to reinforce the expectations of consumers and clients.
But again, all of that is the wrapper on the gift.
The true test is: Are their expectations being met? Does the experience of banking with you, from researching your products, through the first attempt to open an account or applying for a loan, match the expectation set by your branding efforts?
How about after they become a client? Does the experience of performing a transaction, learning about and buying additional products, or resolving an issue match their expectations?
It is during these moments of truth where your brand promise meets the client experience where you have the opportunity to bring the client closer or push them away.
Living the brand
Consistently delivering upon your brand promise takes concerted and sustained effort. Your brand isn't static. It isn't defined once and set for life. Each interaction, regardless of purpose or channel, is a test of your commitment. Passing this test requires all functions of the bank understanding how they support living the brand.
So, what does living the brand mean?
Simply, it means that each area of the bank must first understand the implications of the brand promise for its processes, policies, and practices. Then they must continuously seek to operate in a way which supports that promise.
For example, if your brand stresses the value of convenience, are you as diligent in responding to online banking outages as you are to branch closures?
How about ATM outages?
Was convenience a factor in setting your mobile deposit limits?
Do you even offer mobile deposit?
Did you answer "no" to any of the questions above? Then you've already had client moments of truth where your brand promise didn't match the client experience.
This doesn't mean that the first time the client goes to an ATM which is out of cash, they'll leave the bank.
No. But if it happens enough, they will.
Setting expectations on the required commitment to the brand may begin during the annual strategic/business planning process. Sure, that's important.
But to effectively live the brand and make it real for clients, the bank must establish formal management routines and operating practices.
4 steps towards living the brand
The specific needs of each bank will vary, but here are four questions to get you started:
1. Is your service model consistent with your brand?
What criteria do you use to determine branch operating hours/staffing? How about call center staffing and hours? How much decision making authority do you allow branch staff?
How you position (capacity, policies, discretion, and incentive programs) your associates will be the most visible commitment to your brand. It's also where banks who profess to offer the value of relationships, service or convenience, but face the all-too-real cost pressures most often fail.
2. Does your current product offering support your brand promise?
Your brand promise has significant implications for the products you offer. This ranges from how you sell them and price them, and through what channels they can be purchased or accessed.
Review your current offering and product development processes for alignment with your brand. Use the results of this review to build a product roadmap, addressing any gaps.
And, if applicable, use the review to identify products to sunset.
3. How do you measure performance against your brand promise?
Accountability can only be established if you are clear on expectations and able to measure progress. Require each function to establish metrics relevant to your brand promise and set aggressive but realistic goals.
An example for a bank which professes the value of relationships would be the importance of measuring client retention and share of wallet, rather than simply new households.
4. Is your brand promise the main topic?
I'm a firm believer that semantics are important. The words you choose and the stories shared internally all affect how bank associates perceive what is most important.
If the conversation internally is on cost containment or efficiency and you market yourself as a leader in service, then this disconnect will ultimately be felt by your clients.
Being prudent stewards of the bank's capital should always be required.
The problem comes if that is the only conversation in the room, and the impact of decisions on the client experience is never discussed, or treated as an after-thought.
Client experience defines the brand
The experience of consumers and clients defines your brand, good or bad. Your marketing will work to create the initial impression.
But what will be remembered is how you back that up, how you live it, through your actions, products, and pricing.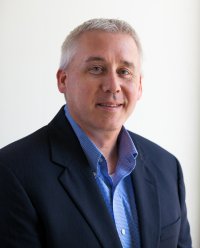 Latest from Brian Higgins
back to top