Developers set strong presence at FinovateFall
Software firms make tools for service makers
This is part of our special coverage of FinovateFall 2014. For an overall article about the conference, see John Ginovsky's blog, "Fintech future featured at NY event."
Surprisingly apparent at the FinovateFall financial technology showcase were companies that aren't financial technology providers at all. Instead, they are the developers that make the tools by which financial technology innovations can be created.
It's not a coincidence that just a few days after FinovateFall concluded in New York, a brand-new technology showcase opened in San Francisco, offered by the same organization behind Finovate, called FinDEVr. In its inaugural meeting, 50 software developers and others got to face the seven-minute gong as they pitched their latest offerings.
Those at Finovate in New York got a taste of what these types of companies have to offer. At least eight presenters could be counted in this category:
• Luxoft—Working through big data analysis, it can provide risk visualizations of all types and levels of data sets.
• MX/MoneyDesktop—Offers technology that financial institutions can adapt to expand their market reach by aggregating user data in a single view, and then to provide adaptive offers based on that data.
• BCSG—Provides tailored business apps to small businesses managed from a central location.
• Sender—Enables direct chat communication with customers.
• CrowdFlower—Provides a data enrichment platform to help data scientists, analysts, and engineers collect, clean, and label data to make it useful, such as that used in financial statements.
• Yodlee—Simplifies application programming interfaces, enabling financial institution developers to come up with innovative offerings to their customers.
• Matchi—Its platform enables innovators to showcase market-ready innovations and banks to source these innovations from anywhere in the world.
• Malauzai—Its software provides an app-like experience on any device and any browser.
• Backbase—Helps banks deliver superior customer experience online while maintaining full control of the bank's digital strategy.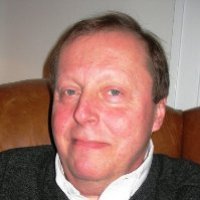 Latest from John Ginovsky
back to top