Most financial institutions plan to expand ATM fleet
Security, deposit automation, Windows 7 migration top reasons
Fifty-eight percent of financial institutions in a recent survey by Cummins Allison plan to either expand or replace their ATM fleet in the near future, with the goal of providing better service and security.
Other key findings from this first of what will be an annual survey titled "The Changing Face of the ATM Market, include:
• 57% plan to increase security technologies.
• 61% plan to move to Microsoft Windows 7.
• 21% plan to add deposit automation.
As financial institutions replace aging ATMs or expand their current fleets, many are also exploring new capabilities such as video conferencing, biometrics and remote teller assistance.
"The survey clearly shows that financial institutions are committed to deploying new technology and new features in their ATMs as they move toward more customer-centric banking," says Tom Conroy, senior director ATM business unit, Cummins Allison.
"Financial institutions must consider both required and desired upgrades," adds Conroy. "Implementing Windows and EMV upgrades can be a costly process, and if an ATM is at the end of its seven-to-ten-year life cycle, a new machine could be the right choice, especially when considering new technology."
More than 390 banks and credit unions responded to the Cummins Allison survey. Survey respondents represented both large and small financial institutions, with revenues ranging from less than $50 million to more than $30 billion. More than 90% of respondents currently own 100 or fewer ATMs.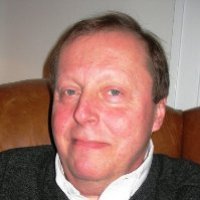 Related items
Latest from John Ginovsky
back to top