BBVA Compass offers real-time rewards
New mobile wallet feature allows redemption during purchase
Frame from BBVA Wallet video showing customer pleased by real-time rewards "money in the moment" experience at point of sale.
Rewards programs have become ubiquitous across financial institutions, as banks recognize that such offerings make a valuable perk for creating loyalty amongst credit card clients and other customers. Because rewards alone are no longer enough to make a bank stand out, institutions have had to get creative.
BBVA Compass recently broke away from the crowd by focusing on ways to improve how clients access and use their rewards. One result is a patent-pending feature that allows for the real-time redemption of rewards earned on qualified purchases at any retailer. The service was introduced with the latest release of BBVA Wallet, the $82.9 billion-assets bank's mobile platform.
"We felt that being able to redeem the rewards that you receive within the value prop of your credit card is challenging, and we wanted to simplify that for our cardholders," says Melissa Jankowski, director of issuing at the Birmingham, Ala., company. "How we make it easy for the cardholder to redeem and realize that value is a must-have in order to separate ourselves from others in the market."
And separate themselves they have, as BBVA is believed to be the first major U.S. bank to offer the instant redemption of rewards.
How it works
With the instant rewards redemption option, users receive an alert after making a transaction, which informs them they have rewards available that they can use to offset the amount of the purchase.
Users can choose to immediately redeem all or a part of their rewards for an account credit, or they can save them for later use. The rewards never expire and users can redeem any amount from $1 up to the entire purchase amount, with the option to even redeem fractions of dollars. (Redemption total at the point of sale hinges on the total reward balance available.)
"Every time our clients use their BBVA Compass credit cards, they're going to be reminded of how much we value their business," said BBVA Compass Chief Digital Banking Officer Jeff Dennes, in a press release. "It's the first service of its kind that doesn't place onerous restrictions on how rewards can be redeemed."
New service's competitive impact
This latest development fits into BBVA's efforts to give its customers more control over their finances. The instant rewards redemption sits alongside other BBVA Wallet financial management tools, including the ability to activate a card, change a card's pin, block or unblock a card, and more.
"We want to be able to provide our customers with easier ways to manage their finances, easier ways to interact with the bank, and to make banking transactions easier," says Jankowski. "The goal of our wallet is to give them more power to control their daily finances, on an ongoing basis."
Over the next year, BBVA plans to continue to introduce features similar to the instant rewards redemption on the BBVA Wallet platform.
"I believe that we'll continue to deliver more and more functionality to the marketplace that's unique and supports the customer being in control of how they interact with their bank," says Jankowski.
Will concept be licensed?
Because the service is patent-pending, that could potentially lock out other banks from offering the same thing in the same way. So is BBVA planning to license the service to others?
"Right now we're just focused on how we can implement solutions to the BBVA cardholders," says Jankowski. "But who knows what's going to happen in the future, especially as more and more institutions are wanting to provide similar functionality. So we'll leave that open."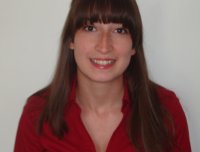 Latest from Ashley Bray
back to top