Wells enters wallet wars
Bank-branded mobile wallet to debut in the summer
New service from Wells provides not only a bank wallet but also cardless ATM access.
Wells Fargo Bank will take the next leap in the mobile wallet development continuum by launching Wells Fargo Wallet, which will be integrated into the existing Wells Fargo mobile app experience for Android users.
Starting "later this summer," according to a company release, the new app adds eligible Wells Fargo debit and credit cards. Users will be able to make purchases by tapping an Android phone at NFC-enabled payment terminals worldwide.
Importance of customer control
Significantly, customers will also be able to view their account balance information within the app before and immediately after a purchase.
"According to a recent report from the Federal Reserve, 62% of mobile banking users checked their account balance on their phone before making a large purchase, and half of them decided not to purchase an item as a result of their account balance or credit limit," says Jim Smith, head of Wells Fargo Virtual Channels, in a communication with Banking Exchange. "Wells Fargo Wallet provides the unique ability to check a balance before and after making a purchase, putting customers in better control of their finances," [Read more about the Fed's study in "Mobile banking upwardly mobile"]
"Wells, and other banks that follow, need to prove to consumers that combining mobile payment functionality with the account management features of mobile banking will deliver a better overall experience," says Emmett Higdon, director of mobile at Javelin, in response to a Banking Exchange query. "There is a real lack of leadership in this space right now. Banks have a real opportunity to fill that vacuum with a better solution."
Wells Fargo team members have been testing the new app not only in the United States but "across the globe," says Smith. "Built in-house, it's designed to provide a seamless banking experience for customers."
Wells' Smith continues: "Customers simply unlock their phones, tap, and pay. Rather than having to download a separate app or take a picture of your card, Wells Fargo Wallet for Android is part of the native Wells Fargo app, and Wells Fargo cards can be added with the click of a button."
Cardless ATM access piggybacks new service
Another feature of the new Wells Fargo Wallet will be the ability to conduct ATM transactions without using a physical debit or ATM card. The bank says that more than 40% of Wells Fargo's ATMs will be NFC-enabled by the end of 2016. [Bank of America recently rolled out this concept. Read "No more getting carded at the ATM."]
"Consumer interest in mobile wallets has gotten a boost from recent cardless ATM access announcements," says Javelin's Higdon. "If I can easily access the ATM and withdraw cash with my phone instead of my debit card, it should be just as easy to make a payment with my phone."
Mobile payments from your bank's own app
Smith points out that the Wells Fargo Wallet responds to customers' desires for convenience and security, along with their professed inherent trust in their own financial institutions. Again citing Federal Reserve research data, Wells says that almost 28% of smartphone owners reported having made a mobile payment in the last 12 months and 53% of all smartphone owners with a bank account have used mobile banking.
"With more than 17 million customers, mobile banking is Wells Fargo's fastest growing channel in company history," Smith says. "Approximately 38% of our mobile app customers use Android phones, representing 5 million customers. These customers have the highest amount of monthly sessions, logging in an average of 17 sessions per month."
Currently, Chase and Capital One also have bank-branded mobile wallets of their own, Higdon points out.
"Other banks will be watching Wells carefully to see if their strategy of combining the wallet functionality with their mobile banking app resonates with customers. We believe that it will," Higdon says. "Consumers typically turn to their primary financial institution for new payment functionality. They turn to other providers only when easier or clearly better functionality is available elsewhere.
"We've seen this play out with mobile P2P payment functionality, which has been slow to take hold with most banks," Higdon adds. "This gap in the market was quickly capitalized on by Venmo."
Security also is a top priority, says Wells. "When a customer makes a payment with Wells Fargo Wallet, all transactions are monitored with Wells Fargo risk and fraud detection systems. Purchases also are protected by Zero Liability, which means customers are not responsible for promptly reported unauthorized transactions," it says.
Comments Steve Ellis, head of Wells Fargo's Innovation Group: "From our stagecoach days, innovation has always been part of Wells Fargo DNA. We're looking to reimagine customer interactions with money in and across channels, and designing our own Wells Fargo Wallet allows us to further engage our customers and innovate for the future."
Click on the image to read the 2016 Javelin study the graphic comes from, What's In Your Wallet? Lessons From Bank Branded Wallet Pioneers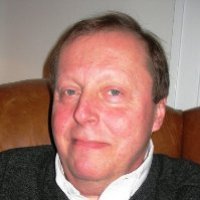 Latest from John Ginovsky
back to top