CFPB weighs in on mortgage servicing
Tech failures and process breakdowns no excuse for violations, agency warns
CFPB believes there have been breakdowns in mortgage servicers' compliance performance.
Between January 2014 and April 2016, the Consumer Financial Protection Bureau conducted "supervision work" on mortgage servicers, focusing particularly on compliance with new servicing rules and any unfair, deceptive, and abusive practices. CFPB has issued a report on those findings—and the bureau is not pleased.
"The magnitude and persistence of compliance challenges since 2014, particularly in the areas of loss mitigation and servicing transfers, show that while the servicing market has made investments in compliance, those investments have not been sufficient across the marketplace," CFPB stated in its report. "Outdated and deficient servicing technology continues to pose considerable risk to consumers in the wider servicing market."
The bureau pointed out, for instance, that if a servicer receives a loss mitigation application 45 days or more before a foreclosure sale, it must notify the borrower in writing within five days acknowledging receipt of the application. If the application is incomplete, the notice must state the additional documents and information needed and a reasonable date by which to submit them.
Yet CFPB examiners found that "one or more" servicers failed to send any loss mitigation acknowledgment notices due to a platform malfunction.
[A loss mitigation application is a delinquent borrower's notice to the servicer that he or she wishes to try to work out an arrangement on the debt. To the servicer, this is an opportunity to reduce the mortgage investor's loss on the troubled loan.]
"Mortgage servicers can't hide behind their bad computer systems or outdated technology," said CFPB Director Richard Cordray. "There are no excuses for not following federal rules. Mortgage servicers and their service providers must step up and make the investments necessary to do their jobs properly and legally."
More violations cited by CFPB
Perhaps "properly and legally" should be interpreted as "perfectly." Many of the violations cited by the bureau could be attributed to simple error. Among them:
• Requesting unnecessary documents.
• Requesting documents the borrowers already submitted.
• Failing to include a due date for additional documents and information.
• Failing to specify which additional documents and information are needed to complete a loss mitigation application until several weeks after acknowledgment of its receipt.
• Giving borrowers 30 days to submit additional documents, but denying borrowers' applications for loss mitigation before that period ended.
• Failing to tell borrowers they should consider contacting servicers of any other mortgage loans secured by the same property to discuss available loss mitigation options.
Ron Haynie, senior vice-president of Mortgage Finance Policy at the Independent Community Bankers of America, says the bBureau's intolerance of even minor error sets an unattainable standard.
"Transfer of servicing is an incredibly complex process," he explains. "You don't just send somebody an Excel file with a bunch of loan numbers and it's all done. It requires an exchange of data records, an exchange of physical files, processing of all the legal documents—there are lots of moving parts, so there are lots of opportunity for things to go wrong."
Some of the actions the CFPB takes assumes there was a deliberate attempt to do it wrong, according to Haynie.
"CFPB assumes the entities involved were looking to try to harm borrowers when the majority of these incidents are ones where there are actual errors. I don't know any lender who deliberately loses paperwork on a borrower or deliberately tries to make sure a borrower gets thrown out of their house," says Haynie.
Don't push the wrong button!
The report bears out Haynie's concerns. In a case where a servicer sent warnings that foreclosure was imminent to borrowers who were current on their HELOCs, CFPB deemed that a deceptive practice instead of a clerical error.
Another servicer was cited for mistakenly sending letters soliciting loss mitigation applications to borrowers who were ineligible.
CFPB also criticized the failure to "promptly" contact survivors after a borrower's death with respect to the property secured by the decedent's mortgage, a delay that might be intended as courtesy.
Mortgage servicers were faulted by the Bureau for not knowing the unknowable.
CFPB determined that at least one servicer "took unreasonable advantage of borrowers' lack of understanding of the material risks of the loan modification," although it did not clarify how the servicer could have known what the borrower understood.
The bureau also cited "one or more" servicers for representing that borrowers in loan modification trial period plans would receive a permanent modification after making three trial payments. If, after making the trial payments, a borrower was denied permanent modification based on the results of a title search, the bureau deemed that a deceptive practice because the servicer had not made sure the borrower knew that loans are contingent on clear titles.
Some of the problems cited seemed to be distinctions without differences. Regulations require a servicer to inform a borrower who has been denied a loan modification of the right to appeal, if eligible, and the amount of time the borrower has to file that appeal. Servicers who told a borrower they "may have a right to appeal if they met certain requirements" were cited for not including "more specific appeal language."
Criticizing the criticism
CFPB's apparent determination to find wrongdoing does not serve consumers, Haynie says.
"Everyone's trying to get it right, but what the industry hears is, 'You can't rely on a system error to shield you from a consent order'," says Haynie. "But servicing does change hands and things are going to go wrong. The more that the bureau tries to clamp down on people and extract huge fines and consent orders, all that does is make people more and more cautious. They may not make a loan because they might make a mistake. I don't know any business whose records are perfect. Certainly, the government's records are never perfect."
Apparently mortgage servicers, however, had better be.
Download CFPB's report, Supervisory Highlights Mortgage Servicing Special Edition (Issue 11) [pdf]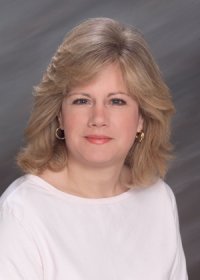 Latest from Melanie Scarborough
back to top