CRE exposure hits record levels
Present conditions unsustainable, softening of market anticipated
Fitch Ratings raises commercial real estate concerns in a new report.
U.S. banks' commercial real estate exposure has reached record levels—with property valuations near or exceeding their pre-2008 peaks, according to a recently released study by Fitch Ratings. The study concludes that those valuations and lending trends aren't sustainable, and that banks should expect a weakening of the market.
When this happens—and the degree of severity—depends on several factors.
"There may be increases in interest rates that would pressure debt-servicing costs," says Christopher Wolfe, managing director at Fitch in an interview with Banking Exchange. "We also point to strong foreign investment; if that backed off, it would create issues. There's a maturity wall with vintage loans coming due that will probably need some refinancing."
"Wall of loans"
That $205 billion "wall of loans" that were originated in 2006 and 2007 from commercial mortgage backed security (CMBS) conduits creates the potential for further CRE lending growth through 2017.
With the soft CMBS market and new rules that will require securities issuers to retain a 5% stake in those transactions, Fitch expects many of those loans to be refinanced, and the outsized growth in CRE loans is likely to be credit negative.
Multi-family factor
One of the principal factors driving the increase in CRE credit is the rise of lending for multi-family housing, which is expanding faster than any other major bank loan class because of the present economy and changing demographics.
The largest portion of the U.S. population now is millennials, who tend to prefer apartment living in metro areas. [See also "Eye on multifamily CRE risk"]

The question, Wolfe says, is whether that is temporary.
"Some of the research suggests that it's more of a delaying trend rather than a permanent change in housing preferences," he says. "Will [millennials] still want to be in an apartment when they're in their 30s and have two kids?"
However, a counter-trend may be at work as well.
Johann Moller, associate director at Fitch and one of the report's authors, points out that baby boomers also contribute to the shift away from single-family housing. As they age, many likely will prefer full-amenity, multi-family dwellings.
CRE performance can't last
Although CRE lending growth has been strong—with a cumulative annual growth rate of 3.7%—Wolfe points out the probability of that weakening over time.
"When you look at non-performing and loss rates currently, they're at unsustainable lows," he says.
The risk to credit profiles is greatest at comparatively smaller banks, which generally have the highest concentration of CRE exposure, Fitch reports.
All of the most concentrated banks, i.e., those with more than 300% of risk-based capital in CRE, have less than $50 billion in assets. Most have assets below $10 billion. The report found that these smaller banks also have "varying degrees of sophistication" in their risk-management practices.
"Some of the banks stumble in their CRE lending because of concentration both in products and geography," Wolfe explains. "Some have both problems: they've lent to a lot of construction in a particular geography. Those that do [CRE] better know their markets, keep on top of appraisals, and have particular niches."
They also typically lend to a lot of rent-regulated or rent-stabilized buildings, which are generally high-performing loans. Another crucial characteristic, according to Wolfe: "The banks that do CRE well know when to say 'no'."
Foreign investment in CRE is "a bit of a wild card," Wolfe adds. "There isn't good data on that. We don't know whether that will be sustainable over time. It's been supportive of growth in valuation, so if there is a change in that dynamic, it would move things in the opposite direction."
Slowdown in other lending
Although CRE lending overall has expanded, lending in certain sectors has slowed. These credit types include hotel, industrial, retail, and office lending.
Moller cites corporate migration as one factor affecting office-space values.
"We've seen companies move to metro areas out of suburban [office complexes] where they might have been the anchor occupant of a property tailored to their needs," he says, leaving office space that can be difficult to fill. More people working and shopping from home is also a factor.
Construction loan balances have declined over the past five years as well, as banks have tightened their lending standards.
"Construction lending had a big pull-back post-crisis because that's where so many banks took a disproportionate amount of their losses," Wolfe says. "One of the lessons learned for many banks was how much lending is appropriate. There was less demand, coming out of the crisis, and it's taking time for that demand to perk up."
Source: Senior Loan Officer Opinion Survey on Bank Lending Practices
The October 2016 Federal Reserve Senior Loan Officer Opinion Survey on Bank Lending Practicesseems to confirm that. Regarding loans to businesses, respondents said that their banks tightened standards on CRE loans over the third quarter of 2016.
Fitch concluded that recent expansion in construction lending at some banks may add to their risks, given CRE market conditions and valuations of completed projects; but that may be consumer-driven. According to the Senior Loan Officer Survey, a moderate net fraction of banks reported stronger demand for construction and land development loans.
Researchers—and regulators—are watching
Banks that have such heavy CRE concentration can expect regulatory scrutiny, Fitch reports.
"It's not new guidance," Wolfe says. "The regulators just want to make sure, as they see more growth in CRE and some of the fundamentals and valuations start to perk up, that they remind banks that the guidance is out there, and they will be looking at it."
Problems with CRE lending generally come down to 1. too-rapid growth, and 2. geography.
"If a bank is too concentrated in a market, and then there's a problem in that market, the losses are exponential," Wolfe says. "Larger regional banks that operate across states don't typically have that issue, but smaller community banks with markets in one or two states might have more difficulties if the market turns."
Another aspect that can be troublesome is when banks lend outside their footprint. Wolfe cites the example of Ohio banks that were active in Florida when that state's housing market crumbled. Those banks took losses they wouldn't have sustained had they stayed in their home market.
To minimize exposure, banks must keep such recent history in mind.
"The reason we wrote the report is we're obviously watching growth in CRE, particularly in multi-family housing," Wolfe says. "We want to be sure the lessons learned in the crisis aren't unlearned."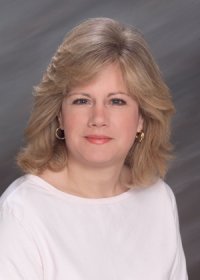 Latest from Melanie Scarborough
back to top