Delinquencies to rise for auto loans, credit cards
Higher rates, more subprime borrowing to drive 2017 increase
New research from TransUnion probes the future for consumer credit.
A tougher year is in store for loan performance for auto lenders and credit card issuers, but mortgage lenders will still benefit from tighter post-crisis credit standards.
So says TransUnion in its 2017 Consumer Credit Market Forecast released recently. The credit reporting and analysis company predicts an increase in delinquency rates for auto loans and credit cards in the coming year.
The key drivers for TransUnion's projections are twofold. First, there has been an increase in subprime borrowers, with the percentage of subprime accounts at the highest level since 2010. The second: An expected 50-basis-point aggregate increase in the prime interest rate during the next 12 months.
(The same day the forecast was issued, the Federal Reserve's Federal Open Market Committee voted to raise the federal funds rate target by a quarter point. The committee also indicated that it will likely make three more rate increases in 2017 of equal size.)
*Projections; **Serious mortgage, auto loan and personal loan delinquencies are defined here as those with payments 60 or more days past. Serious credit card delinquencies are defined as those with payments 90 or more days past due.
Trend reflects more lender risk-taking
While on the rise, the projected delinquency increases remain well within acceptable levels, the report stresses. They merely reflect lenders' recent willingness to take more calculated risks.
"They've been expanding subprime credit cards for two and a half years and subprime auto loans for four," says Nidhi Verma, senior director of research and consulting in TransUnion's financial services business unit. "As we see participation [in the credit markets] shift, we're going to see a natural rise in delinquency."
TransUnion expects the credit card delinquency rate to hit 1.82% by the close of 2017—a 6.1% increase from the 2016 rate and the highest level since 2011.
"After 22 straight quarters of declines in card delinquency between 2010 and 2015, we observed an increase in the third quarter of 2015," says Paul Siegfried, senior vice-president and credit card business leader at TransUnion. "Issuers are deliberately managing the credit risk of their portfolios, and we've seen subprime grow in the past two and a half years. The higher delinquency being forecast is the result of this change in portfolios."
TransUnion projects that the average card balance will rise from $5,437 at the end of this year to $5,509 by the end of 2017. Credit card interest rates may go up if the prime rate increases, which would raise monthly payments for customers who carry a revolving balance, but other economic factors may be more determinative.
"When oil spiked to $100 a barrel, that had a significant impact on consumers' pocketbooks," Siegfried says. "They needed to fill their gas tanks to go to work and couldn't make their minimum [credit card] payment."
Delinquencies on auto and personal loans still low
TransUnion predicts that the auto delinquency rate will be 1.4% by the close of next year, above this year's rate of 1.36%, and the highest level since it reached 1.59% seven years ago.
The reason is the same as for credit card debt: lenders are taking more risk with subprime loans. As of the third quarter of 2016 there were 74.8 million auto loan accounts and, of that number, 25.1 million were non-prime accounts—up from 23.3 million a year earlier.
Auto loans have the lowest delinquency rate because car payments are "the first product consumers pay," Verma says. As more subprime borrowers get jobs and need cars to get to work, the delinquency will rise, she expects, but "we don't expect turbulence in the auto finance market given the conditions we're in."
Earlier this month Experian had issued a report indicating that auto lenders were backing off the subprime market. The company indicated that "despite subprime bubble rumors, the automotive financing market continues to get stronger and stronger."
In response to a question comparing the two surveys, Verma answers:
"While TransUnion data show that Q2 2016 subprime auto originations declined for the first time since 2010, subprime consumers have increasingly become a larger share of auto loan accounts in recent years. As a result of lenders' decision to provide greater access to these subprime consumers in 2015 and 2016, we project an uptick in the auto delinquency rate for 2017. This increase is a natural consequence of lenders' decision to accept more risk in their portfolio in recent years."
TransUnion projects personal loan balances will rise to an average of nearly $8,000 by the close of 2017, with the delinquency rate forecasted to increase from 3.66% at year-end 2016 to 3.72% by the end of 2017. Personal loans are one of the fastest-growing loan products, Verma says, with many prime-and-above consumers entering this market. "We've seen delinquencies rise, but they're minimal rises and still well below what we saw in 2009," she says.
Total personal loan account volume grew from 14.29 million in 2015 to 16.18 million, and the quality of those loans improved as well. In 2009, subprime accounts made up 35.3% of all personal loan accounts, a percentage that dropped to 27.6% by 2016. As more prime-and-above consumers take on personal loans, the risk distribution of this market shifts favorably.
No increase projected for mortgage delinquencies
Because there has been no rise in the subprime mortgage loan market after its collapse in 2008, TransUnion expects the mortgage delinquency rate to continue its steady decline.
"We've seen 23 straight quarters of declining [mortgage] delinquencies, and we expect that measure to go down further," Verma says.
Another factor in the decline of mortgage delinquency is the increase in home values.
"They're on the upward trajectory, and consumers gain confidence in making payments toward properties that have actual value and equity," Verma says.
Moreover, portfolios are healthier after a substantial drop in the inventory of foreclosure properties—and the financial health of many new customers is robust as well.
"A lot of consumers coming into the market are first-time homebuyers, and 90% are higher-credit-score consumers," Verma says. (See also, "Young would-be homebuyers rising.")
Also driving down mortgage delinquencies is the small number of subprime borrowers who have a mortgage balance. Of the 67 million consumers with a mortgage balance in 2016, only 8.5% were subprime borrowers—well below the 15.5% reported in 2009.
Looking ahead
TransUnion's forecasts are based on assumptions about all economic drivers and could change if the country experiences an unexpected financial shock. But for now, credit markets are operating within acceptable norms and likely to stay on track through next year.
"These projected increases in delinquency are not surprising, nor are they yet a cause for concern," says Verma. "Lenders are adjusting their underwriting strategies to maintain a good balance between expected losses, consumer credit access, customer utility and investor returns—and in the end, that balance is a benefit to all parties."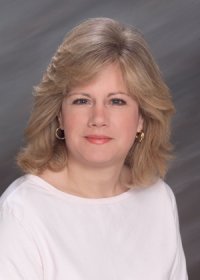 Latest from Melanie Scarborough
back to top