Opportunities in seasoned mutual deals
Mutual conversions could be M&A targets following 3-year anniversary
S&P Global Market Intelligence, formerly S&P Capital IQ and SNL, is the premier provider of breaking news, financial data, and expert analysis on business sectors critical to the global economy. This article originally appeared on the SNL subscriber side of S&P Global's website.
By Robert Clark, S&P Global Market Intelligence staff writer
There is a time for converting, and there is a time for selling. With ballooning valuations across the banking sector, now may be the time for companies that have completed a mutual conversion to consider selling.
Regulators generally prohibit converted banking institutions from selling for at least three years following the IPO. Some converted companies waste little time in announcing a sale of the company, while some wait much longer. For most mutual conversions, an eventual sale is inevitable given lackluster profitability and a bevy of potential suitors.
S&P Global Market Intelligence examined all standard and second-stage deals from 2000 to 2012, measuring the pace of merger activity. Not surprisingly, the percentage of merged conversions (acquired, pending acquisition, merger of equals or failure) generally increases going back further in time.
Ten of the 13 conversions from the class of 2000 have been acquired, plus TierOne Corp. unit TierOne Bank in Lincoln, Neb., failed in 2010. The merger percentage slides to 75% in 2001 and 78% in 2002, ranges between 67% and 75% for the following four years, drops to 60% in 2007 and 2008, and falls to 40% for the class of 2009.
The class of 2010 represents a break in the trend, with 14 of the 24 conversions already acquired, in addition to Monroeville, Pa.-based Standard Financial Corp.'s pending MOE with Pittsburgh, Pa.-based Allegheny Valley Bancorp Inc. Three of the deals were completed in 2016: Pittsburgh, Pa.-based United-American Savings Bank; Hatboro, Pa.-based Fox Chase Bancorp Inc.; and certain assets and substantially all the liabilities of Harvard, Ill.-based Harvard Illinois Bancorp Inc. unit Harvard Savings Bank. The fastest to announce a sale was SP Bancorp Inc. in Plano, Texas, at 3.5 years after its standard conversion.
Of all the mutual conversions completed since 1995, just two are currently pending merger targets. Georgetown, Mass.-based Georgetown Bancorp Inc. completed a second-stage conversion in 2012 and was a Schedule 13D position of Joseph Stilwell and related entities. Garfield, N.J.-based Wawel Bank (MHC) is merging with Carteret, N.J.-based United Roosevelt Savings Bank in a remutualization transaction.
Nineteen of the mutual conversions since 1995 have merged with other institutions during the last year. Two Indiana-based institutions were at opposite ends of the spectrum: La Porte Bancorp Inc. in La Porte announced a sale just 3.4 years after its second-stage deal, while the announcement from Your Community Bankshares Inc. in New Albany took more than 21 years. Buffalo, N.Y.-based First Niagara Financial Group Inc. was the largest acquisition in the group, as well as one of the most expensive by price-to-tangible book value.
Nine banking institutions that completed a conversion to go fully public have become eligible to merge since 2016. Woodbridge, N.J.-based Northfield Bancorp Inc. stands out, with the most total assets and the highest current price-to-tangible book value. On the flip side, Warrensburg, Mo.-based Quarry City Savings and Loan Association trades at the lowest TBV ratio among the group, and is the smallest public thrift by assets in S&P Global Market Intelligence's coverage universe.
Fifteen companies that completed a standard or second-stage conversion in 2014 are slated to reach their three-year anniversary this year. By far the largest company is Short Hills, N.J.-based Investors Bancorp Inc., with $22.54 billion in total assets at Sept. 30, 2016. Forest Hill, Md.-based MB Bancorp Inc.; Clifton, N.J.-based Clifton Bancorp Inc.; and Wauwatosa, Wis.-based Waterstone Financial Inc. still have tangible common capital ratios in excess of 22%. And four of the institutions were trading under tangible book value as of Jan. 10.
This article originally appeared on S&P Global Market Intelligence's website under the title, "Mutual conversions could be M&A targets following 3-year anniversary"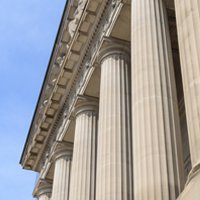 Latest from S&P Global Market Intelligence
back to top