Fintech lender charged with "failure to deliver"
In consent order, CFPB alleges LendUp didn't keep its promises to consumers
LendUp says its early mistakes weren't matter of dishonesty, but more being newbies at lending. Now the lender has a ten-member compliance team.
This week the Consumer Financial Protection Bureau took action against online lender Flurish, Inc., doing business as LendUp, for "failing to deliver the promised benefits of its products."
The bureau alleged that the San Francisco-based company did not give consumers the opportunity to build credit and provide access to cheaper loans, as it claimed it would. CFPB ordered LendUp to pay $1.83 million in redress to customers and another $1.8 million in civil penalties to CFPB.
Details of the case
LendUp offers single-payment loans and installment loans in 24 states. The company began operating in 2012 to provide unbanked consumers with affordable loans and the means to improve their credit.
"We started LendUp because the traditional banking system wasn't working for more than half of Americans," the company explained in a statement to Banking Exchange. "From day one we've committed ourselves to aligning the success of our business with the success of our customers."
LendUp offered participants the chance to progress to loans with more favorable terms such as lower rates and longer repayment periods, an opportunity it advertised as the chance to climb the "LendUp Ladder."
However, according to CFPB, in its first two years of operation, LendUp did not always keep its promises.
Alleged failures in delivery
Specifically, CFPB alleged that LendUp:
• Advertised all of its loans nationwide, although not all lower-priced loans were available outside of California.
• Hid the true cost of credit by not always disclosing the annual percentage rate, as required by law.
• Reversed pricing without consumer knowledge by offering borrowers who opted for early repayment a discount on the origination fee, but reversing that discount if a borrower extended the repayment date.
• Understated the annual percentage rate by not including in the calculation a fee consumers could pay to obtain their loan proceeds more quickly.
• Failed to report credit information. Although the company began making loans in 2012 and advertised its loans as credit-building opportunities, it did not furnish any information to credit reporting companies until February 2014.
What does it mean?
Ori Lev, a partner in the Washington, D.C., offices of Mayer Brown, said "failing to deliver promised benefits" is simply another way to say practices were deceptive.
"If you represent to a consumer that you're going to do something that's deemed material and you don't do it, then that's deceptive," Lev says. "I don't think it's novel for the CFPB to say it's deceptive if you tell people you're going to improve their credit and you're not reporting to credit agencies."
"Clearly, CFPB has substantial concerns with all forms of payday lending," Lev says. "LendUp markets itself as a mission-driven lender, but it appears that in its early days, it didn't have it all together yet."
The company concedes as much, saying the mistakes were made when the company was new and understaffed.
"These regulatory actions address legacy issues that mostly date back to our early days as a company, when we were a seed-stage start-up with limited resources and as few as five employees," LendUp says. "In those days we didn't have a fully built out compliance department. We should have."
Today, the company has a ten-member compliance team and an in-house legal team of six.
Promises that have been kept
LendUp says it takes very seriously the commitment to operating in transparent compliance and has fully addressed the issues cited by regulators. It has discontinued some of its services and is working to pay refunds to all affected customers.
And the company points to its achievements. According to LendUp, it has graduated more than 20,000 borrowers "to the highest rungs of the LendUp Ladder" in more than 11 states.
Additionally, LendUp says it has delivered 800,000 free credit education classes and has helped clients improve their credit.
"According to TransUnion data, 66% of LendUp customers showed a credit score increase—more than those in the control group using similar types of products from other lenders," the company says.
Even CFPB Director Richard Cordray seemed to concede the company's good intentions, despite its early failings.
"LendUp pitched itself as a consumer-friendly, tech-savvy alternative to traditional payday loans, but it did not pay enough attention to the consumer financial laws," he said in announcing LendUp's settlement with the bureau. "CFPB supports innovation in the fintech space, but start-ups are just like established companies in that they must treat consumers fairly and comply with the law."
Despite the $3.6 million it will pay in redress and penalties, LendUp undoubtedly has the resources to remain in business. The company is backed by several prominent Silicon Valley investors, including Y-Combinator, Google Ventures, Susa Ventures, Data Collective, Kleiner Perkins, Andreessen Horowitz Seed Fund, Kapor Capital, QED, Eagle Cliff Investors, Yuri Milner, and Thomvest Ventures. It raised $47.5 million last month to bring itself to $111.5 million in equity funding.
"We are proud of the progress we've made to expand access to credit, lower borrowing costs, and provide credit-building opportunities to our customers," the company says. "We have always held ourselves to high standards, and we will continue to do so."
Read LendUp CFPB consent order
Read separate California Department of Business Oversight case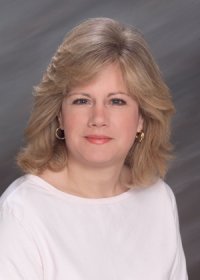 Latest from Melanie Scarborough
back to top