Nationwide Preps Staff for Digital Future With $160m Training Program
Will help employees with their digital capabilities in order to keep pace with the rate of technological change in the financial services sector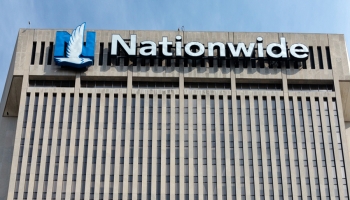 Nationwide has announced a five-year investment program worth $160 million to "reskill and upskill" its workforce to prepare them for the digital future of the sector.
The financial services group plans to give each of its 28,000 staff across the US access to a personalized "learning curriculum" to offer new learning and career progression opportunities, on an annual basis.
The program, called Future of Work, will also help employees with their digital capabilities in order to keep pace with the rate of technological change in the financial services sector.
"We are aware of the roles in our organization that will be impacted by automation and the ones that are evolving and growing," said Nationwide's chief administrative officer Gale King. "We feel a strong obligation to equip our associates for these changes."
King added: "Our commitment to [our staff] has to be holistic and must include helping them prepare for the future. The advancements in technology, the speed of change, competitive forces and the resulting impact of automation requires that we be proactive in preparing our associates for a very different future of work – one that is heavily technology enabled."
A 2017 report from consultancy group McKinsey predicted that automation in the banking sector could see machines taking on 10-25% of bank functions and warned that companies had to take a "strategic, rather than tactical, approach".
Wells Fargo last year claimed that automation could see computers replacing humans in 200,000 roles across the US banking sector within 10 years.
Nationwide's King this week said the company had already had "great success" through a reskilling program focused on its IT division, conducted in partnership with Columbus State Community College, based near its head office in Columbus, Ohio. The company has also run a successful apprenticeship program in other areas, King said.
The partnership with the college is set to continue as part of the Future of Work program.
Kirt Walker, Nationwide's chief executive officer, added that it was important to "attract, develop and retain the best and brightest talent to deliver on our mission of protecting people, businesses and futures with extraordinary care".
In addition to the training program, Nationwide announced an increase to employee incentive targets and a trial of a flexible working policy to allow staff to take two Fridays a month off during the summer.
Nationwide offers insurance and banking services and has several major hubs across the US including in Columbus, Ohio, Des Moines, Iowa and Scottsdale, Arizona.
back to top