Your friendly neighborhood … bank copter
What remote-controlled flying cameras could do for your bank—seriously
When was the last time you wanted to take that perfect picture, but just couldn't get to the spot you needed to be?
Let's face it, all of us have. That was the case not long ago as I was driving the Pacific Coast Highway with my family, but as serendipity would have it … that problem is solved.
Using technology, Frank Mokaya, an electrical and computer engineering Ph.D. candidate at Carnegie Mellon, uses remote controlled airborne devices to take pictures and video. This is great stuff and with an assistant who serves as the spotter and videographer coordinator, truly awesome pictures can be taken.
Some examples of his work can be found at Fly with Frank. But this concept goes way beyond just perfect pictures. Where, exactly, in regard to banking?
The first item that comes to mind is property inspections and verifications. Combined with what is already available through Google Maps, you can use this type of application to survey (up close) and appraise vacant land prior to, during, and after construction.
Inspection is one objective, but creating a video record represents a long-term use. Another would be a fly-by on a dealer lot as a preliminary step to conducting a flooring inventory and updating your loan documents. Of course, a disclosure and permission should be obtained from the prospective customer at the front end of any potential loan deal, but the results can be very informative.
From a large to a community financial institution, this technology can be used to inspect the condition of branch locations from the roof to the sidewalk and everything in between. Or in other words, from the top down.
Risky roof inspections can be eliminated, providing that you have a qualified contractor review pictures or video for the purpose of providing an opinion (almost like a radiologist), about the condition of your roof or property.
An idea born from a vision became a creative way to fulfill a basic need that has morphed into a practical application of technology. In some respects a picture is worth a thousand words because it's the person looking at the picture who fills in the blanks.
Thinking about this from a banking perspective means remote control aerial photography can be a real asset used to check on your real assets!
Get the picture?
The Wombat!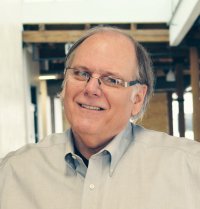 Latest from Dan Fisher
back to top