Can you last 24 hours without smart phone?
It's today's lifeline, Wombat says. Can you make it one day untethered?
Obvious and mediocre won't be found here—but "Why didn't I think of that?" will! Challenging the banking status quo is Dan Fisher's personal mission.
During my senior year in high school, my business math teacher was struggling to convince the average senior of the importance of numbers.
Go figure. We lived in Silicon Valley. But for some reason the message did not connect. (For that matter, neither did literature and art.)
So, being the creative guy he was, Mr. Soennichsen, our teacher, came up with a unique challenge for the mid-term: Spend one day without using numbers and write an essay about it. Do that, and he'd give us an "A".
No doubt I needed the points, so I accepted the challenge. It was fun at first, but then it became a real struggle. For a while I thought that I was not going to make it through the day, but I did and I received the "A" I needed.
Fast forward to 2015 and now we face a similar and contemporary challenge: Can you go one day without your cell phone?
Our electronic right arm
In one survey 29% of cell phone owners admit they can't untether.
Still, most would say "no problem." But before you conclude there will be no issue for you, let's go through the list versus some stats from here and there:
• Do you wear a watch?
Nearly 60% of people aged 16-34 years old use their cell phone as their primary timepiece.
• Do you have a land line in your home or apartment?
Forty-one percent of Americans own only a wireless phone.
• Have you set up your cell phone number as an "In case of emergency" contact for the children's school? Does your spouse, significant other and children have your cell phone as an "ICE"?
Did you know if you are unresponsive, emergency responders will typically call the stored numbers on your phone? Additionally, 70% of emergency calls originate from a cell phone.
• Do you have an alternative access device for email, Facebook, LinkedIn, and the internet?
Out of all cell phone owners, 7% say their phone is the only point of access to the Internet, and 34% say they use their cell phone more than any other device to access the internet.
• Where do you maintain your calendar?
• Do you have a camera? Do you have a video camera?
Many cell users, 76%, user their phone to take pictures.
• Do you know how to read a map? Do you own one?
Seventy-four percent of smartphone owners say they use their phones for directions.
I think you're getting the idea, but consider how far much these devices have replaced once everyday items. Do you have a paper phone book? Know how to obtain a paper boarding pass? Own a calculator? Flashlight?
Here's a wakeup call. Do you own an alarm clock?
A staggering 83% of cell phone owners use their device as an alarm clock.
Ask yourself today's key question
The sobering fact is that the smart phone is becoming the centerpiece of our lives.
It's gone way past convenience. The smart phone's grip on our lives is so powerful that breaking our dependency proves difficult without considerable planning.
So the question is:
Do you have a Smart Phone Disaster Recovery Plan?
Do you think you even need one?
My thinking: A critical first step would be to develop an alternative communications plan in the event your smart phone is not available and you need to communicate.
Especially in case of emergency … —The Wombat!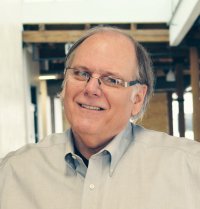 Latest from Dan Fisher
back to top