Community banking's "Dear Donald and Hillary"
What would you tell the candidates? Jeff Gerrish sends 5 key messages
No matter which candidate you'll be voting for, if you're a community banker you'll want to read Jeff's take on your future—maybe even forward it to your candidate.
With the political season winding down (thank goodness), I thought this would be a good time to send an open letter to Hillary Clinton and Donald Trump on the topic of community banking. If you don't think I've covered the base—or you just want to add your "Amen" to this letter—feel free to sound off in the comments section at the end.
Dear Mrs. Clinton and Mr. Trump:
We have never met, but I am an attorney and consultant to community banks nationwide. I have two firms located in the U.S. heartland (Memphis, Tenn.) whose only clientele is community banks. Although I started these two firms in 1988, I have been serving community banks since the mid-1970s, when I started my career at FDIC.
Community banks need help.
Defining community banks
Perhaps a way to start this open letter to you is to provide a definition for a "community bank."
I will start with what a community bank is not.
It is not JP Morgan Chase. It is not Wells Fargo. It is not BB&T. It is not Regions. It is not Huntington Bancshares.
To use the FDIC definition, a community bank is generally a bank with under $1 billion in total assets that has decentralized decision-making, covers a limited geographic area, and provides relationship-based, traditional lending and deposit-gathering services. A bank with over $1 billion in total assets could also be classified as a community bank, provided that those characteristics remain in place.
When I started in the business in the mid-1970s, there were over 14,000 community bank charters in existence. (Keep in mind, we are talking about community banks here, not credit unions, which is another subject altogether.)
There are now right at about 6,000 charters.
Obviously, the industry has experienced significant consolidation. This trend continues in the present as the industry shrinks more and more. Unfortunately, we have had very few new entrants in the industry, primarily due to the capital requirements and regulatory burden.
What you should know
When one of you becomes President, I would appreciate it if you would consider the following items:
1. Community banks are the economic engine that drives their communities.
They lend in their communities. They support their communities. Many of them donate 10% of their pre-tax income into their communities.
Community banks are a good thing.
And they need to continue to operate.
2. The regulatory burden is choking community banks.
Please do not paint community banks with the same regulatory brush with which you slather Wells Fargo and JP Morgan Chase.
They are not the same creatures! They are not even close.
Most community banks have a few hundred employees, not a few hundred thousand. The regulatory burden needs to be lifted.
Multiple bills in Congress would help achieve this goal. Please support those efforts.
3. Bring a solution to bank taxation versus credit union taxation.
Either equalize the tax burdens on community banks and credit unions, or at the very least, promote an increased number of shareholders for Subchapter S eligibility.
Currently, Subchapter S is available for community banks. (It has been since late 1997.)
Initially, the community bank or its holding company could only have 75 shareholders to qualify for Sub S. Then Congress changed that to 100 shareholders, with six generations of one family equaling one shareholder.
Please change that to 500 shareholders. It will allow many more community banks to take advantage of the S Corporation rules.
As an alternative, I suppose you could tax credit unions.
Of course, I know that politically that is probably not likely.
4. Encourage the promotion and formation of new community banks.
These are affectionately known in the industry as "de novos," a fancy French word meaning "new." As noted above, there has only been a handful of de novo banks formed since 2010.
FDIC has the final say on de novo banks and is required to grant deposit insurance to any de novo bank. And FDIC pays lip service to encouraging de novos.
Yet it remains a Herculean effort to get a de novo bank off the ground. This needs to be simplified and encouraged.
5. Make the federal government stop taking actions that are, by default, driving community banks out of business.
Every change in regulation makes it more difficult to do business. Every additional regulatory effort makes it doubly difficult.
Dodd-Frank alone spurred thousands of pages of regulation. Yet Dodd-Frank was a response to a problem that community banks did not create.
Please roll all this back.
By the way, this also applies to the Consumer Financial Protection Bureau. CFPB apparently has been doing good work at the large bank level—i.e., lots of fines and penalties.
Unfortunately, that all trickles down to the community bank level. Not to be outdone, it appears the traditional bank regulators are trying to figure out who is the "toughest sheriff in town," as it relates to community banks that are outside the direct jurisdiction of CFPB.
That needs to change , and I believe reining in the CFPB is the first step.
Community banks remain important to America
Since one of you will likely be elected in November, please take these recommendations to heart.
They are a minimum platform for advancing the cause of community banks.
Sincerely,
Jeff Gerrish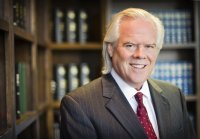 Latest from Jeff Gerrish
back to top