Whose wallet will you have in your phone?
Contenders kicking and scratching for mobile commerce
Bank tech trends can make your head spin. So each week longtime Tech Exchange Editor John Ginovsky does his best to "make sense of it all."
Forget currency, checks, credit cards, or even debit cards. Sooner or later, if you want to pay for something, you'll use some sort of mobile device.
"Pay" is the key word in the emerging battle for payments dominance. Get used to these in the headlines: PayPal (yes, that PayPal); Apple Pay (already here); Samsung Pay (coming this summer); and Android Pay (just recently confirmed by a Google executive but with no details expected to be announced until possibly May).
If they want it, it will be built
To be sure, the mobile pay world is rapidly becoming increasingly complicated, driven by the fact that lots and lots of people want it—in some shape or form.
A global study by PayPal and Ipsos, released in February, found that mobile commerce is growing at nearly three times the rate of overall ecommerce. From 2013 to 2016, the multicountry average compound annual growth rate for mobile commerce is projected at 42%, vs. 13% for overall ecommerce.
"We are on the cusp of the mobile-first era," says Anuj Nayar, senior director of global initiatives for PayPal. "At PayPal we've seen our mobile growth rise from less than 1% of our payment volume in 2010, to more than 20% in 2014."
More details from the PayPal study:
• 33% of online shoppers surveyed reported having purchased something via smartphone in the past 12 months.
• 20% reported making a purchase via tablet.
• A global average of 59% of smartphone shoppers are between 18-34 years old.
"With the advent of low-cost mobile phones, larger phone screen sizes, and mobile device security improvements, the barriers to mobile commerce will decrease," says Nayar.
"And in this corner …"
Which gets to the coming knock-down fight just now starting to take shape.
First, Android Pay.
Possibly associated with the development of Android Pay is the related fact that Softcard (formerly named ISIS), the mobile payments service championed by AT&T, T-Mobile USA, and Verizon Wireless, will be terminated as of March 31. Kaput.
What happened was that Google bought the technology and intellectual property from Softcard and will incorporate a "tap-and-pay" functionality into its Google Wallet app, which will come pre-installed on Android phones (running KitKat or higher) sold by the telecom carriers in the U.S. later this year.
What is known specifically about Android Pay comes from reports of an address by Sundar Pichai, Google's senior vice-president of product, at the Mobile World Congress held in early March in Barcelona, Spain.
As reported by Derek Kessler, in the blog www.androidcentral.com, Pichai said that, rather than being an app, strictly speaking, Android Pay will be a service which app developers could leverage into their own apps. Android Pay would employ tokenization, near field communication, and fingerprint authentication. More details are likely during a Google-sponsored conference in May.
Eden Zoller, analyst for Ovum, observes that "The string of recent mpayment announcements from Google is no surprise. The mpayments market is becoming highly competitive. Apple Pay has raised the stakes, forcing its rivals to respond … Unfortunately Google's mpayments strategy is becoming rather muddy just when it needs to be crystal clear."
"Fighting the opponent …"
Now, PayPal.
PayPal announced in early March that it agreed to acquire Paydiant, which has produced significant advances in mobile payment technology.
"They're the folks that have helped companies like Subway, Harris Teeter, Capital One, and many others build mobile payments, offers, and loyalty into their own mobile applications," says Dan Schulman, PayPal president and CEO designee, in announcing the pending acquisition.
"Using Paydiant's platform, our merchant partners can now create their own branded wallets to accelerate mobile-in-store payments and drive consumer engagement," Schulman says.
The acquisition is expected to close in late March or April.
"Many banks and retailers are uncomfortable with terms imposed by third-party mwallets, and prefer a white-label solution that gives them more control over business terms, service definition, and the customer relationship," says Zoller. "The addition of Paydiant to its portfolio means that PayPal now has an effective channel to address banks and retailers in this camp."
"And introducing …"
Enter Samsung, which formally introduced Samsung Pay, again at the Barcelona meeting, even though a great deal was already known about it.
One of its distinguishing features is that in addition to using NFC in a tap-and-pay functionality, it also includes a proprietary technology called "magnetic secure transmission," or MST.
MST uses magnets placed on the back of the phone to emulate the signal produced by the magnetic stripe on a traditional credit or debit card. Consumers will place their phone next to a standard mag-stripe reader and the transaction will be read like a standard credit or debit transaction.
"Samsung Pay allows consumers to transition to secure mobile payments at nearly all merchant locations," the company says in its announcement.
Beginning sometime this summer Samsung Pay will be offered on Samsung's Galaxy S6 phone and will use tokenization to provide security. At launch it will partner with Visa and MasterCard. Already, American Express, Bank of America, Citi, JPMorgan Chase, and U.S. Bank have signed up as issuers.
Early reaction to Samsung's mobile payment entry is generally positive. Again, Ovum's Zoller: "Samsung is still at an early stage on its path to becoming a mobile wallet service provider, but if it does manage to pull its various assets into a joined-up proposition then it will compete head-to-head with Apple, which is snapping at its heels in terms of smartphone market share. Differentiating on hardware alone is challenging in the smartphone market, which is why service innovation and branding are so important for longer-term success."
ABA's Robert Morgan, of the Center for Payments and Cybersecurity, says in a background paper: "Samsung Pay is another innovative payments solution that will continue to push the ball forward allowing customers to make secure mobile transactions. For banks, Samsung Pay will likely be just a component of a comprehensive mobile strategy."
PayPal, Samsung Pay, Android Pay, Google Wallet, Apple Pay—those are a lot of balls not only being pushed forward but being juggled until one or more drops. Zoller probably puts it best:
"Mobile payments may not have top billing today, but consumers are definitely warming to them, which is why mcommerce-related services are important for device manufacturers."
John's dossier on this subject:
Samsung Pay FAQ (via American Bankers Association)
Google is launching their own payments framework: Android Pay
Analyst View: Android Pay is the next step in Google's mutating payments strategy
Analyst View: Paypal embraces NFC in a move to strengthen its mobile payments play in bricks and mortar retail
Analyst view: Samsung's m-payments move will intensify the mobile wallet wars
Mobile Commerce Poised to Eclipse Traditional Online Spend
PayPal Agrees to Acquire Padiant
Samsung Announces Samsung Pay, A Groundbreaking Mobile Payment Service
Tap, tap. Who's there? Google Wallet and Softcard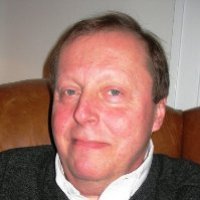 Latest from John Ginovsky
back to top