What do customers want? Just everything
Real customer centricity equals technology plus touch
Bank tech trends can make your head spin. So each week longtime Tech Exchange Editor John Ginovsky does his best to "make sense of it all."
Product commoditization, regulatory pressure, and economic stagnation challenge banks. How to fight back? It's grown clear that a primary way banks can stand out in the minds of consumers is through focusing—really focusing—on individual customers.
It's also clear that this is no easy thing to do.
First, it's expensive.
Second, it's extremely murky what customers really want.
For example, Accenture Strategy surveyed 1,000 consumers across industries about what they want regarding personalized retail experience. One could observe, in a vastly oversimplified observation, that the researchers basically got 1,000 different answers.
This can be inferred by what Chris Donnelly, global managing director for Retail, Accenture Strategy, is quoted as saying:
"Leading retailers understand that every shopper is different and look for insight in terms of what works best across product and service lines or with high-value customers. It is critical to test how customers might respond to a particular personalization strategy."
What's working against you?
Commentators find that certain factors undermine the effort to satisfactorily serve the customer:
Gartner Inc. produced some research indicating that the quality of customer service—again, across industries—is harming customer engagement.
"Marketing may fill the sales funnel, and the sales department can close a deal, yet it is the overall impression of the enterprise generated by the quality of customer service that differentiates one enterprise from another," says Michael Maoz, vice-president and analyst at Gartner. "Translating this general and departmental customer engagement concept into operation components across the enterprise is transforming the definition of customer service from an isolated function into an enterprise objective delivered across all points where the customer touches the business."
Another Gloomy Gus observer—NICE Systems—engaged the Harris Poll to survey 2,000 online consumers about their retail frustrations. Almost all of them said that when they were frustrated, it wasn't for lack of channels but it was for how those channels were managed and connected.
"Dissatisfaction arises when organizations cannot deliver a consistent, effortless, and personalized journey across all channels and touch points," says Miki Migdal, president, NICE Enterprise Product Group.
What they want, not what you want
Much of this type of sentiment resonates with people in the financial services industry. For example, Stephen Wall, analyst for Aite Group, says in a blog about the wealth management industry:
"When you really look at it, the business model is focused on the institution first, and the client gets what that firm serves up. But in today's world, that model is being flipped on its head and turned into a client-centered setup in which wealth managers need to listen, learn, and deliver—not talk, propose, and execute."
Hemant Jaiswal, a director in Perficient's Financial Services practice, puts it this way:
"Many financial institutions find it increasingly difficult to retain their customer bases, much less grow them, by adhering to archaic business models that ultimately tarnish the customer experience and fail to match the sleek efficiency expected from other digital interactions. Complicated processes, disjointed accounts, and legacy technology lead customers to seek more streamlined, user-friendly solutions and financial services providers."
While these two speak specifically about wealth management, their sentiment—that service providers such as banks need to adjust their approach, both technologically and person-to-person—can apply.
Shazia Manus, CEO, The Members Group, says: "Today's Age of the Consumer calls for credit unions and community banks to be agile … Innovation is the key to our evolutionary quest for financial market relevance."
Where banking stands on its head
Many examples can be found of how some banks have indeed found ways to do exactly this. One particularly eloquent example happens to originate from South Africa, but this isn't to cast aspersions on any domestic organization. It's just for illustration.
FNBdot is the electronic offshoot of First National Bank, the oldest bank in South Africa. Quoted in the blog Media Update, the online bank's head, Kim Gibson-Van der Walt, says:
"Doing digital banking better is key according to various banking trend predictions for 2015. But being fine-tuned to customer needs and behavior, and consequently marrying human centricity with technology, could be the catalyst for true differentiation."
She points out three global trends driving the need for customer centricity in banking:
• Fast lanes—Customers are less and less tolerant of long waits. Lanes clearly marked and hassle free should provide clear direction as to which queue serves which need. Meanwhile, options for self-service need to be offered.
• Post-demographic consumerism—There's no more room to typecast consumers on traditional segments such as age, gender, location, income, etc. What's needed are in-depth consumer insights and stripped-down products which allow consumers to build their own banking products according to their own needs.
• The millennial effect—This group exhibits characteristics such as trusting ongoing online dialog in their decision making, seeking experiences from brands, and not taking anything at face value. Banks that capture their attention and provide a consistent experience across platforms can drive positive word of mouth and loyalty.
Where do you begin?
Back to the United States, the consulting firm Strategy& (formed last year when Booz & Co. combined with PwC) sees customer centricity as a primary trend for retail banking in 2015.
"It's not an easy agenda. It will require transformative change at many institutions, both operationally and culturally. But we believe that a path exists for banks that want to tackle these issues effectively and improve efficiency ratios," the company says.
It points to five tactical themes:
1. Clear and consistent focus—Banks must define their strategy, make trade-offs in building capabilities, make clear decisions about where to invest their dollars, and relentlessly manage performance.
2. Bias toward results—A growing number of banks are integrating analytics across the firm to standardize decision-making processes, improve consistency, and increase sales. The purpose of these data models is to transition employees from a service to a sales mentality, particularly as more channels are filled with self-service features.
3. Executional excellence—The first step is to reduce or eliminate product variety that makes the business more cumbersome and less efficient or that doesn't create adequate value. Next, standardize IT and operations using common processing architectures, deploy IT resources optimally, and put an operating structure in place that enables scale. Finally, simplify processes for clients and employees.
4. Smart partnering—Banks must determine which capabilities they want to build on their own to differentiate themselves, and which they should leverage through third-party partnerships to address consumer pain points or achieve savings.
5. Ruthless performance management—Successful banks develop clear data-driven metrics, implement regular assessments, and impose accountability and consequences.
They are certainly right about at least one thing: This is not an easy agenda.
But it's probably the agenda of the future.
Sources used for this article include:
U.S. Consumers Want More Personalized Retail Experience and Control Over Personal Information, Accenture Survey Shows
2015 Banking Trends Emphasize Customer Centricity
Institution-Centric To Client-Centric: Wealth Management Must Make the Leap
Gartner Says Weak Mobile Customer Service Is Harming Customer Engagement
No Need for Another App—What Consumers Really Want Is Better Service Over Existing Channels, NICE Survey Shows
Building A Customer-Centric Model In Financial Services
2015 Retail Banking Trends: This Is The Year When Banks Can Differentiate Themselves Through Customer-Focused Strategies
TMG CEO Challenges Financial Industry Leaders To "Reimagine Banking" in White Paper on Innovation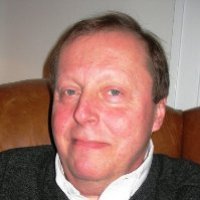 Latest from John Ginovsky
back to top