Don't zzzzzz through Gen Z
Gen Z is for real—and you need to deal with it
Bank tech trends can make your head spin. So each week longtime Tech Exchange Editor John Ginovsky does his best to "make sense of it all."
Here we are, up to our necks in millennials (aka Gen Y); still dealing with the baby boomers (hitting their retirement funds); scratching our heads about Gen X (who knows what they are up to?); and yet—now there's Gen Z.
Yes. Gen Z. Look it up. Google has all sorts of commentary about it. Generally, it's defined as that generation born beginning in 1995 (or 1994, depending on who you read). If you do the math, the eldest are turning 21 or soon will. Some say they already make up a quarter of the total population.
Yes, it's a "thing" already, so much so that J.D. Power has already measured their relationships to banks in two annual surveys, the most recent of which came out late last month.
"Gen Z, which comprises about one fourth of the U.S. population, is entering adulthood and creating new challenges and opportunities for retail banks of all sizes to acquire them as customers, build their loyalty, and capture a larger share of wallet as they age; however, banks will need to understand what drives satisfaction among this generational group," J.D. Power says in its survey release.
The thing is, there are reasons to believe that Gen Z will be good for the banking industry. Various sources make these points:
• Gen Z places great value on savings.
• Gen Zers, as employees, can keep your bank up to speed on new technology.
• Gen Z represents a leading indicator of new behaviors everyone is embracing.
• Onboarding Gen Zers as customers early can forge long-term, loyal relationships.
Backing up the outlook
Here's the science for these points, respectively:
• Favoring savings. A survey by TD Ameritrade last September found—much to its chagrin—that Gen Z prefers to save its money, rather than invest it. Of course, that's generally good news for bankers. Specifically: 57% of Gen Z feel saving is very important at this point in their lives, up from 50% in 2013; if handed $500, nine of ten Gen Zers say they would save at least some of it.
• Born with smartphone in their hand. Eileen Wu, technical recruiter for online job placement company Glassdoor, says in a blog: "Never having known a world without tech devices, the internet, and social media, Gen Z is the most technologically advanced generation ever—playing on smart phones, shopping online, and using Snapchat to communicate as everyday birthrights. Naturally, Gen Z will express this passion for new technologies in their careers and help bring your company up to speed on digital innovation, integration between social media and business, and creative technical solutions."
• Dan Keldsen, coauthor of The Gen Z Effect: The Six Forces Shaping the Future of Business, discusses Gen Zers in relation to small businesses in an interview with American Express's Matthew May:
"Soon, they'll be your employees and your competitors; they'll become your trusted advisors, managers, partners, and friends. They're also the leading indicators of the behaviors that we are all embracing, and they adopt new technology at a faster pace than ever. That means they're bellwethers of what's coming next and why it matters. Simply put, if you're not paying attention to what they're unafraid to say they want, you're missing out on what older generations want but haven't yet voiced."
• Financially focused. Back to the TD Ameritrade survey: "Whatever the future holds, most Gen Zers say they plan to start a job, buy a car, pay off student debt, get married, buy a home, and THEN begin saving for retirement—in that order. On average, Gen Z believes the right age to start saving for retirement is 27."
• Digitally demanding, but also branch friendly. Back to the J.D. Power survey, then, to get an idea about what drives satisfaction among this group as customers. Briefly, it seems they: prefer mobile transactions to online, yet value branch transactions as much as any other group; have more satisfaction with bigger banks, driven by facilities and other channel offerings; and the most-satisfied Gen Zers are also most likely to recommend their banks to others.
"It is not surprising that Gen Z is satisfied with website and mobile at big banks, but they are also satisfied with the in-person experience at big banks," says Jim Miller, senior director of banking at J.D. Power. "Midsize and regional banks risk losing the Gen Z customers to big banks if they can't meet their needs regarding digital and in-person interactions. There needs to be a seamless experience across all channels."
• 4 steps to engaging Gen Z. And back to Glassdoor's Wu on Gen Z as employees, she highlights four aspects of working life to take into consideration when recruiting: Offer long-term growth in the company, give them real, important "big picture" tasks, be honest about job expectations, and show them you use the most current technology in the hiring process.
In any case, the third-party sector has started to treat Gen Z seriously. One case in point: Infosys just launched a digital banking solution specifically for young people, called Finacle Youth Banking.
"The digital banking solution, specially designed for young customers between the ages of 12 to 18, is aimed at making banking a fun experience, while giving them a sense of financial responsibility," Infosys says in its release.
Michal Reh, senior vice-president and global head, Finacle, sums it up:
"Millennials and Generation Zs are valuable future customers and banking organizations are recognizing the need to engage this technology-charged demographic … Catching them young gives banks an opportunity to forge long-term relationships, which in turn will result in increased loyalty and a higher share of wallet."
Sources used in this article include:
The Gen Z Effect: 6 Forces Shaping The Future Of Small Business
Why You Need To Consider Gen Z Now
Infosys Finacle Launches First-Of-Its-Kind Digital Banking Solution For Young People
Gen Z Has Arrived. Is Your Bank Ready?
Generation Z Opts To Stash Their Cash In Savings Rather Than Invest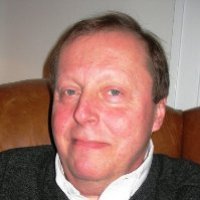 Latest from John Ginovsky
back to top