Contactless payments creeps forward
It's coming, though maybe not as quick as a wave of the hand (and device)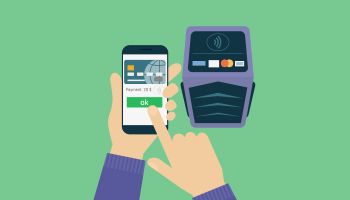 Bank tech trends can make your head spin. So each week longtime Tech Exchange Editor John Ginovsky does his best to "make sense of it all."
What's the biggest beef diners have when they go to restaurants and don't use their mobile phone to settle the bill by waving at an electronic point-of-sale payment device?
It seems an odd way to ask the question—less than 1% of the population uses such proximity payments at all. But the answer is intriguing.
The National Restaurant Association says these non-tech-enabled people—99%-plus of us—most typically complain about the delay they have to endure, waiting for the waiter to come by and process the bill.
Imagine.
But really, doesn't that ring true for those of us who continue to pay the old-fashioned way by flipping a credit card—or, shudder, cash—into the black leather folder that our waiter finally gives us? Wouldn't we all, or at least most of us, appreciate speeding this up?
Should holdouts waive their skepticism?
Maybe that less-than-1% are onto something. And maybe many of the rest of us ought to wise up and see what this proximity, or near-field communication, or NFC, thing is all about. It seems that that's exactly what's happening.
Harbortouch, a national supplier of point-of-sale systems, did a survey for the National Restaurant Association and came up with these results:
• Out of seven categories, including entertainment and retail, one in four people chose the restaurant industry as the most likely to widely adopt mobile payments in the near future.
• Among those surveyed, millennials are the highest percentage of mobile payment users (42%).
• Men are twice as likely to use some form of mobile payment compared to women.
It's easy to see how mobile payments would appeal to these parties. But other indications make it apparent that many men and women would be receptive to faster and safer forms of payments in their daily lives.
MasterCard effort spurs pilots
Might as well start with a giant, namely MasterCard. In February it started supporting host-card emulation and cloud-based software for secure contactless and remote payment transactions. Since then, 25 pilot programs have started in more than 15 countries, including the U.S., in an effort to simplify and speed the deployment process of contactless mobile offerings for card-issuing financial institutions.
"Our vision for digital payments is to create great experiences for consumers across all channels and all devices," says James Anderson, group head and senior vice-president, Shared Platform Services, MasterCard.
More recently, MasterCard reported at the European Business Summit that in order "to attract and retain the interest of owners of more than 305 million smartphones, 60% of whom are likely to use them for online purchases, many merchants have changed their business model to offer an omnichannel purchasing experience that seamlessly converges traditional and online retail channels."
In other words, they'd offer proximity payments with mobile devices.
Retailers may jump aboard
Retailers of all sorts are starting to not only respond to the new world of payments, but to make their preferences known. Wincor Nixdorf, at a National Retail Federation event earlier this year, made these points:
• Consumers today are constantly connected and well informed regarding product details and competitive offers. They expect retailers to have the same information at their fingertips.
• Customers seek different checkout options for different shopping situations, from traditional checkouts over automated self-scanning checkouts, to mobile self-scanning options.
"In the past, interaction between employees and customers at the checkout rarely provided up-selling opportunities because all of the customer's purchasing decisions had already been made," says Patrick Leonard, vice-president-retail, Wincor Nixdorf. "Moving employees around the store enables them to point out complementary products, answer inventory questions, and discuss current sales promotions that not only enhance conversion rates but also increase the basket size."
All that necessitates the accommodation of proximity payments, far away from the checkout counter.
What makes someone potential user?
Already there are some metrics that show differences in customer preference for proximity payment devices. Javelin Strategy and Research calculates that only 1% of retail transactions will be made through NFC systems by 2019, compared to 9% of total online payments.
Still, it reports that "not all smartphone operating systems are equal when it comes to proximity purchasing behaviors."
It found that Apple device users are nearly twice as likely to use their mobile phones to make a proximity payment as are Android users, and are likely to spend more while doing so. The reason, the analysts conclude, is the better experience customers have while doing so.
"Power has shifted to the consumers with smartphones, and vendors must adapt and respond in new ways," says Daniel Van Dyke, mobile research specialist at Javelin. "The merchant's own app can be used to offset competitors' shopping apps, by using targeted rewards, discounts, and loyalty points."
That jibes with a conclusion by Aite Group, which sees the rate of change of proximity payments as "breathtaking."
"Customer adoption of mobile proximity will depend upon the quality of the user experience, which needs to be as good as or better than the card payment experience," says Thad Peterson, senior analyst.
Part of that user-experience quality will likely really hit home once it becomes so easy to pay the restaurant bill, tip included, with a gallant wave of one's phone. It's easy to see this really taking off. As Javelin says:
"While the mobile proximity payments market may be in its infancy, the potential for growth and acceleration is exponential."
Sources for this article include:
Mobile Proximity Payments: A Disruption In The Force
New Mobile Payment Survey Sees Growing Opportunity for Restaurants
iPhone Owners Dominate Commerce at Point of Sale Over Android
MasterCard Drives Host Card Emulation (HCE) Momentum With Mobile Payment Deployments In More Than 15 Countries
Making The Digital Age Work For Consumers Through Technology And Innovation
Wincor Nixdorf Helps Retailers Automate Point Of Sale And Optimize Cash Handling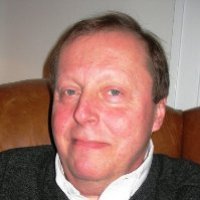 Latest from John Ginovsky
back to top