Digital drivers for banks
Channelization, millennials, profits—Oh my!
Bank tech trends can make your head spin. So each week longtime Tech Exchange Editor John Ginovsky does his best to "make sense of it all."
Discussions and debates about the digital bank continue. Now, the question has progressed from "What is a digital bank?" to "Why should banks embrace digitalization?"
A wide range of observers has recently weighed in, approaching the new question from a variety of angles. Some focus specifically on where financial institutions fit in. Others deal more generally with the pressure exerted by the increasingly important demographic of the millennials. Still others, also more generally, discuss how business leaders see IT as a much more direct influence on the bottom line, both now and in the future.
Let's try to sort this out.
Digits and dollars
First, here's what people are saying about banks and digitalization. Celent's James O'Neill, a senior analyst, says in a blog about "the new face of digital banking" that "customer-centricity and innovation need to be the guideposts to a bank's transformation from a bricks-and-mortar operation into a digital enterprise."
Other Celent analysts—Jean-Marie Ubigau and Daniel Latimore—convened a panel of 32 bankers to glean their views on banking and digitalization. Their perspectives were enlightening:
• Lip service is cheap. Top-level support is critical for digital initiatives—but top executives tend to provide verbal encouragement much more than actual budget support.
• Ad-hoc digital. Formal strategies laying out the digital vision, well-articulated and broadly applicable, are in short supply.
• Infinite variety and beyond. Resources available, and the approach taken to digital, vary widely.
Speaking about brick-and-mortar, Celent's Bob Meara, who's written extensively about bank branch transformation, makes a case that the new branch should be the newest digital channel.
"As video service becomes more mature (i.e. video advisory through tablets), user experiences across devices will begin to blur, and the branch of the future will look even more like a digital experience. In the new environment, the branch becomes another presentation layer," Meara says.
Meanwhile, Mobey Forum finds this discussion so important that it will sponsor a conference, to be held in Barcelona, specifically "to debate the impact of digitalization" on banking.
"Many banks and financial institutions are yet to fully realize the value of the customer data they are agreeing to hand over as they sign up to partner-branded mobile payment solutions. The new digitalized world, in which data is the new currency, represents an industry shift of dramatic proportions. Banks are just beginning to understand its ramifications," says Sirpa Nordlund, executive director of Mobey Forum.
Millennials reshape their environment
It turns out that banks are not alone in this discussion—particularly as the hyperdigitalized millennials swamp the workforce. Gartner Inc. goes so far, in a recent report, to claim that the integration of digital requirements into most work processes and growing employee digital dexterity are leading to a world where every employee is a digital employee.
"Today's employees possess a greater degree of digital dexterity. They operate their own wireless networks at home, attach and manage various devices, and use apps and Web services in almost every facet of their personal lives," says Matt Cain, research vice-president at Gartner.
Randstad Technologies and IDG Research Services came up with similar conclusions in their survey of millennial employees.
"Millennials have grown up in a digital society with technology touching almost every aspect of their lives. As a result, millennials want to have the same technological capabilities in the workplace as they have in their personal lives. To attract and retain millennial talent, IT leaders need to rapidly adopt current and forward-thinking technologies into their infrastructures. Organizations that are unable to support millennials' IT needs may see greater turnover and experience more difficulty recruiting top talent from this demographic of the workforce," says Bob Dickey, group president at Randstad Technologies.
But wait. It's not all about the millennials (no matter what they might think). It's about the company itself.
MIT Sloan Management Review and Deloitte Digital probed into this issue, concluding that "many employees across all generations are dissatisfied with their organization's digital progress to date and are voicing a desire to work for digitally mature leaders, suggesting upcoming retention challenges for many companies."
"The importance of having a clearly articulated digital strategy was a major finding [of their study]. Those companies developing enterprise-level digital strategies are moving ahead, while those that aren't are struggling. These digitally maturing companies embrace innovation and collaboration and have leaders who understand both technology and its potential impact on the business," says Doug Palmer, principal, Deloitte Digital.
Digitalization's business side
Speaking of those leaders, a couple of other observers pretty much concur.
Ernst and Young looked at the changing relationship between chief financial officers and chief marketing officers and concluded, generally, that the relationship has become "closer and more collaborative in the last three years. [However] it is not happening quickly enough to adapt to a digital world."
"CFOs and CMOs have traditionally been distant allies. Yet in today's digital economy, a strong finance-marketing relationship can spell the difference between high-growth organizations, and those that stagnate or are left behind," says Woody Driggs, global customer advisory leader at EY.
Getting down to brass tacks, research by BPI Network looks at the increasing pressure on corporate IT groups to produce transformative technology that in turn produces measurable business results.
"From the C-suite to operational units, senior managers are eager to see progress in implementing a broad range of technologies that increase their agility, improve customer experience, and make their companies more competitive. We believe this constitutes a new scorecard for IT, with greater emphasis on IT's role in driving business growth and market differentiation," says Dave Murray, head of thought leadership at the BPI Network.
It may be that some C-suites and operational units believe this, but as the above discussion indicates, it's hardly universal. Strong, enlightened leadership, for example, is deemed necessary, yet the perception in some quarters is that some leaders prefer lip service. Strong, articulated digital technologies are deemed necessary, yet many companies seem to fall short. Involvement and engagement of all employees in digitalized areas—and particularly millennials—are deemed necessary, yet for others this is still a somewhat foreign concept.
Perhaps what is needed for this discussion is to recall what's become the mantra of the digital age: customer centricity.
Focusing on this could align all the other digital priorities in a workable strategy. As the respondents to BPI Network's survey said in response to what new technologies ought to focus on, the top three involved customer-facing innovations:
• Make it simpler and easier for people to do business with us.
• Enrich the way we interact with customers and partners.
• Improve the customer experience overall.
Sources for this article include:
Pressure Increasing On IT Groups To Innovate As Business Leaders View Transformative Technology As Trigger For Growth
Is The Branch The Newest Digital Channel?
The New Face Of Digital Banking
Banks' Emerging Views On Digital
New MIT And Deloitte Global Study Shows Strategy Required To Drive Digital Transformation
Study Shows CFO-CMOs' Collaboration Is Increasing, But Barriers Remain
Gartner Says Every Employee Is A Digital Employee
Mobey Forum Calls On Banking Industry To Debate The Impact Of Digitalisation
IT Teams Not Fully Prepared: Randstad Technologies Reveals Millennial Workforce Is Driving Corporate IT Strategies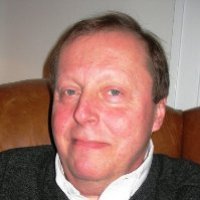 Latest from John Ginovsky
back to top