Welcome to our bank! (Sort of)
Digital account opening process could be better
Bank tech trends can make your head spin. So each week longtime Tech Exchange Editor John Ginovsky does his best to "make sense of it all."
With all the energy being applied to advanced financial technology solutions today one would think that the most basic function of all—performing new-account openings—would have been the first to have been perfected.
One, apparently, would be wrong.
A very interesting report by Celent bears this out. Daniel Latimore, Celent's senior vice president for banking, took it upon himself to attempt to open an account either online or by mobile (where available) at 26 separate bank sites. His aim was simple: to evaluate the quality of the experience from a potential customer's point of view. Here's what he has to say:
"The quality of the experience varied widely; some banks we thought would be excellent were not, and vice versa. Leaders have moved beyond taking paper forms and putting them online, but there is still an immense amount of room for improvement. Some prominent names still required wet [ink on paper] signatures, or made applicants spend a lot of time before telling them that they couldn't be served because they didn't live in the right zip code. Others tried to implement technology that didn't quite work (like capturing name, address, and the like) by taking a picture of a driver's license…The best made the process seamless, simple, and as painless as possible with quick entry, easy [know your customer] methodology, and a wide range of choices appealingly presented."
Latimore concludes: "We were surprised at the variability in the quality of the experience and believe that many banks should make improvements online even as they begin to make mobile account opening available."
Big jump in online opening
Such advice becomes even more relevant in light of a recent report from Javelin. It puts account opening in an intensely important light. For example, it found that new-account openings initiated on mobile devices jumped 60% from 2013 to 2014. Of U.S. consumers seeking to open new accounts this year, 70% of checking account applicants and 80% of credit card applicants prefer to submit their applications online or with a mobile device.
The most profitable potential customers—who Javelin terms "moneyhawks," defined as the 13% of adults who control 72% of deposits held by consumers who are likely to switch financial institutions—prefer to do business with financial institutions online while expecting a quick, safe, and seamless experience.
"Bankers who foresee a day when consumers will routinely seek to open checking, loan, and investment accounts in digital channels should rethink their timing," Javelin says. "That day is already here."
Onboarding big at Finovate
The vendors out there certainly recognize this. Back to Celent's Latimore, he writes in a blog of his experience at Finovate Fall, recently concluded in New York, in which 70 start-up financial technology companies or divisions pitched their newest products.
"Mobile, unsurprisingly, dominated. I was astonished, however, at the prominence of ʻonboarding,' a term I used to cover a wide variety of solutions pertaining to account opening, from ID verification to assisted-form filling. Many talked about eliminating friction and creating a platform to support service," he says.
Seamlessness and frictionless, indeed, feature prominently in such new products.
Avoka Transact debuted at Finovate, for example. Its main feature is the ability to apply an individual's information to a bundle of applications at once, without requiring the customer to re-enter the information for each product.
"180 million product on-boarding transactions are completed by retail financial institutions in the U.S.A alone," says Philip Copeland, CEO. "But typically, each account or credit card requires a separate application, and the bank misses a huge opportunity to cross-sell multiple products at the time of initial account opening."
Also new at Finovate was ID Connect, from ID Analytics (which also commissioned the Javelin study mentioned above.) Its main feature is the ability to verify applicants quickly and easily.
"The amount of time and information required to apply for a new account online makes for a cumbersome process that can alienate consumers and cause them to abandon the system out of frustration, resulting in lost revenue for businesses," says Scott Carter, CEO, ID Analytics.
A third Finovate announcement of note came from Gro Solutions, whose solution can now populate mobile account opening fields from wireless carrier data, in lieu of scanning a drivers license. The product can scan also, but as Chief Revenue Officer Paul Mackowick, observed, imaging has its limitations—the need for good light, a steady hand, and the document itself. That factor and others put the level of people who abandon a mobile application once started at about 80%, he said.
Ways to improve the process
So it seems that while a lot of attention really has been directed at the new-account opening process, the optimum reality has yet to be fully achieved. The analysts, of course, offer bulleted best practices lists that provide some guidance.
Here's what Javelin advises:
Win together. Agree that opening an account is a victory for the financial institution, not for a specific channel or division.
Build an integrated omnichannel process that focuses on consumer choice.
Streamline digital account opening to improve onboarding and cross-selling without compromising fraud security.
Rely less on personal information to verify identities—for example, use data from property records or even from social media.
Satisfy the needs of the digital-first customer—that is, simplicity, anytime convenience, real-time results, immediate decisions, transparency, and time-saving options.
Target the most profitable customers first.
Focus on engagement before cross-selling.
Celent's list is similar but simpler:
Design the process from the applicant's perspective, not that of the bank.
Consider the capabilities offered by the new medium rather than simply transferring a paper- and branch-based process online.
Question why certain processes are used and refine them when they don't make sense.
Develop a strategy to implement the next phase of account opening—mobile.
As Celent's Latimore says: "Opening an account is the customer's first substantive introduction to a bank. The institution has only one chance to make a first impression."
Sources used for this article include:
Avoka to change how financial institutions think about customer acquisition at FinovateFall 2015
A Misanthrope's Journey: Assessing the US Online Account Opening Experience
Mobile, onboarding among dominant themes at FinovateFall 2015
ID Analytics Introduces ID Connect, Providing a Seamless and Safe Consumer Experience for Digital Enrollment and Applications
Making Digital Account Opening Simpler, Safer, and Seamless
New Study Reveals Digital Account Opening Has Never Been More Critical for Financial Institutions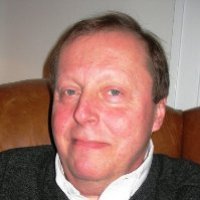 Latest from John Ginovsky
back to top