Mobile meets social = customer experience
Today's consumer wants worlds to blend on handhelds
Twin Design/Shutterstock.com
As just about everyone now uses social media, it has become commonplace for people to consult with friends, family, and colleagues online before making a major purchase.
As consumers continue to demand on-the-go functionality, mobile devices have become key tools in conducting this research. Consumers rarely leave the house without their mobile device in hand.
Based on mobile technology's significant impact on purchase decisions, banks should reconsider what implications these technologies may have for their business.
You can't afford a lame mobile app
In step with the dramatic increase in mobile adoption, consumers have come to expect that the information they need is readily accessible anytime, anywhere. They are able to download apps or access mobile websites to take care of nearly every task in their day, from locating the nearest gas station to shopping for the best deals.
Because consumers have these options at their fingertips, they expect all businesses —even their bank—to provide the highest levels of mobile convenience.

Are they getting it?

Although mobile banking apps are now standard, the available functionality can vary widely. All banking apps allow account holders to perform simple tasks. Unfortunately, many don't enable customers to do much more than check a balance or make a transfer. The experience on a mobile device can be subpar compared to other touch points, particularly when the mobile app is designed and built separately from the bank's online and physical channels.
The key to successfully leveraging mobile and social media, and maintaining a competitive advantage, lies in delivering robust customer experiences that align with today's latest mobile capabilities.
Consumers want their banks to provide solutions that utilize both mobile and social media to deliver a more personal experience. Customers want to use bank products and services at the time and location most convenient for them.
The question is, "Are today's banks up for the challenge?"
Your bank's mobile app should make it easier for customers to access the information they need as they try to make important financial decisions. If you focus on customer experience, you'll learn what your customers are trying to achieve and how you can help them to be more successful.
Evolve the customer experience today
In an ideal world, mobile and social media will work in tandem to support consumers during each step of the customer journey.
Consider for a moment a consumer buying a new flat screen TV. Before they ultimately decide to purchase the TV, they may use their smartphone to look into the exact specifications of a given product or read product reviews. Through social media, such as Facebook and Twitter, they can solicit feedback and gain a better understanding of what they are buying.
Social media is becoming an important tool for financial services. Consumers use it as a resource when buying a home, selecting investments, and researching rates for a loan.
Banks can be part of the social conversation, and can play the role of a trustworthy advisor—in real time—as customers gather information and evaluate their options. Actively monitoring and participating in social media enables your institution to provide quick and valuable responses.
The bank's side of the new world
Beyond simply serving as an immediate means for communicating with customers, social media also provides the opportunity to better understand customers through the use of advanced analytics.
By leveraging unstructured text data, such as Facebook and Twitter comments, banks gain previously unheard of insight into the likes and dislikes of consumers in relation to their brand.
Once these customer pain points are uncovered, the bank can then determine what steps need to be taken to resolve the issue, what (if any) products or services can be of assistance, and how to communicate this with the customer.
Customers' needs and expectations have evolved, transformed by mobile and social media technologies. Your bank may need to think more broadly about how these elements are incorporated into your customer experience strategy.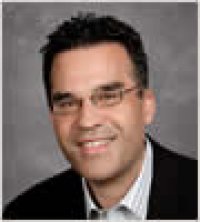 Latest from Steven Ramirez
back to top